Suunto ambassador Sami Sauri goes island hopping to ride and surf.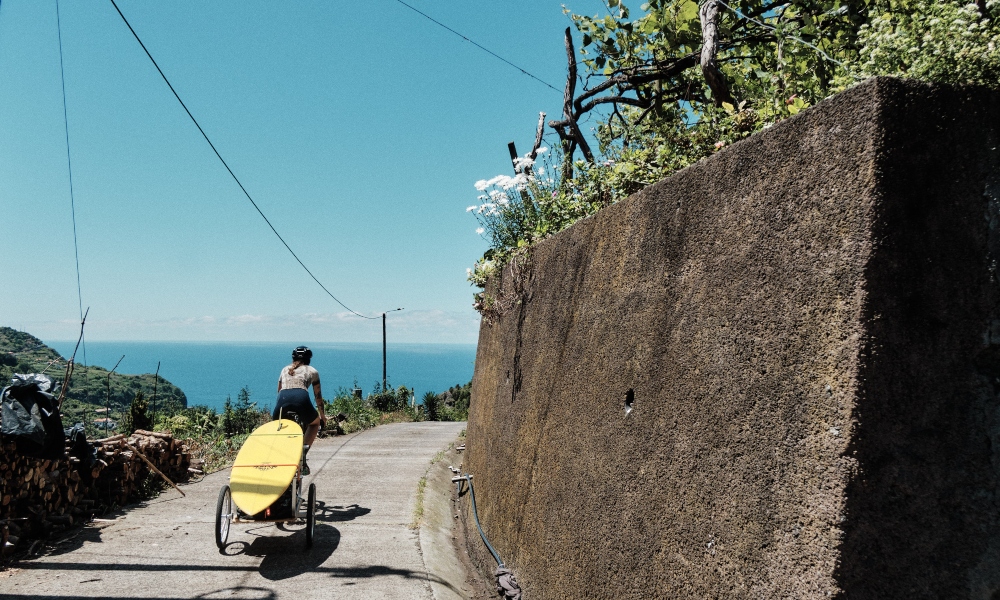 It started with a little bike and surf trip to Madeira in May 2021 and has now expanded into an island hopping adventure across the Atlantic. Sami Sauri's Into the Atlantic Islands project will see her and her friends Sergio Villalba and Christian Rosillo explore the Madeira, Canary, Azores and Faroe archipelagos by bike and board. 
More than just adventure, the goal of the project is to produce art in the form of analog photography, printed fanzines and videos showcasing each trip. Money raised from selling the fanzines will go towards Frodeno Fund, a cycling association that supports children with bikes and equipment.
Read about Sami's journey from wild child to adventurer here.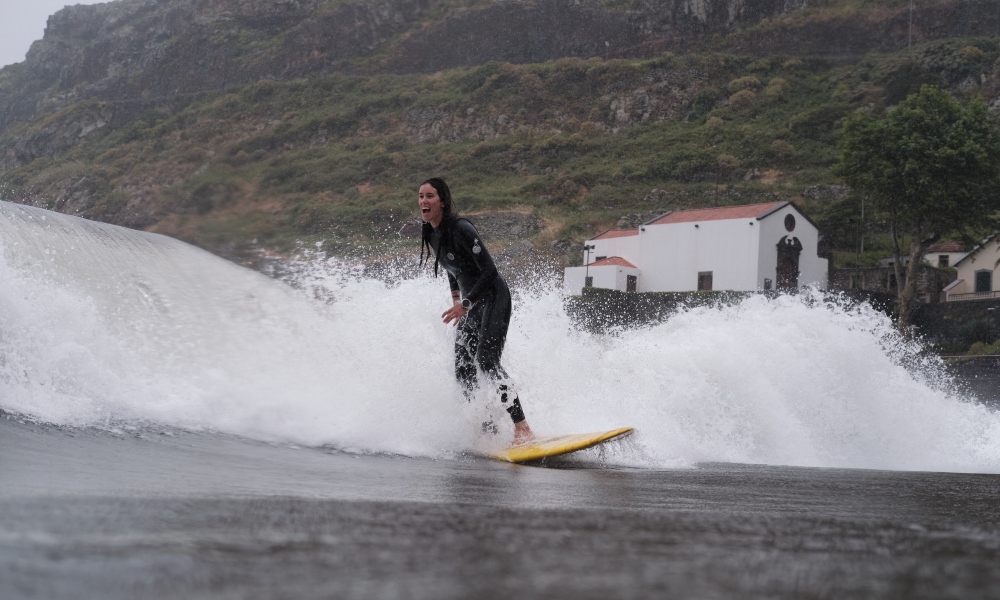 On the first trip to Madeira, the trio began their journey at Sant Antonio Da Serra, on the northern side of Funchal, the capital of Madeira. Over five days, Sami cycled 152 km, with 4260 m elevation gain, pulling her surfboard on a trailer that together weighed 30 kg. She wild camped along the way and surfed at two beaches.
"My inspiration for this project came from following my dream of wanting to combine two sports," Sami says. "I've been sort of doing it with cycling and running, but I wanted to discover and try more. I started surfing in my teens and I always love it and miss it so I thought traveling to a new place would motivate me more than ever to try new spots and also a new pretty board. Madeira came to my mind and we literally booked and went there within three weeks.
"I think the special thing about the Atlantic islands is that all of them are so completely different. The charm of these islands and the story of how they were discovered and how they are now I find really interesting."
Watch all three Madeira episodes here and follow Sami's next trip to Denmark's Faroe Islands here.

All images: Sergio Villalba