OK, we'll go ahead and correct ourselves – or at least amend. Whether it's easy or not, it's certainly one thing: fun. Emelie Forsberg is a Swedish mountain runner and ski mountaineer, and the better half of Spanish superman Kilian Jornet . Over the last two years, the pair have been running literally around the world – and now, they're running up it, by heading to the Himalayas for Emelie first high-altitude foray – and a record-setting ascent by Kilian. Here's how it all went down.
I've been to the Himalayas before, but not like this
I've been running in the Himalayas plenty, but I've never done anything quite this: an attempt on Cho Oyu, an 8000m peak and the sixth tallest mountains in the world.
We did all the acclimatization at home
I was there for less than two weeks – most people take two months to acclimatize. This is very much new-school, fast-and-light alpinism. We did all the acclimatization at home hooked up to a machine that simulated being up at 7500m.
People hear we did an expedition, and they think 'sherpas'
But that's not how we did it. That's not how I want to go the mountains, and not how Kilian wants to go to the mountains.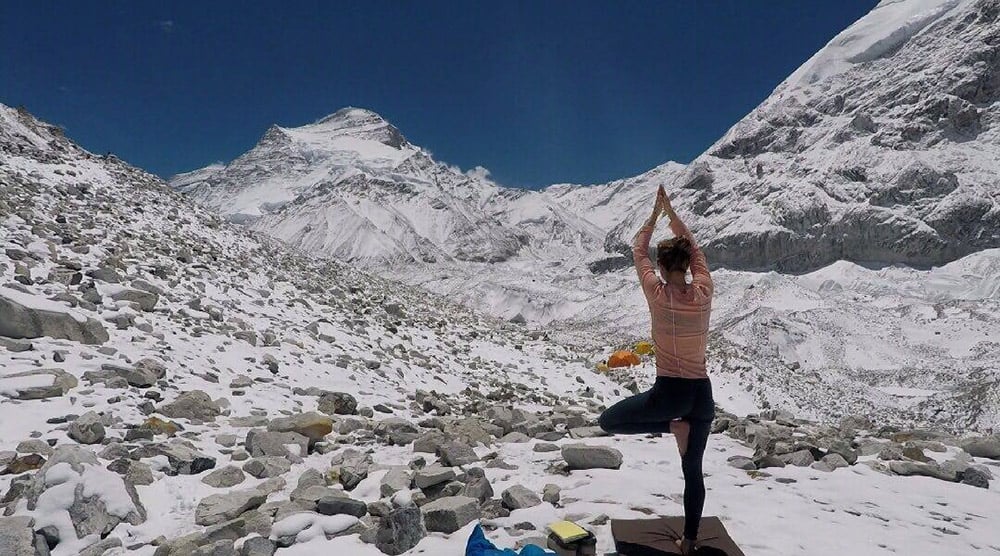 There was no pressure
This was a trip I did for myself, out of my own pocket – so there was very little pressure to 'do it for the sponsors'. I wanted to explore for myself and see what was possible for myself.
At sea level Kilian is much faster
But at altitude we start to even out a little bit more – although he will always be stronger and more technical. We were surprised at how fast we were moving at altitude – about 250m an hour at 7500m. That's pretty fast.
I reach 7500m and 7800m on two different days
The first time was a planned acclimatization. The second attempt was a summit bid – it was our last day, and there was a small weather window. But it got late, bad weather started rolling in, and I simply decided to turn around. Kilian and I discussed that he would go on. I had to wait a few hours for him to come down – during that time I regretted a bit the decision to split up.
Ueli's death gave us a big scare
We were in Cho Oyu we got the news about Ueli Steck. I didn't know him personally well, but he was friends with Kilian. He was extreme but he was a hero. His life was an affirmation of everything that is possible. When he died it was hard.
Kilian never considered not following through
There is a big difference between Ueli's very technical route and Kilian's Everest Route. I knew Kilian was in a really good shape and responding well to the altitude. I knew he would be fine on Everest in the right conditions. When he was taking longer than expected I began to worry a bit, as Kilian is usually extremely good at predicting his times – but I was getting updates from Seb Montaz.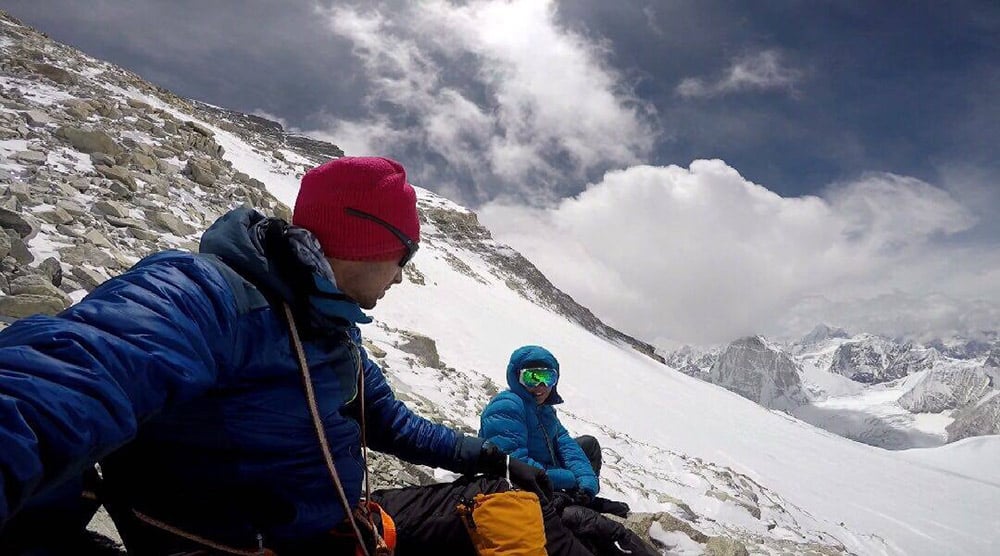 I don't want to do Everest
I want to go to some high altitude mountains. I really liked it. Mountains are the foundation, racing is just the topping. I love running and skiing, and I'm fascinated with alpinism, but I'm more concerned about the exposure. I don't like that. I'm a big fan of life. I don't see myself moving in the kind of terrain that Ueli did, in the way that he did. Even if I attained the technical skills, I don't think I want to be here.
I would like to go back to Mt Blanc
Ii have been running up and down many times, but I want to put a record on that one – there's not so many women doing it. I would like to go back to Cho Oyu to ski, as the winter route looks amazing. Some other bigger peaks as well. But Cho Oyu on skis might be my next dream trip.
I am happy Kilian is done
I want to keep his passport so that he can't go anywhere for some time!