In the world of professional trail running, Lucy Bartholomew sticks out – not because she's Aussie or because of her infectious smile – because of her age. Hailing from Melbourne, she's eager to make her mark on the world tour – and is getting her start in Chamonix, France, where she's currently training for the TDS race during the UTMB weekend in August. We caught Lucy in between a couple runs to find out more about who she is and what makes her run.
I ran my first 100km when I was 16 just one year after I started running
Yep, I went from 0 to 100 in one year at age 16. It's my dad's fault. His name is Ashley. It was his second 100k. He'd been running marathons, and once realized he wouldn't get faster, he decided to go longer. The race was the Surf Coast century.
I've run six 100ks since.
And more 50ks than I can even remember. I do them in training – I'll just head out for an afternoon 50. I did three weekends in a row of just 50k runs.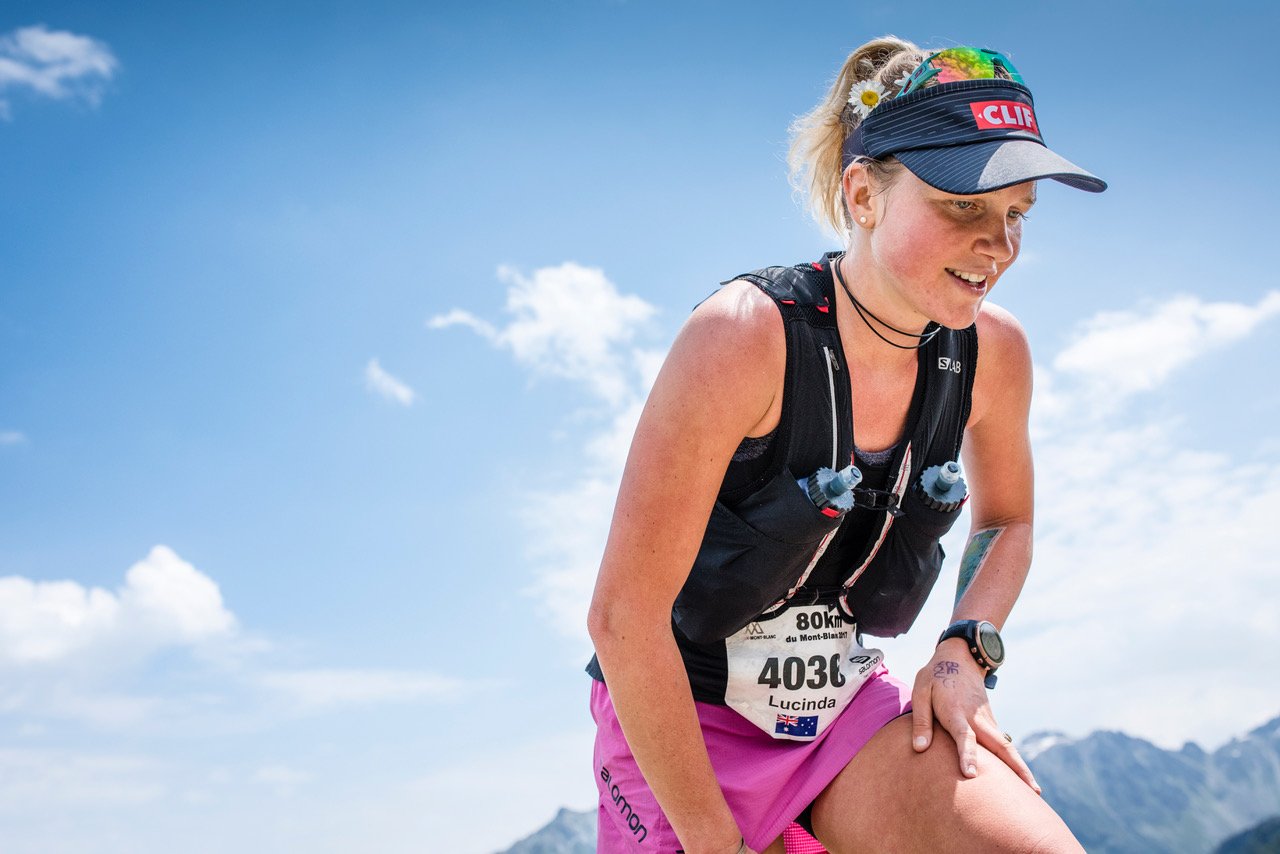 I didn't love running at the start.
I thought it was hard! Then there I was running a 50k, back to back to back every weekend. It's amazing what you can do.
But now I've been running for six years non-stop.
I started running, and I just did so many easy kilometers with my dad. I built this base very naturally, not forced. Now that I have the base I can do the harder training sessions. I have six years of non-stop running. That's a big base no matter how old you are.
What I love most is the places I go and the people I meet.
If you didn't have the people in this sport that were so raw and so organic, it would be a completely different sport. The places you go is really exciting but the people you meet keep you competing.
I want to do the Hard Rock 100
Just because it's so hard to get into. Transvulcania. And some of that are totally off the grid – ones I don't even know about, in really cool locations.
I always have a plan, and I never follow it.
I'm pretty reactive and pretty in tune with my body. I'm totally OK with missing a training session or going day by day. I always have a plan but I very rarely follow it. My racing style is not aggressive – I would say I'm someone who eases into it. I start slow and finish strong.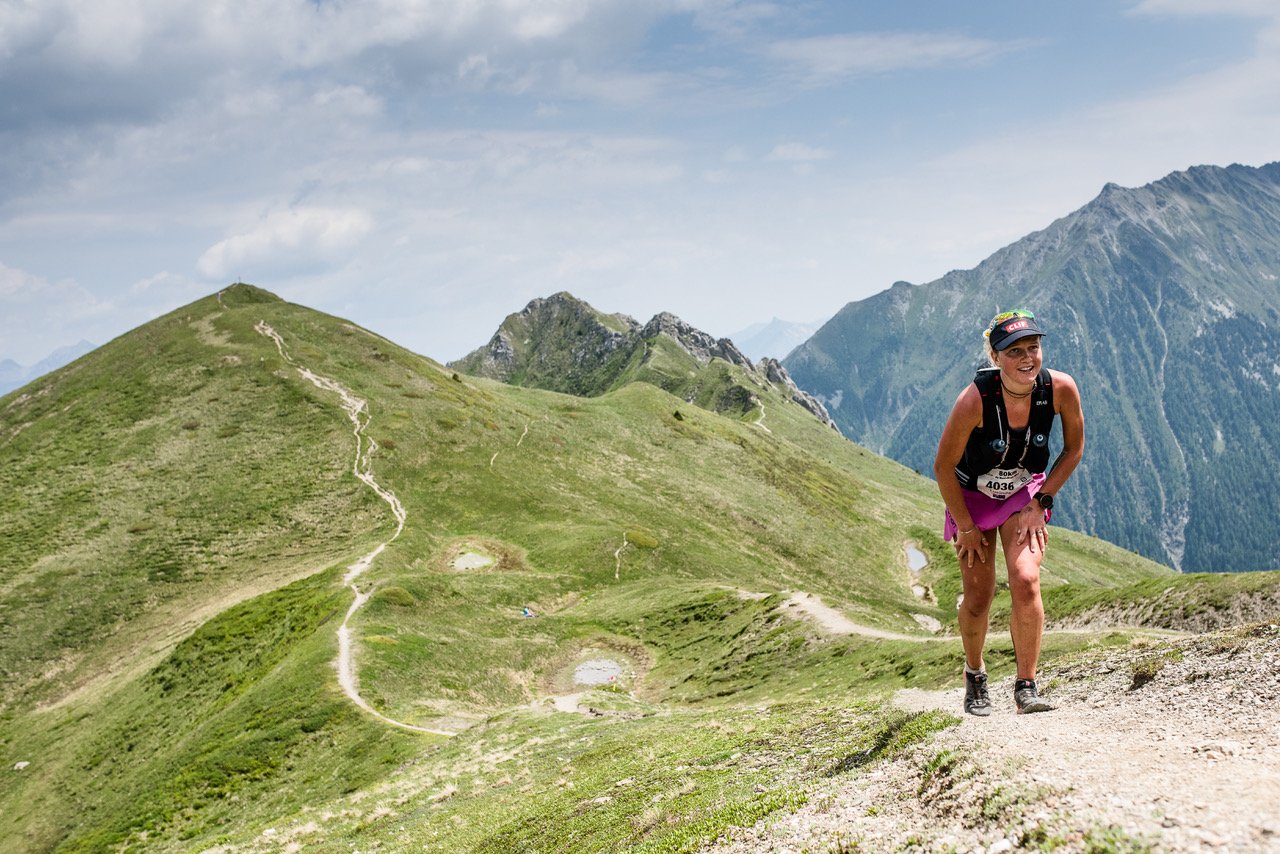 My toughest race? World Sky Running Champs 2016
It was a marathon in Catalonia. I had never seen terrain quite like it. A lot of scree and skiing down scree slopes. I really struggled with it. But I finished the race.
I'm so glad I'm 21...
So I was able to run my last big event: The Marathon du Mont Blanc, 80km of trail in Chamonix. It was the first time I could run the race – because I'm finally 21 years old. But the big goal of the year is the TDS as part of the UTMB weekend.
…but I was a little terrified to start my last race!
I'm a big fish in a small pond in Australia. Now it feels like I'm stepping up to the big leagues. It's very leveling and I'm a small fish in a big pond – the talent and level is amazing. And more importantly, we just don't have terrain like this in Australia. I was a bit terrified for my last race! I didn't have enough time to run every section – only the first climb and last climb, and a few sections in between.
It was 80km.. then 85km… then 92km
The race is called the Marathon du Mont Blanc 80km. They told us the actual course was 85km. Then they modified it to get us more water – but that came with an extra 500m climb and seven more kilometers.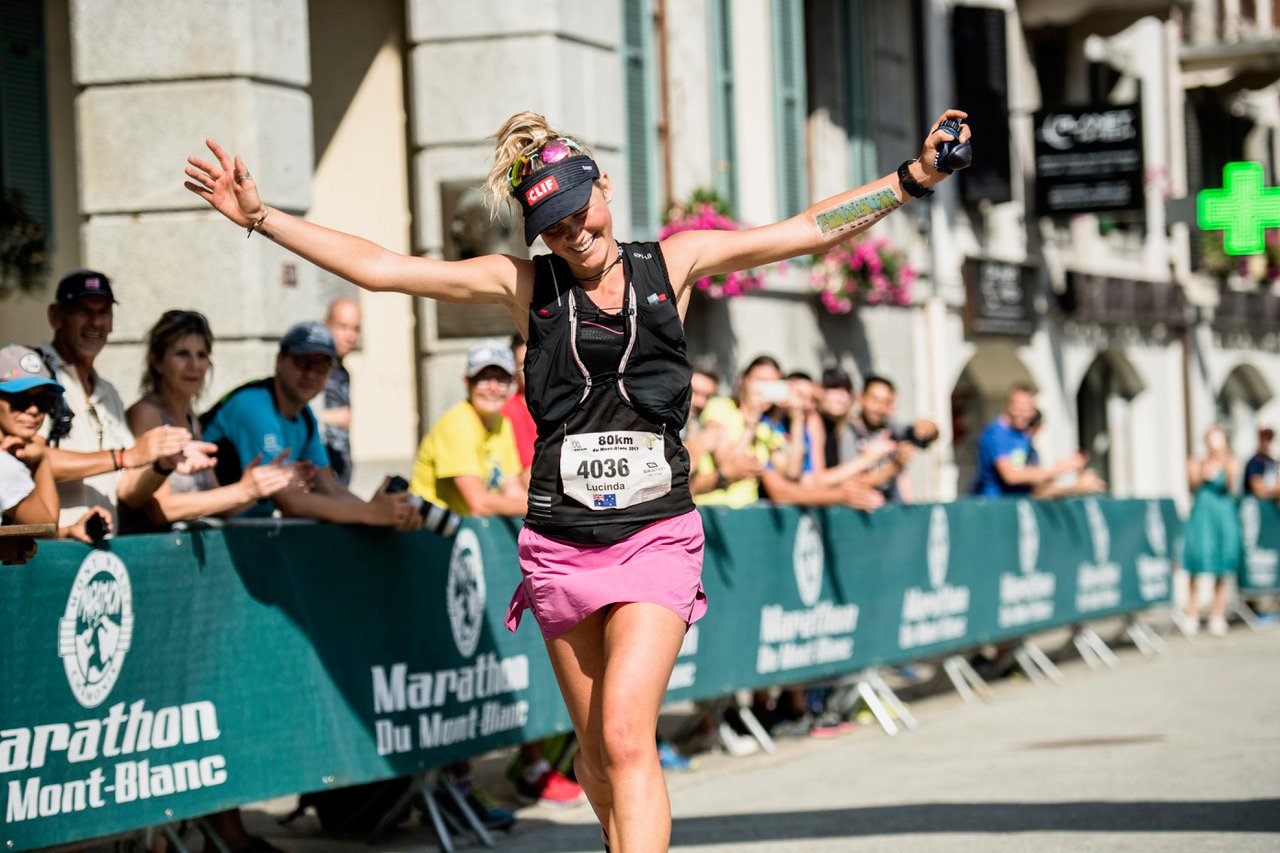 I had a great start, a tough middle section, and strong finish
I felt pretty tired coming into Chamonix, and almost didn't start the race. The first three hours were great, the next four were terrible, then I hit the halfway point and started counting down the K's and picking off ladies as I moved up field. I finished in 13h23m, twenty minutes behind 1st place, in a tight battle for 2nd place – I was only a minute ahead of 3rd!
It's an honor to be a young gun
I know a lot of people are watching me and saying 'maybe it's safe to start that early.' It's really exciting to inspire other young runners.
Images by Damien Rosso / Droz Photo