Spanish ski mountaineer, base-jumper, Suunto and Atomic athlete, and all around fitness queen, Mireia Miró speaks on the importance of her mountain community, confidence, and training. A quiet and unassuming adventuress, Miró relishes on the ups and downs of being a competitor and the mountains as consistent and powerful mentors throughout her life.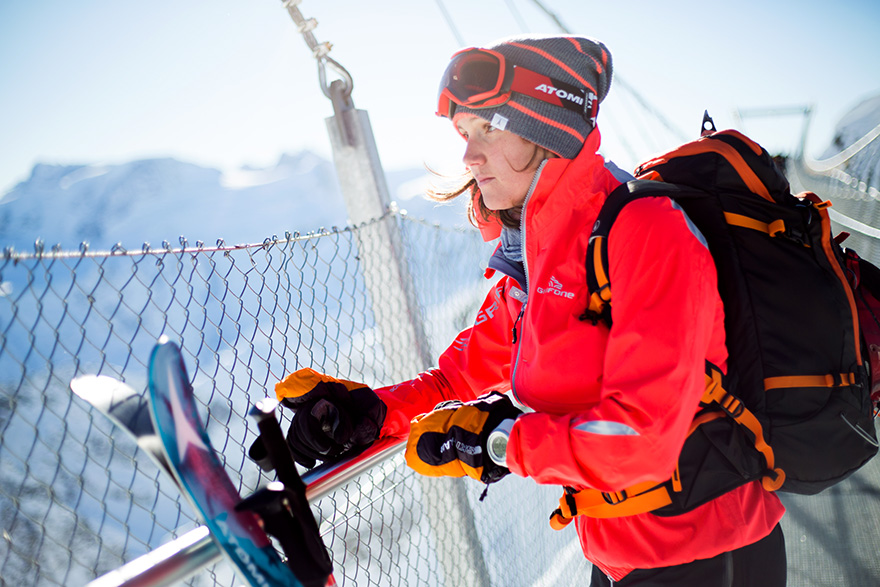 Let's talk about mountains. What do they represent for you?
I grew up in Barcelona and when I was 18 I decided to live in the mountains. Since then, I have had a constant connection with them and they have been my school in life. The mountains showed me how to feel free; they showed me their power and taught me to find mine. In difficult moments, when I've been injured and frustrated, they've showed me that they are always there with the same intensity and energy. The mountains have become a constant in my life. Constantly liberating me in my best moments and sheltering me in the worst. They have been a continuous source to help me learn more about myself.
Are you always in a constant state of training?
Mostly yes. My life is organized around training: where I live, my social life, and my work. Sometimes I wish it was not like this and I could think less about training, but knowing that I have races on the calendar or that I want to be in the best shape, my mind stays connected to training and it never switches off completely. There are periods of the year that I take it much more slowly. I also need to feel that slowness in sometimes, like I'm disconnecting and taking it easy, even if it's not always true.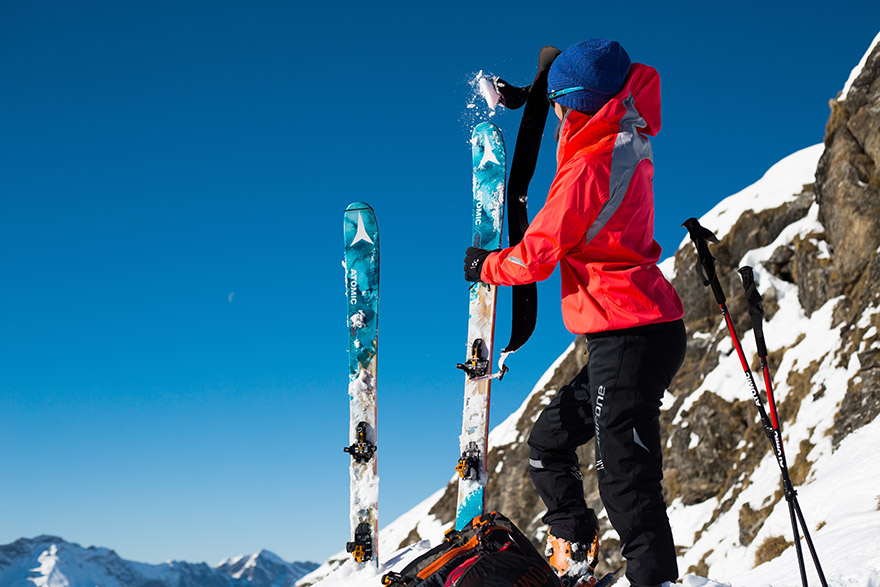 What are your most essential tools for the winter season?
I mainly use the Atomic Backland UL 65 because it is the ski that I'm most comfortable with. I love feeling light on the up and with the Backland UL 65 I also feel very comfortable on the down (if there's not too much powder, of course!) I use these skis almost every day from the beginning of November to the end of April!
In one winter I use four pairs of Backland UL 65 skis:
- One pair for training
- One pair for competing in individual and teams races
- One special pair for the vertical races
- One pair that I use for both training and competing.
- Plus four pairs of Backland UL 65 skins.
"I like to combine ski mountaineering with cross-country and alpine skiing because they are great ways to cross train."

I couldn't train without my Suunto watches. I use mainly the Suunto Ambit3 Sport or the Spartan. My skimo program was created with four essentials: chrono, heart beat, altitude gain, and distance. I have been using Suunto watches for eight years now, and I always have it with me no matter the sport or the kind of training, because they always provide useful information!
What does confidence mean to you?
Confidence is about trusting in yourself, trusting in your inner power, and knowing what you are capable of; it is accepting yourself as you are and taking the best of it, knowing that you are always in the right place doing the right thing. Confidence brings you so many positive emotions, which in return help you to see life in a positive way.
What is the significance of your mountain community?
I've found a beautiful community that is based on the experiences and sharing of the mountains. Within the mountain community I've found my many of my best friends and my second family.
#sheskis is a movement connecting skiers around the world. Skiing more confidently than we thought we could and crashing more than we should. We are a community of skiers, united by our love for skiing.
READ MORE