Canadian triathlete Cody Beals recently won two full distance Ironman races, the first and second of his career. Is he gunning for more? You bet. But only in his own sweet time.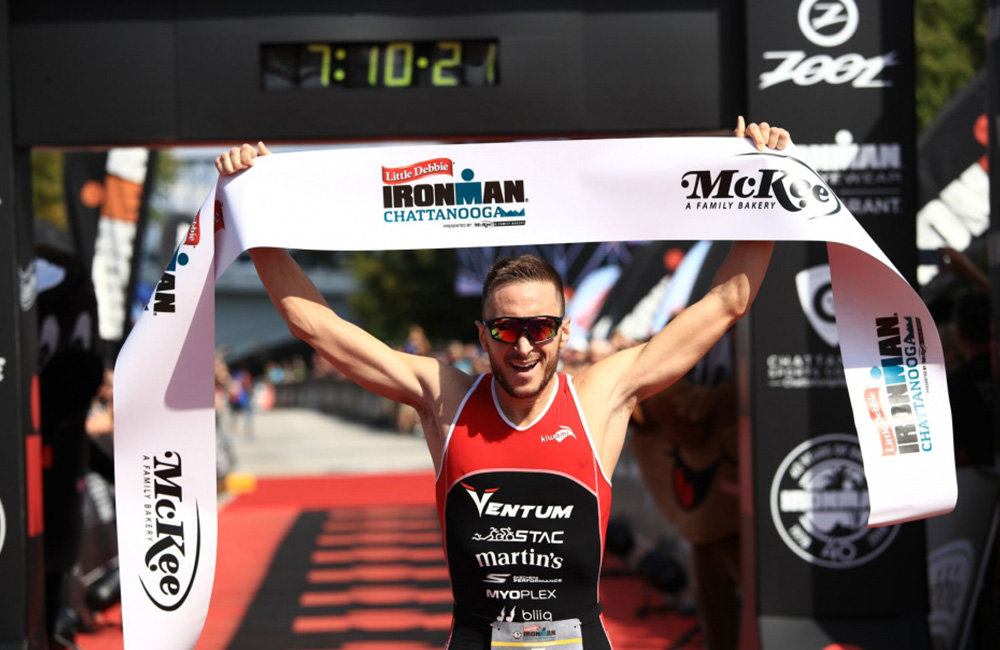 Right now 28-year-old Cody Beals is doing the thing he finds hardest in the world: nothing. The Canadian triathlete, from Guelph, Ontario, is chilling at the seaside on vacation, recovering from his best season ever as a pro.
In August, he came to the startline of Ironman Mont Tremblant, his first ever full distance race. He won it in style, setting the bike and overall course records in the process. Then six weeks later, he competed at Ironman Chattanooga, and won that too. He has won three 70.3 Ironman races this year.
Fans and followers have been pressuring Beals to strike while the iron is hot and smash another full distance Ironman this fall. Once upon a time, he might try just that. But he knows better now and says he is in no rush.
"I'm not going to get greedy," he says. "It's been a great season, I've won five races. It's time for a good break right now. The reality is I'm still barely sleeping five hours a night, I'm still jittery and strung out, so it's time to call it a season. Doing those two races in six weeks really beats you up."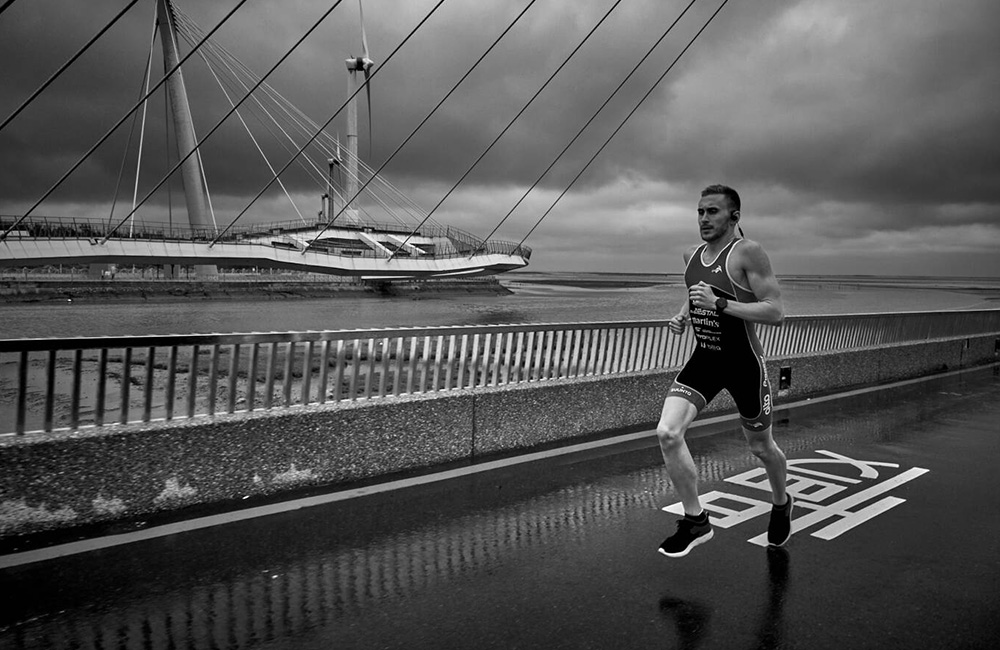 © Bliiq
Beals is big believer in having balance and self kindness, both things he had to learn the hard way. Back in his university days he had neither.
When he graduated high school in 2008, he was top of his class and a District All Star in cross country. He began university with high aspirations. And, problematically, the impossibly high standards of a perfectionist.
He was top of his class in physics at Queen's University, yet he isn't proud of his academic performance because of the toll it took on him.
"I studied with a totally compulsive mentality," Beals says. "It wasn't a worthy trade off because I had no balance. I was a hermit that trained and studied. I was beating up on myself."
He also stopped dating, no longer able to feign interest in women, but not yet ready to accept his sexual orientation as a gay man. His social life disappeared and he sought the cold comfort of isolation. Anxiety began creeping into his body and mind, then disordered eating habits, low testosterone and insomnia all ensued. His response to this? Study and train even harder.
"I abused training as a way to self medicate," he says. "And that led to overtraining because, like any drug, there is a dose-response effect; a little bit of training relaxes you, but too much is toxic."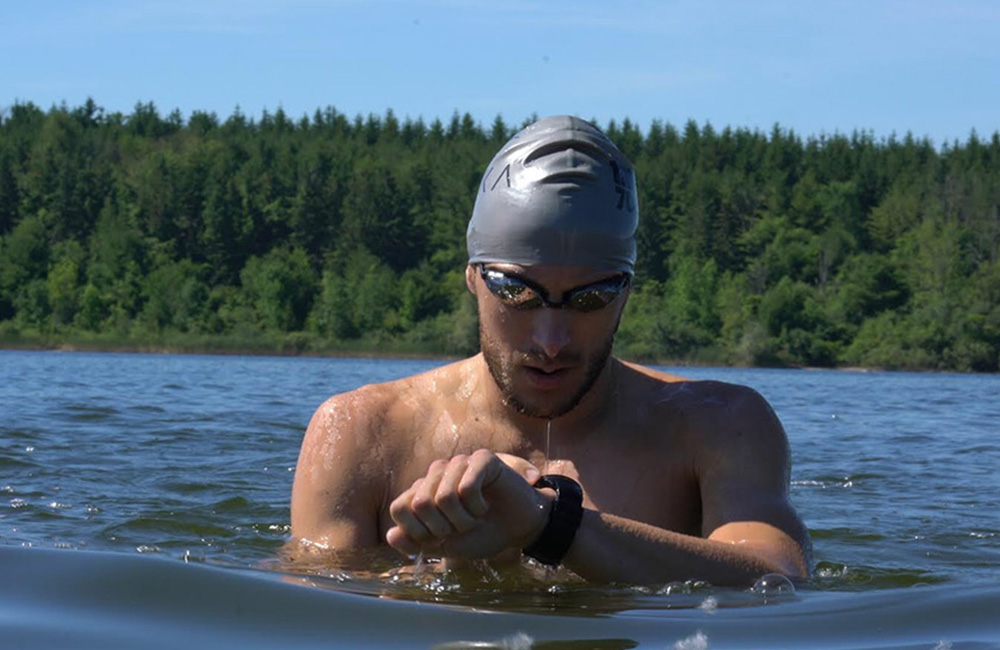 © Cody Beals
He battled on like this throughout his four years at university. After graduation, totally exhausted and frail, he realised something had to change.
While still at university, Beals decided to makel his life as an athlete transparent. He shared training data on his blog, wrote about his struggles, failures, ambitions and systems. He made his life naked for the public to see. His story caught the attention of someone who would prove to be a crucial figure in helping him transform his life.
"Realising I'd been a complete moron, I stopped self coaching, and hired a world class coach, " Beals says. It wasn't really a decision I made; David Tilbury-Davis, a British coach, had to court me aggressively to convince me that he could help. With some trepidation I gave him the reins."
It was one of the best decisions he's ever made. With Tilbury-Davis's counsel, he began finding balance. He overcame his eating disorder, regained good sleep habits, and stopped overtraining. More recently he came out as gay, something he says is not easy as an elite athlete.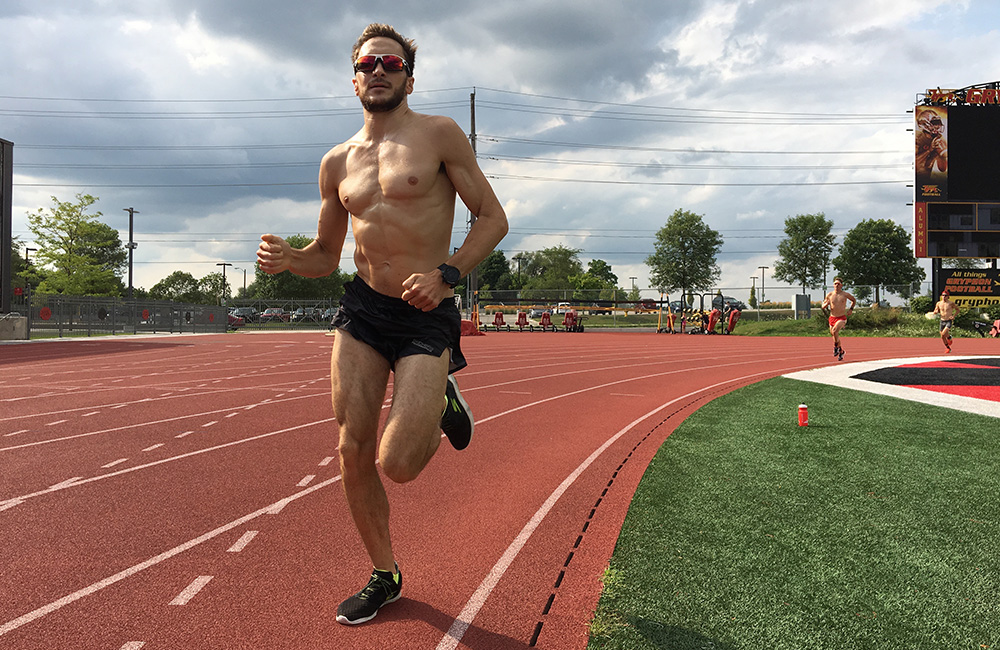 © Craig Taylor
Now, with his life in balance, Beals ticks in a different way. Rather than being obsessed with results, chasing an illusory image of perfection, he revels in the process itself.
"Now what I love about this sport and the lifestyle of being a pro is my day in day out process," he says. "I'm obsessed with finding enjoyment on a daily basis, and not hanging all my hope on some hypothetical accomplishment in the future, like the world champs or something."
This is why he's going to take his own sweet time in entering full distance Ironmans in the future. While he enjoys the training and tactical nature of 70.3 races more, Beals says he will build the rest of his career around full distance races. Just with a lot of respect for the sport and while keeping a balance.
"I'm going to make all my Ironmans 'A' races. If I show up on an Ironman startline it's because I'm trying to win. It will just be a couple a year, and I'll be doing a lot of 70.3 racing."
Lead image: © Ventum