Welcome to the fourth annual Suunto World Vertical Week on March 3–10, 2019.
For some of us a climb is a challenge, an obstacle to overcome. With training we get stronger and can climb the same hill easier – or faster. But it usually does not last long before we set our eyes on even bigger or faster or more challenging climbs.
For others a climb is an adventure, a promise that once we reach the top, col or ridgeline new horizons will open up and broaden our views and, on the way down, we will get to play with gravity.
Whatever your motivation, Suunto's annual Vertical Week is here again!
Suunto World Vertical Week 2019 starts on Sunday, March 3rd and ends on Sunday, March 10th.
Put on your running shoes, hop on your bike or release your heels and start skinning up the hill. Track your adventures with your Suunto watch, upload your activities to Suunto app and, by the end of the week, we'll know who climbs the most in a week. And it's not only about individual performances: we want to see which country averages most vertical during the week and which activity takes you up the biggest climbs.
To participate, join the challenge in Suunto app!
SHARE YOUR EXPERIENCE AND WIN A SUUNTO 9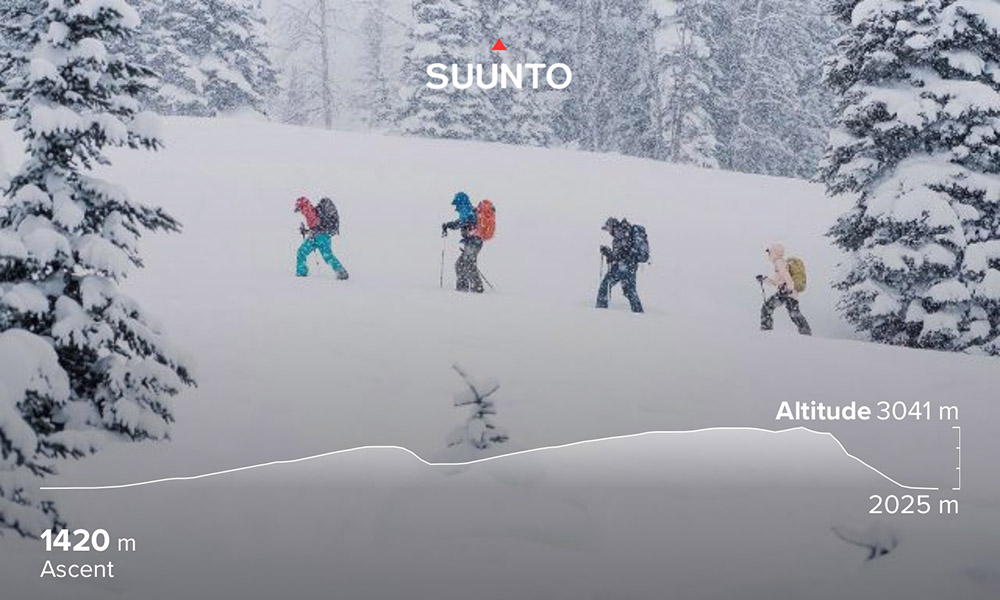 Share your Suunto World Vertical Week experiences on Instagram using Suunto app's photo sharing with data overlays and use tag #VerticalWeek. Three of the most inspiring posts will win Suunto 9 watches.
Terms and conditions apply. Read them here.