Ueli Steck, our long-time friend and ambassador, died in a climbing accident in the Himalayas on April 30. Ueli was not just an exceptional athlete and explorer. His humble attitude and persistence to realize his dreams was an inspiration to many – us included.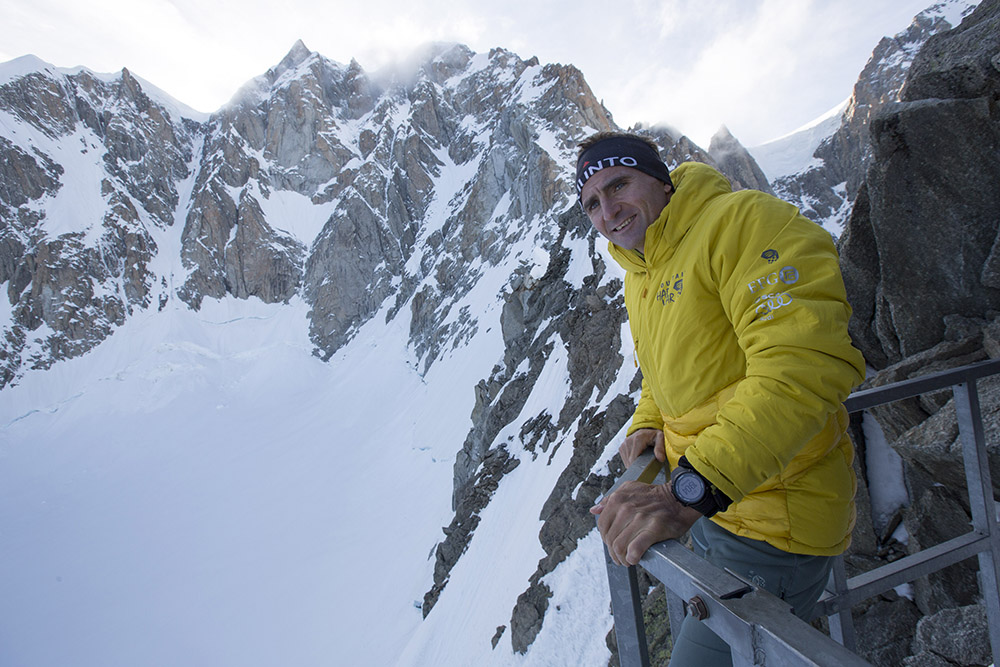 Ueli Steck, 4.10.1976–30.4.2017

We were privileged to be by Ueli's side since 2005. We saw him grow from a speed climber in the Alps to one of the best mountaineers of his time and an exceptional endurance athlete.
Ever since Ueli's 2008 record-breaking solo speed ascent of the north face of the Eiger Ueli Steck was regarded as one of climbing's most spectacular talents. In 2013 he was in the limelight after making an incredibly bold solo ascent of the south face of Annapurna (8,091 m) in 28 hours – a new record. The ascent won him the Piolet d'Or, one of climbing's most prestigious awards.
"I was at the limits of my physical and mental ability. To go to such limits changes your consciousness," Ueli said after the expedition. Climbers regard it as one of the most significant climbs in the Himalayas in a generation.
Ueli did not do things the traditional way. He wanted to climb light to be able to move fast. To him fast meant less time spent at altitude which increased safety. But Ueli was also a purist. "It's out of the question for me to use bottled oxygen," he said. "I either make the summit without it or I turn back, go home and train more."
And train he did. He was preparing for his climbs like an Olympic endurance athlete. Climbing was just one part of getting faster, being better. In fact, Ueli really fell in love with trail running and believed endurance training could be the best way for him to become even better as a mountaineer: the gains he could get by training climbing were marginal compared to the gains he could get by being in the best possible shape.
When preparing for his Everest Lhotse Traverse Ueli travelled to Khumbu Valley for high-altitude training this February. He wanted to spend time and train in high altitude to be ready for his big Himalayan challenge this spring.
And he was ready. We have never seen Ueli as confident and relaxed as he was before his travel to Everest in April. He felt that he was in the shape of his life and was really looking forward to the climbs in the highest mountains of the world.
"Working with Ueli all these years has been an inspiration; his way to see the sport, his pure way to approach the mountains and his determination in his projects pushed also us to do things better. Our long talks were filled with energy and inspiration. We have not only lost an athlete, but a friend who will always be remembered," says Joan Sola, sport and community manager at Suunto.
It was in the mountains that Ueli felt most at home. To him the north face of Eiger was as casual as a trail in the local park is for us. That is where he felt most at home.
But no matter what the route or the mountain, Steck's inspiration remained the same. "It's the challenge of moving on in life," he says. "I always want to try something I have not done before."
And that attitude of moving forward, of making progress, is what inspired us the most in Ueli. He showed us all that dreams can come true with determination and hard work.
Ueli, may your spirit forever guard others who live their dreams on the mountains. We will miss you – and your broad smile.