Every day for the last month, Greg Hill has got up, put on his skis and put in a hard day's work on the mountain. Sounds fun, except for one thing. Greg is doing all the ascents himself.

Hour after hour, day after day, he's been hiking up hills, often in deep snow —always in the deepest backcountry — in a bid to clock an almost super-human target of 100,000 vertical meters. You can see some of those heroic efforts recorded on his Ambit2 here on Movescount.

Along the way he's nearly been avalanched, struggled to eat enough food, screamed abuse at himself to keep himself going. But here's the good part — he's also skied some of Canada's finest powder and some incredible mountain lines.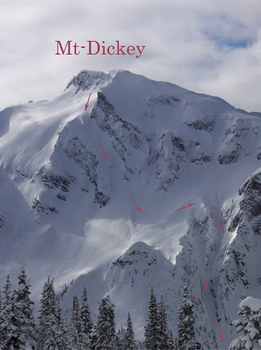 But at five days before the month's end, he still had almost 20,000 m to cover.

"Access is the biggest hurdle to my goal right now," he says. "That and a tired body!"

Greg isn't just counting the meters on a well-groomed trail with the lightest set-up. He's skiing off the beaten track, in fat skis. And bagging mountain summits.

"This is about exploring and pounding vertical in different areas," Greg told us before setting off.

This weekend, Greg will put in one last heroic effort to achieve his goal.

"No sun in the forecast and lots of vertical to go," he blogged on his website.

Stay tuned to find out how he got on. You can also check out Greg's latest posts on his Facebook page.

main photo: ©zooom.at/Markus Berger