Cooperation with Firstbeat Technologies brings new features to the Suunto Ambit3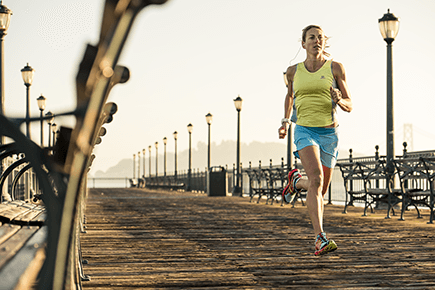 Suunto introduces today new performance features for Suunto Ambit3 watches. Developed in cooperation with Firstbeat Technologies, Suunto's long term partner in sports sciences, running performance level, sleep recovery test and quick recovery test provide athletes detailed and reliable information about running and recovery.
The new features are available for Suunto Ambit3 Run, Ambit3 Sport and Ambit3 Peak through a software update 2.0.

Follow your running performance
Running performance level analyzes your heart rate and speed while you run, giving you real-time feedback about your current performance compared to your average running performance. Additionally, you can evaluate your performance development with a 30-day trend graph of your running results. Running performance level requires a Bluetooth Smart compatible heart rate sensor that measures heart rate variability (R-R interval), such as Suunto Smart Sensor.

Know your recovery status
Recovery status indicates the amount of stress on your autonomic nervous system. The less stress you have, the more recovered you are. Knowing your state of recovery helps you optimize your training and avoid overtraining or injury.
Suunto Ambit3 watch offers two ways to follow your recovery. The quick recovery test and the sleep recovery test both measure your heart rate variability to give you an indication of your recovery status in percent. The higher the percentage, the more recovered you are. The tests require a Bluetooth Smart compatible heart rate sensor that measures heart rate variability (R-R interval), such as Suunto Smart Sensor.
The quick recovery test is performed by wearing the Smart Sensor belt for three minutes and then checking the recovery percentage from the Suunto Ambit3 watch. Alternatively, you can run the sleep recovery test which measures your heart rate variability through the night to give you an accurate indication of your recovery status in the morning when you wake up.
For more information about running performance and recovery tests, please go to Tutorial Tuesday.


About Firstbeat
Firstbeat digitizes your physiology, turning complex heart rate signals into personalized and actionable insight on exercise, stress and recovery. With strong scientific background and over 15 years of experience in heart rate variability (HRV) based methods, Firstbeat analytics is used today by hundreds of elite sports teams, thousands of corporations, and millions of consumers worldwide to improve their performance and well-being.
Employing over 40 specialists in physiology, analytics, sports technologies and well-being, Firstbeat solutions are based on a unique combination of physiology, mathematical modeling and product designs. And a lots of physiological data from laboratory and field: Firstbeat has analyzed several trillions of heart beats.