Outstanding battery life for all your outdoor adventures with Suunto intelligent battery technology

Vantaa, Finland – Suunto announces today the new Suunto 9 – a multisport GPS watch designed for athletes who demand the best from their sports watch. Suunto 9 delivers an amazing battery life – up to 120 hours* with GPS and an intelligent battery life management system with smart reminders to ensure your watch will last just as long as you need it to. The robust Suunto 9 is made for long, arduous training and racing, and it is tested to the extreme with thousands of hours testing in the toughest conditions.

Suunto 9 is compatible with the new Suunto app that keeps a log of your training, daily activity and sleep, and enables sharing your training logs and engaging with others in the Suunto app community.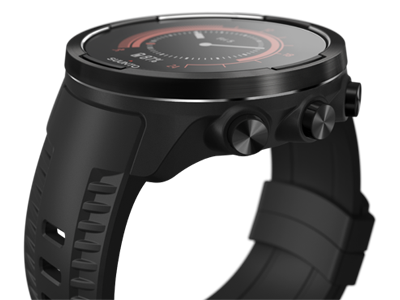 Intelligent battery technology with smart reminders

Three predefined battery modes – Performance, Endurance and Ultra – deliver from 25 hours to up to 120 hours* of recording time with GPS tracking on. Additionally, you can create custom battery modes to best suit your needs. When you start a recording, you'll get an estimate of how much battery life you have left with the current mode. If it's not enough, switch to another mode at any time.

In addition to the battery modes, Suunto 9 uses smart reminders to help you ensure you have enough battery for your next adventure. Some reminders are preemptive based on, for example, your activity history to make sure you are fully charged for the next outing. If the watch notices you are running low on battery during an exercise, it will automatically suggest changing to a different battery mode.


Tested to the extreme – thousands of hours testing in the toughest conditions

Suunto 9 is designed and built to meet the demands of professional athletes. Tested to the extreme with thousands of hours of real use in the toughest conditions by Suunto's internal testing team and athletes all over the world, it is your trusted companion to confidently see you through any adventure.

"Durability and precision, attributes at the core of Suunto design heritage, are highly valued by our athletes, and one of the elementary reasons they trust and choose us," comments Markus Kemetter, Suunto Product Line Manager. "To ensure this, we put the Suunto 9 through vigorous testing. First in our testing laboratory, exposing the materials and the build to various elements and forces, including drop, freeze/thaw, humidity and immersion, and later by our skilled and passionate team of field testers and athletes, who for months have used the watch in their training and everyday life."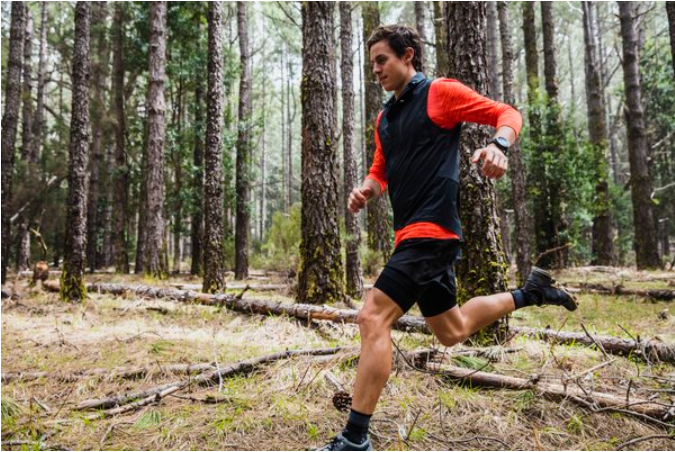 "When talking about training or racing tools for any adventure or endurance sport, the first thing I consider is durability, because it actually gives you the chance to just focus on what you need to do", comments Mauricio Méndez Cruz, Suunto triathlete and Xterra World Champion. "For me, GPS track accuracy during training and racing has become, not a tool, but a weapon of choice and by this I mean that with it I have become a lot more precise, efficient and confident on my moves during racing – which, at the end of the day, is what makes me be at the top of the podium", he concludes.




Suunto FusedTrack™ for more accurate track and distance

On long ultra runs, battery life is often the limiting factor for recording distance and track accurately, as GPS is a heavy drain on the battery. Suunto's unique FusedTrack™ algorithm combines GPS and motion sensor data to improve track and distance accuracy. This allows you to extend battery life by lowering GPS power without significantly compromising accuracy.

True to Suunto's sports expertise, Suunto 9 is packed with over 80 sport modes and delivers convenient wrist heart rate measurement from Valencell Inc. The watch comes with full GPS route navigation, sunrise/sunset times, storm alarm and many other great features for athletes and outdoor adventurers.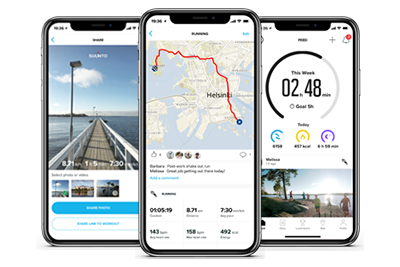 Share your passion with Suunto app

Pair Suunto 9 with the new Suunto app to track all your adventures, as well as follow your long term trends, including daily activity and sleep. Easily share your greatest achievements and connect with others in the app community. The smart mobile connection keeps you on top of your daily business with incoming call alerts, messages and notifications to your watch. Suunto app is available in the App Store and Google Play.
Premium materials and construction round out this high performer designed and manufactured in Finland. Stainless steel bezel and buttons, sapphire crystal glass, and a robust case are combined with a soft and durable silicone strap for comfortable wear. Suunto 9 will become available from June 26th in two alternative colors: black and white, and the RRP of the watch is 599 €. Learn more: www.suunto.com/suunto9
*Your actual battery life may vary depending on usage and conditions. If you enable the Ultra battery mode it will increase battery life, but deactivate wrist heart rate tracking. In Endurance battery mode, battery life is 40 hours with wrist heart rate and 50 hours with HR belt. Touch is disabled during exercise, but you can activate it in your custom mode. See accuracy of our data monitoring and accuracy of wrist-based heart rate. Learn more about the best practices for measuring heart rate from wrist.