TrainingPeaks is now available for Suunto users via Suunto app.
Suunto today announced a co-operation with TrainingPeaks, the leader in endurance training and coaching apps. Suunto and TrainingPeaks have been compatible since 2015, but the new integration will allow a wider range of Suunto users to gain access to their powerful training insights.
Combining world-class data with world-class tools
Both Suunto and TrainingPeaks are already popular amongst the goal-oriented athletes. As Suunto offers the best tools for measuring the training data, TrainingPeaks creates endurance training apps and solutions based on that data to help athletes and coaches prepare the right way to reach their goals.
By combining the valuable data that Suunto sports watches are recording with the TrainingPeaks' tools, athletes can workout smarter, monitor and analyze their progress as they work towards their event goal.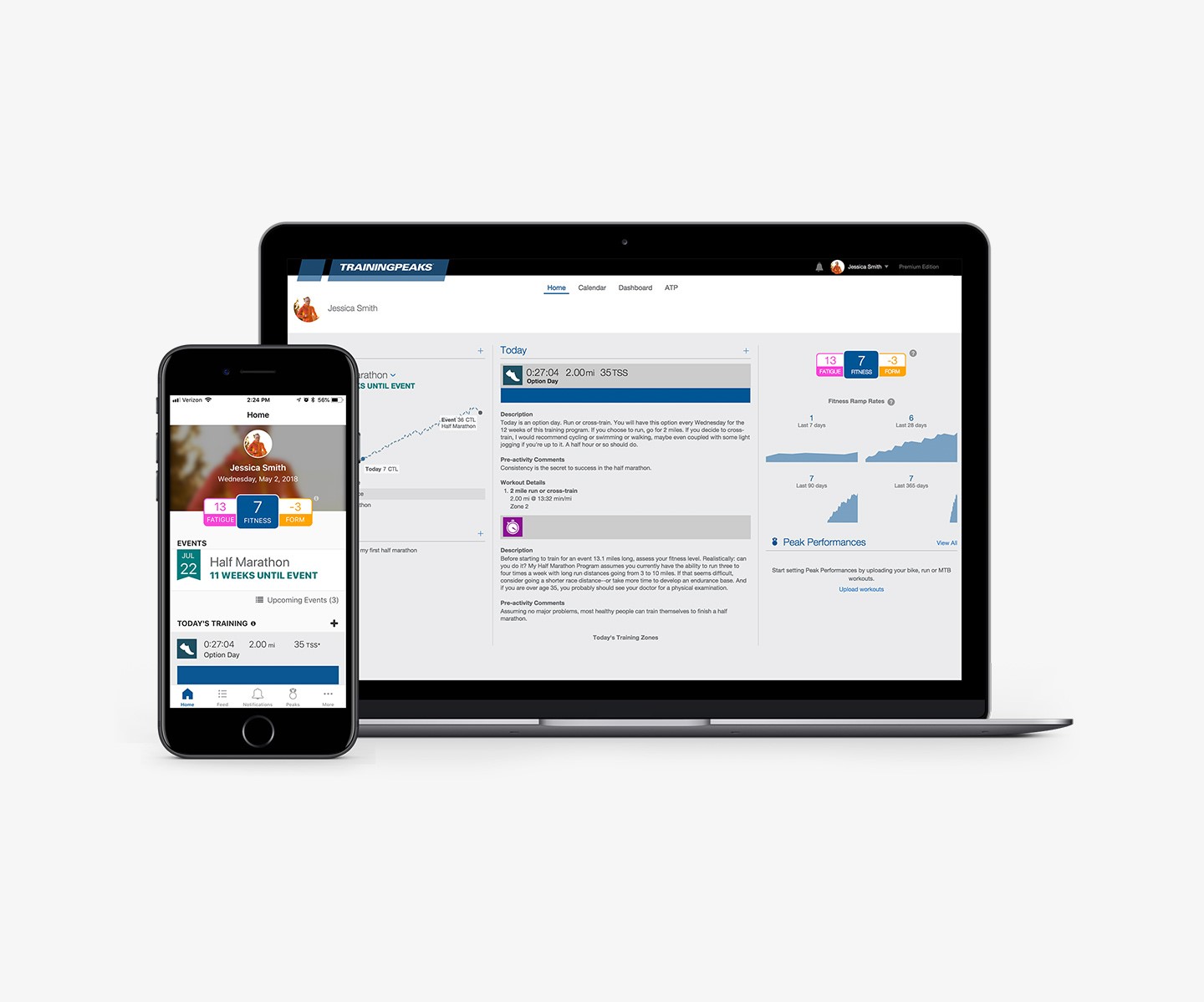 "At TrainingPeaks we're always looking for ways to make it easier for athletes to reach their endurance goals," says Dirk Friel, Chief Evangelist at TrainingPeaks. "This new integration with Suunto is another example of our commitment to making it simple to track and monitor your health and fitness goals."
Both Suunto watches and TrainingPeaks' solutions are used by professional athletes such as Tour de France teams, IRONMAN® World Champions, Olympians as well as and age-group athletes and coaches around the world. All connected Suunto sports watches can now be synced with TrainingPeaks via Suunto app, including Suunto 9, Suunto 3 Fitness, Suunto Spartan, Suunto Ambit and Suunto Traverse watches.
"Co-operation with TrainingPeaks has provided great value for Suunto customers in the past years and we are delighted to be able to grow this relationship," said Janne Kallio, Head of Partnership Product Management of Suunto.
Commercial co-operation part of the Suunto's growing digital ecosystem strategy
TrainingPeaks integration plays an important role in the growth of Suunto's digital ecosystem strategy. "Our aim is to build great solutions for our customers by being compatible with the best tools and services there is. Growing our digital ecosystem is one of the cornerstones of the growth strategy of Suunto." Janne Kallio continues.
The collaboration with TrainingPeaks has also commercial benefits for both Suunto and TrainingPeaks users. All customers who purchase a Suunto watch will get a free 30-day TrainingPeaks Premium trial and a training plan created by Suunto, available through the TrainingPeaks Training Plan Store.
In addition, we want to give opportunity for sport and outdoor companies to connect with Suunto's engaged sports enthusiasts. Our aim is to grow the amount of the compatible services by opening the Suunto APIs, and build a co-marketing and commercial programs with new potential partners by offering the Movesense sensor platform for open development of movement based solutions and services.
More information:
If you have any questions about connecting your Suunto watch to TrainingPeaks, please go to www.suunto.com/support.
For support from TrainingPeaks: https://help.trainingpeaks.com/hc/en-us

About TrainingPeaks
TrainingPeaks creates endurance training apps and solutions that help athletes and coaches prepare the right way to reach their goals. Products include TrainingPeaks web and mobile apps for iOS and Android to help athletes commit to a clear goal, structure their training so they can workout smarter, and monitor their progress as they work towards their event goal. Additional TrainingPeaks products include WKO4 desktop software for cutting-edge scientific analysis and planning, and Best Bike Split's predictive performance tools. TrainingPeaks solutions are used by Tour de France teams, IRONMAN® World Champions, Olympians, and age-group athletes and coaches around the world. Learn more at trainingpeaks.com