Display - modes, views, and states
Your Suunto EON Core has three buttons that have different functions in different views. Short pressing or long pressing them gets you to different functionalities.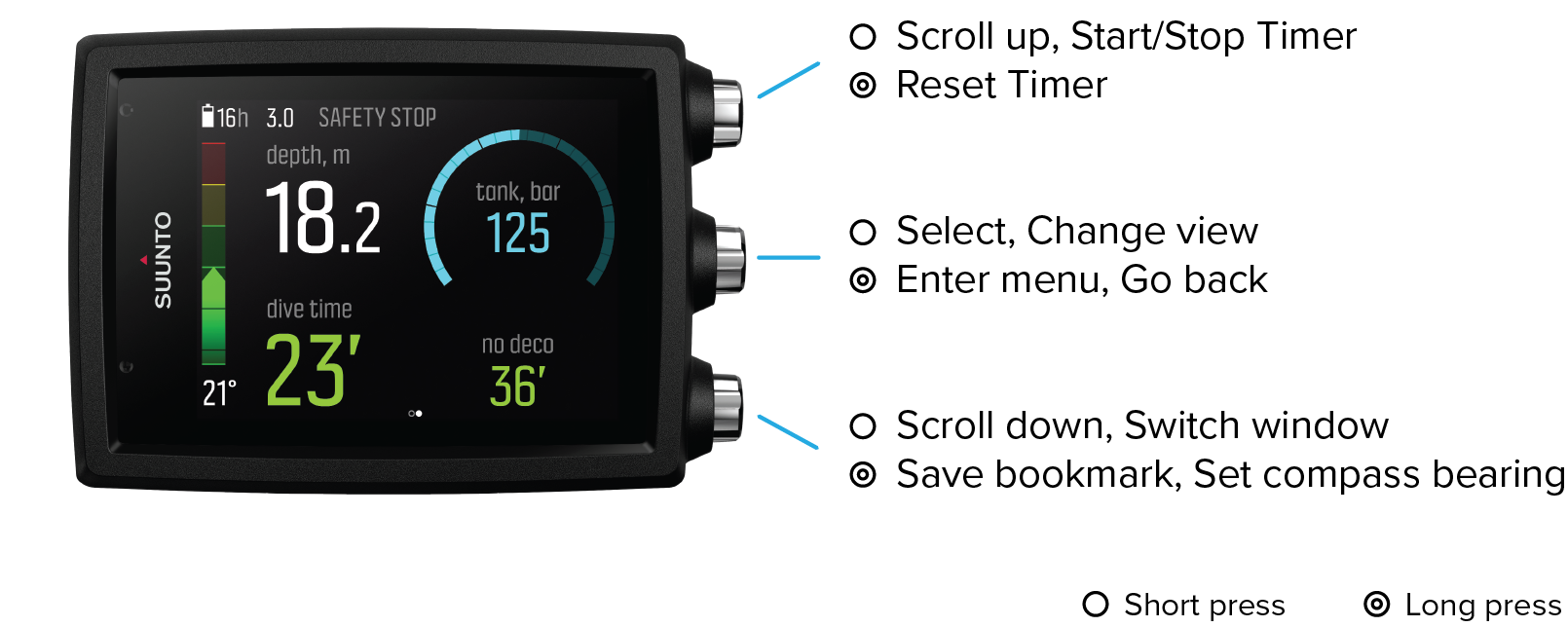 By default, Suunto EON Core has two main dive modes: Air/Nitrox and Gauge.
Press and hold the middle button to enter Main menu and select the appropriate mode for your dive under Dive settings » Mode.
Suunto EON Core automatically restarts to change mode.
Suunto EON Core has two main views: time/no deco and compass. Change the main view by pressing the middle button. More views are available through customization in Suunto app.
For more detailed information on the views available in the different modes, see Dive modes.
Suunto EON Core automatically switches between surface and dive state. If you are more than 1.2 m (4 ft) below the water level and the water contact is on, the dive state is activated.
When tank pressure screen is in use, you see the following information: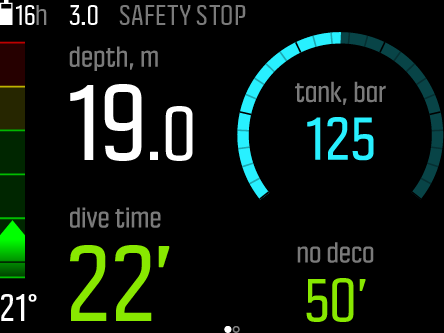 Present depth is 19.0 m
Dive time is 22 minutes
Tank pressure left is 125 bar
No decompression time is 50 minutes
Safety stop is ahead at 3.0 meters
16 hours of diving time left before need to recharge
Temperature is 21 °C
The switch window in the bottom right corner can contain different types of information that can be changed by short pressing the lower button.