Check battery life & usage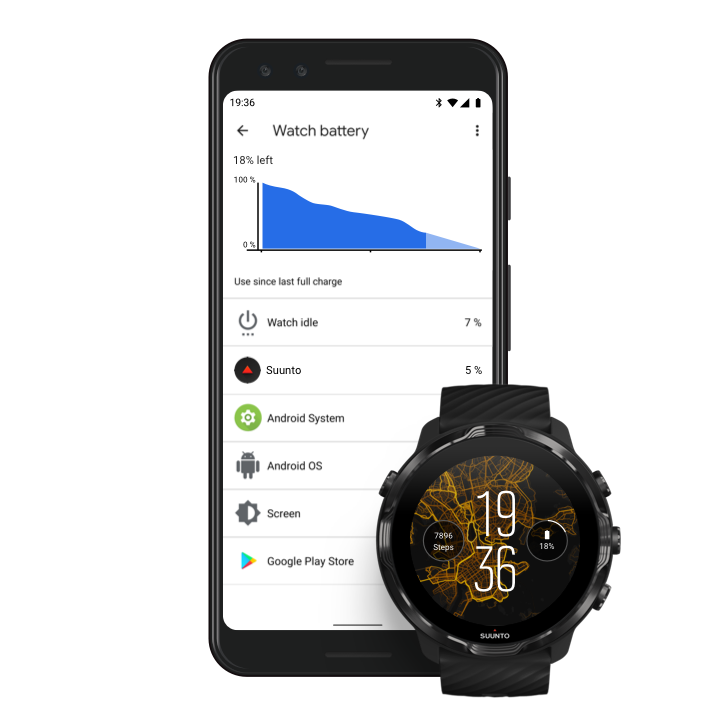 To get information about battery usage on your watch, open the Wear OS by Google app on your phone and go to Advanced settings » Watch battery.
NOTE:
Your battery info resets each time your watch is fully charged. The battery usage for apps and watch faces is an estimate, and not guaranteed to be accurate. Watch faces may use more battery than estimated.