Recovery is your friend and ally. Learn how to do it well. 
The Suunto Summer Challenge on Map My Run this July is all about inspiring you to create a workout routine and sticking to it. One oft ignored component to keep your training steady is ensuring you are getting enough recovery time. It can seem like taking a break from running will disrupt your momentum, but oftentimes it does the exact opposite – it freshens you up and reinvigorates you.
Proper recovery time allows the body to adapt in response to your workouts. It also prevents overtraining syndrome – which can knock out of the game for months if you get it. Our running coach Denise Sauriol – the Marathon Whisperer – is a huge advocate of recovery. She sees it as an essential component in any training block. Below are her four tips to do it well.
To participate in the Suunto Summer Challenge all you need to do is sync your Suunto App with Map My Run, get out training, reach new badge levels and be in to win one of four Suunto 7 GPS smartwatches! Full details here.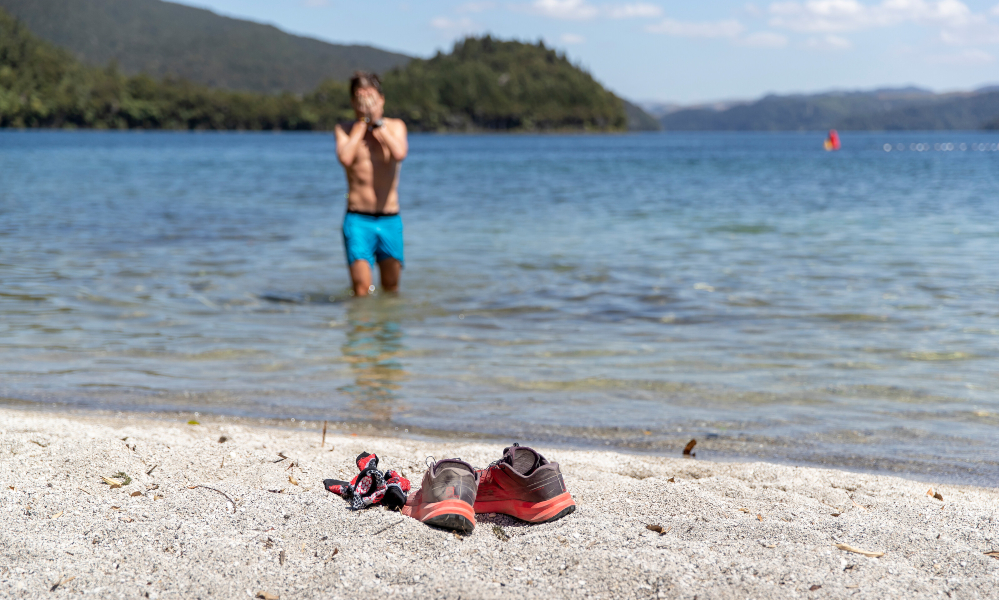 © Graeme Murray/Red Bull Content Pool


Take the plunge
Swimming is an incredible workout for the whole body. The weight of your body is carried by the water, allowing muscles to relax. It's a great form of active recovery. Especially the day after your long run. It helps minimize delayed onset muscle soreness.
Try open water swimming if public pools are closed. And if you really want to energize your system, give cold water swimming a go.
Recovery means downtime
Recovery days are meant to be off days not travelling all over town taking care of errands. Make sure you really get the downtime you need. Consider making your recovery days technology-free, and instead go for a swim, a gentle stroll in the park, or read a book on the couch.
The Suunto 7 smartwatch 'recovery time' feature tracks your workouts and gives you an estimation on how long you need to recover from your exercise based on stats like duration and intensity. Recovery is a key element of both your training and overall wellness. Remember, it helps prepare you for adventures to come.
Don't fight yourself
If you have too many days in a row where it's a mental and physical fight to get through a workout, I recommend you take two to three days off. By doing this you are giving yourself a "control-alt-delete" reset for your mind and your body. You will see on your next run you will come back stronger because of the extra, unplanned day off.   
Check your resting heart rate
A way to test if you are overtraining is to check your resting heart rate when you first wake up. If it is abnormally high, this could be a sign that you should reduce the intensity of your plan over the next few weeks until your heart rate is back to normal.
Tracking your daily heart rate is easy with the Suunto 7 smartwatch. 
This is the third and final article in the Suunto Summer Challenge on Map My Run happening throughout July. The challenge is all about creating a workout routine and sticking with it!
Lead images:
© Graeme Murray/Red Bull Content Pool
Read more articles
Welcome to the Suunto Summer Challenge
12 must-read running articles to boost performance