Sometimes the best trail intel comes from sources other than the Google machine.
Reaching for the Google is an instinctive impulse to answer almost every question that pops into our heads. With countless important questions, such as, "what is the world's ugliest dog?", or, "what to do if a ginger kid bites me?", the internet has an answer for everything.
Yes, it's also a valuable place to search for new MTB trails. But sometimes what is mirrored back is impersonal, superficial and without context. It lacks the richness that comes from hearing from a real person. Ask any investigative journalist, and they will tell you, you can only get so far with Googling; finding people to talk to is where the real story is.
To help you get the scoop on the most awesome local trails, we've put together a list of sources to consult.
Talk to your local bike shops
Bike mechanics and retailers talk to local trail aficionados everyday on the job. Chances are they are one themselves. Take your bike in for a tune up, and strike up a conversation about the local trails. Make your question personal, rather than general: where are your favorite places to ride around here? Many shops organize group rides for their customers.
Visit your local MTB club
This will be a goldmine of intel. Most larger cities have MTB clubs or meetups, which usually have club outings and meetings. Get in touch, go along on a ride. Usually every club has a few people who all the other members revere as gurus of sweet trail. Volunteer for trail maintenance work that trail advocacy groups and clubs do. When you give, you are also more likely to receive!
Stop and say hello
If you're out on a trail and cross paths with another MTBer, greet them and strike up a conversation. He or she might have some trail secrets to share that could open your horizon of biking possibilities.
Check out our heatmaps
The Suunto app's Heatmaps feature allows users to select different activities – mountain biking, hiking, running and so on –  to find places and trails popular with other users. Zoom in and look more closely at the paths, switch to satellite or terrain maps, to see whether the paths are forest roads or single trails and to better gauge popularity. And look at where people aren't riding; maybe there's something worth exploring there? Another trick is to switch to the trail running heatmap because trail runners usually prefer single trail – this might help you hone in on the best rides.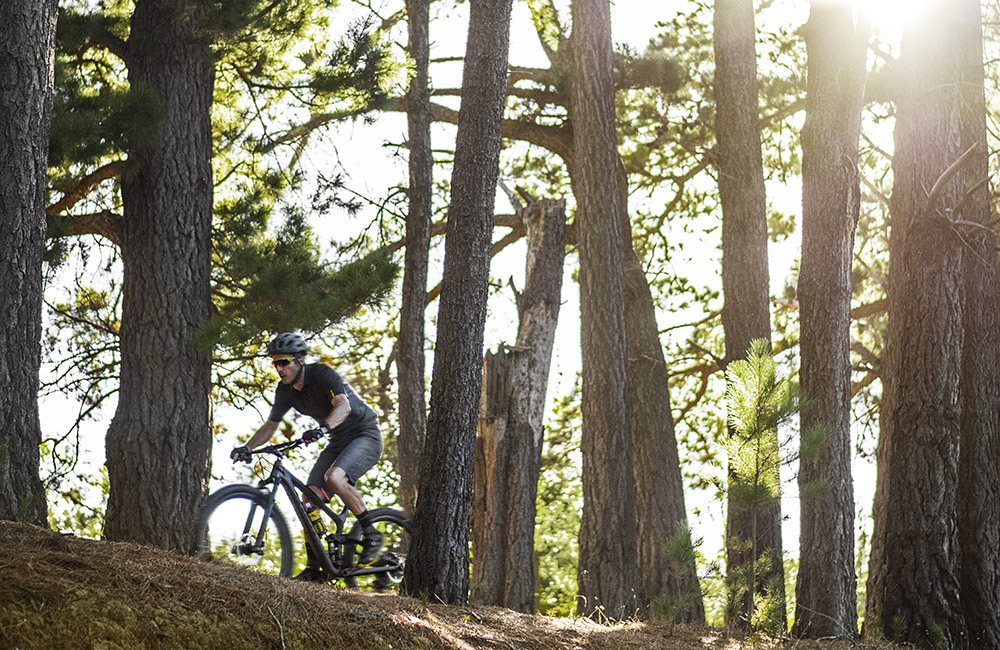 Follow other riders in Suunto app
In addition to using heat maps to find places to ride on Suunto app, get social: start following other Suunto app users, engage with them and see where they ride. You can create routes based on your friends' activities and sync those to your Suunto for navigation.
Import routes from Strava
You can also find awesome rides by following people on Strava. Strava Summit members can download other people's activities as GPX files and then open them in Suunto app and sync to their watch for navigation. You can also create routes with other external route tools or services, such as Trailforks, and open the GPX route files in your Suunto app.