Getting beaten by the hills and want to turn the tables? We're here for you.
We touched base with Carmichael Training System's endurance coach Nick White and got 7 gems of wisdom that will turn you into a vertical speed machine.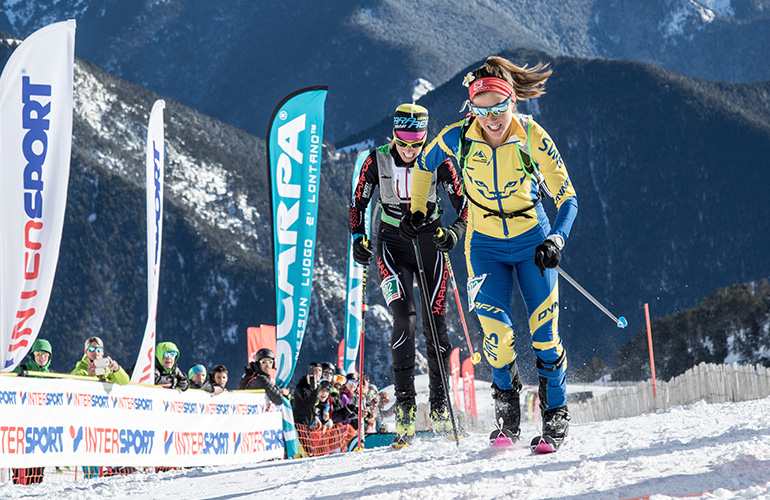 Emelie Forsberg pushing hard in the Andorra vertical skimo race. © ISMF Press Office
Consistency and volume
Having a solid aerobic fitness base is an important prerequisite to becoming faster on vertical ascents, so consistency and volume should remain central to any training programme. This base makes focused work on your lactate threshold and V02 max possible.
Improve your V02
The goal here is to maximize how much oxygen your body can process and deliver to your working muscles. Doing short, high intensity interval workouts, some of them ascents, are the way we achieve this. Match each interval with an equal recovery time. Here are some 'go-to' workouts that should be done two to three times a week with a rest day between each session:
9x 2min at maximum effort/2min easy recovery
6x 3min at maximum effort/3min easy recovery
5x 4min at maximum effort/4min easy recover
Easier option: 5x 30s at maximum effort/30s easy recovery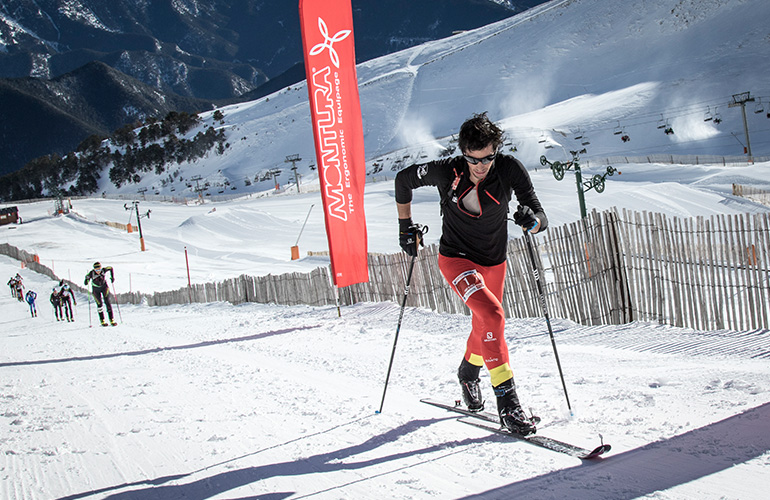 Few athletes have a V02 max as high as Suunto ambassador Kilian Jornet. © ISMF Press Office
Focusing on lactate threshold 
If it's a trail race or a mountain run with big vertical ascents that you're training for, then it's also critical to focus on your lactate threshold. Do this through longer duration interval workouts done at a slightly lower intensity than the V02 training outlined above. The goal is to work consistently until you can't work at that intensity anymore. After rest and recovery, your body will become stronger. Intervals should be between 10 to 30 minutes in length, with half the recovery time, and a total training time of around 45 to 60 minutes. For example:

4-5x 12min intervals, with 6min rest between
3-4x 15min intervals, with 8min rest between
2-3x 20min intervals, with 10min rest between

Both of the above interval types, V02 and lactate threshold, are necessary, whether you're doing a vertical kilometer race or a longer mountain run. Each one is specific to a different aspect of vertical speed.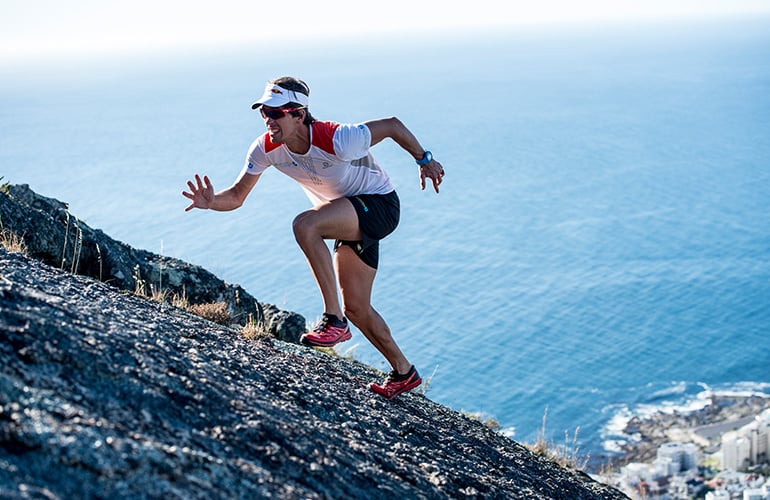 Ryan Sandes training in his local hills in Cape Town. © Craig Kolesky/Red Bull Content Pool
Match your gradient 
While it's a good general rule to match the gradients in your training to that of your event, it's also important to mix it up so you're not hitting the same hill over and over again.
Don't overdo the hills!
Not all of your interval workouts should be done on hills. Do them once or twice a week on hills and the other days train on rolling or flatter terrain.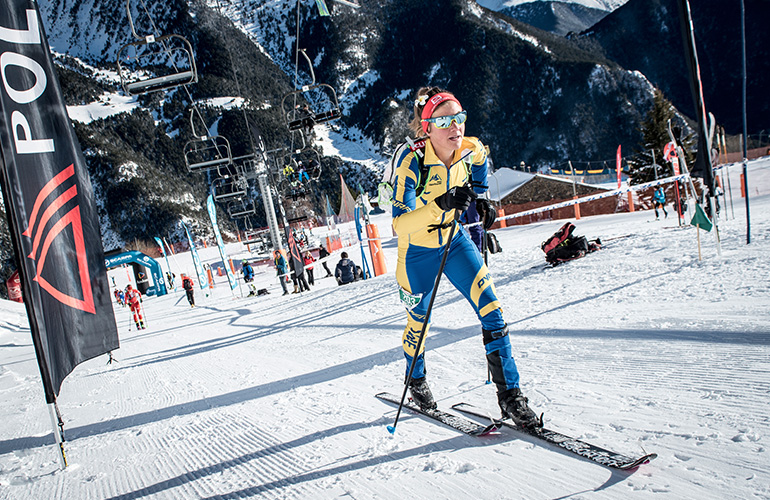 © ISMF Press Office
Keep it specific 
At least some of your training should be on terrain that's similar to what your race will be on. If at least some of your training is done on similar trails or hills, then you can be sure you're developing the necessary muscular strength and technical skills as well.
Watch your weight
Body weight is obviously an important factor in the vertical ascent equation. A heavier runner will require a lot more energy and force to climb a hill at the same speed as a lighter runner. It really is a power-to-weight ratio issue at its core. You go uphill faster either by gaining more power, or becoming lighter, or both. So go easy on the cake!


MAIN IMAGE: © ISMF Press Office