See the action on this run for unity across the Alps.
After eight days of running, covering a distance of 850 km and 55,000 m of elevation gain, the AlpFrontTrail relay team of 10 athletes made it to Stelvio Pass in northern Italy. On October 6, they had begun in Grado, an Italian seaside town, and finished in Stelvio Pass in northern Italy.
"It was very challenging!" says Philipp Reiter, co-organizer of the adventure. "All the organizational work, the challenging and always changing weather, the deep historical stories, and the fact we were 10 top athletes with one common goal, but a lot of individual wishes!"
Fom Germany, Austria and Italy, the passionate band of runners took turns to cover stages of the historic 850 km frontline in the European Alps where Italian and Austrian troops fought during the First World War. The goal of the epic adventure run was to observe Italy's annexation of South Tyrol 100 years ago and to celebrate how far Europe has come since the hostilities and wars of the 20th century. While each pair ran, the rest of the athletes visited historic sites and talked to local people about the history.
In this photo story, we share action and impressions from the adventure. For video action of the adventure click here. 
Day one
"The AlpFrontTrail was hence a running adventure with a deeper sense," says Caroline Gredler, one the field organizers. "It should remind us, that it´s not a given that we can nowadays run along or cross borders in freedom and peace. We should value what we have and respect one other."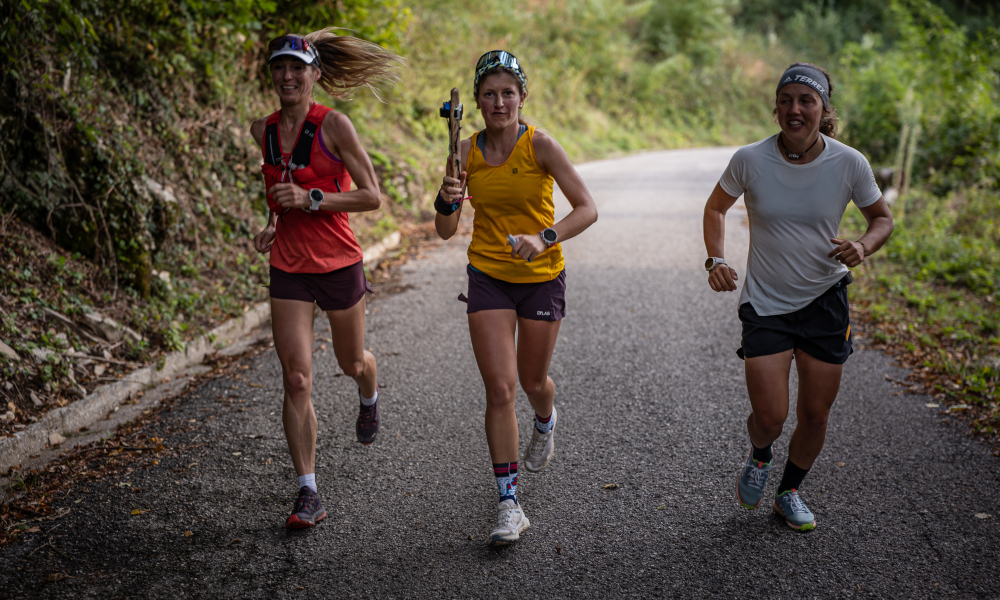 © Philipp Reiter
Day two
"The challenge was to find the way on the borderline – even with my Suunto Baro 9 it was sometimes hard," says Austrian ski mountaineer Jakob Hermann. "And the conditions were sometimes tricky; snow in altitude, destroyed forests (so there was no track), darkness and the physical stress with less sleep was also a challenge. The good thing was we had an awesome and strong team! So all were super helpful and we grew together!"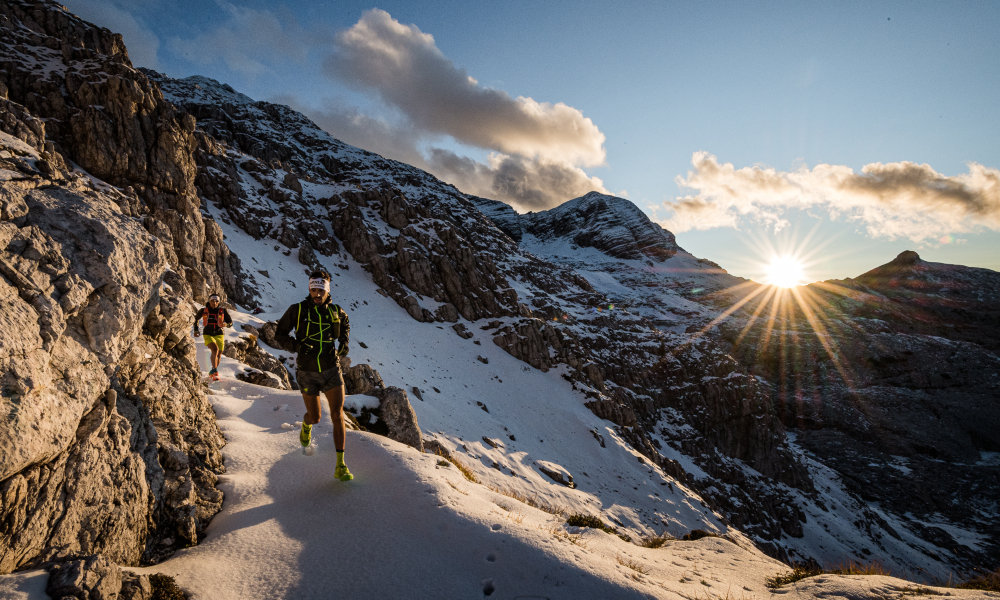 © wisthaler.com
Day three
"A border, be it a wall,  barbwires or trenches is never a solution," says ultra runner Tom Wagner. "It is actually nonsense. Running along a former front was an intense way of learning from the past to potentially help us shape the future."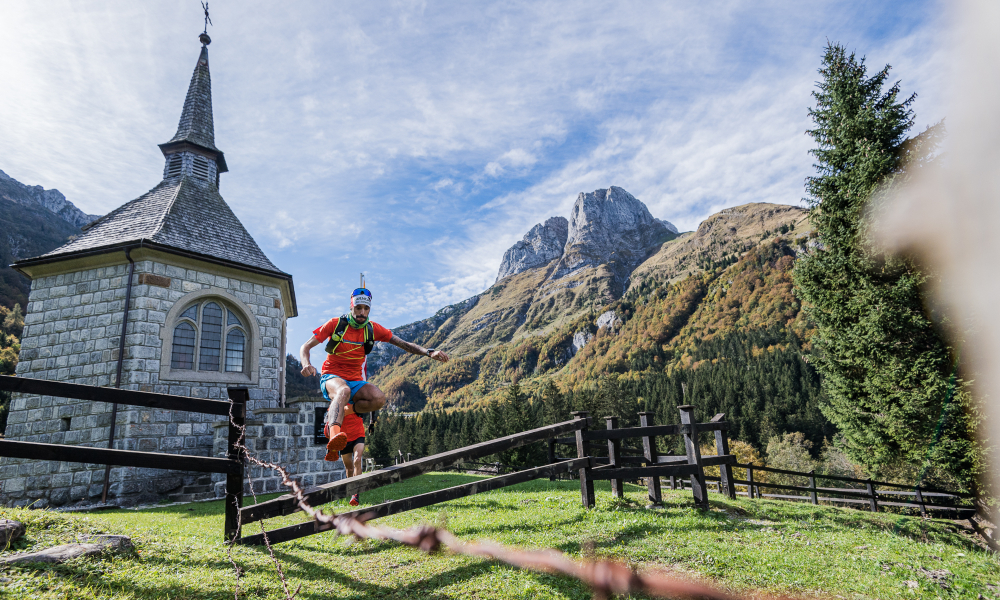 © wisthaler.com
Day four
"I had the opportunity to run a stage of the AlpFrontTrail together with Italian athlete Martina Valmassoi," says Caroline. "It was the going over the Mountain Col Di Lana – a mountain which was fiercely contested in the Alp Front war – that had the biggest impact on me.  Austrians and Italians stood facing each other within shouting distance and tried three times to blow each up with explosives. More than 8000 soldiers died and hence the mountain is nowadays also named Col di Sangue – the Blood-Mountain. There are still many tunnels and trenches which remind us of this horrible fight, as well as a memorial church on the top of the summit. It was a special feeling to run through this place, esspecially as Italian and Austrian friends here in peace together!"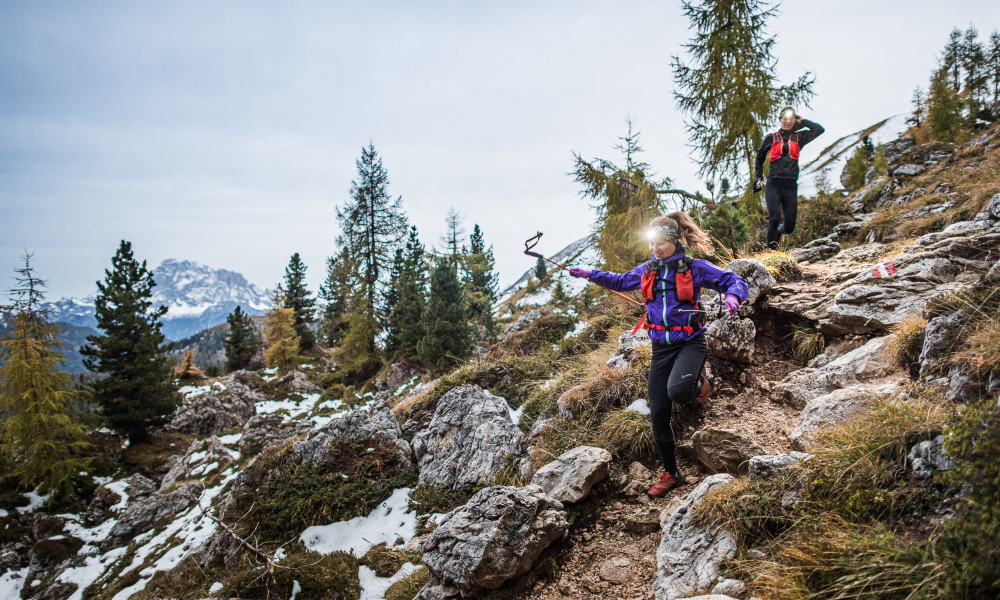 © wisthaler.com
Day five
"Seeing these beautiful place, but being reminded what happened here before is hard to grasp," says Tom . "The places we visited should be walked, hiked, or run by so many more people to learn about the past and be aware that something like this should never happen again. Unfortunately it can happen more quickly than we want to acknowledge."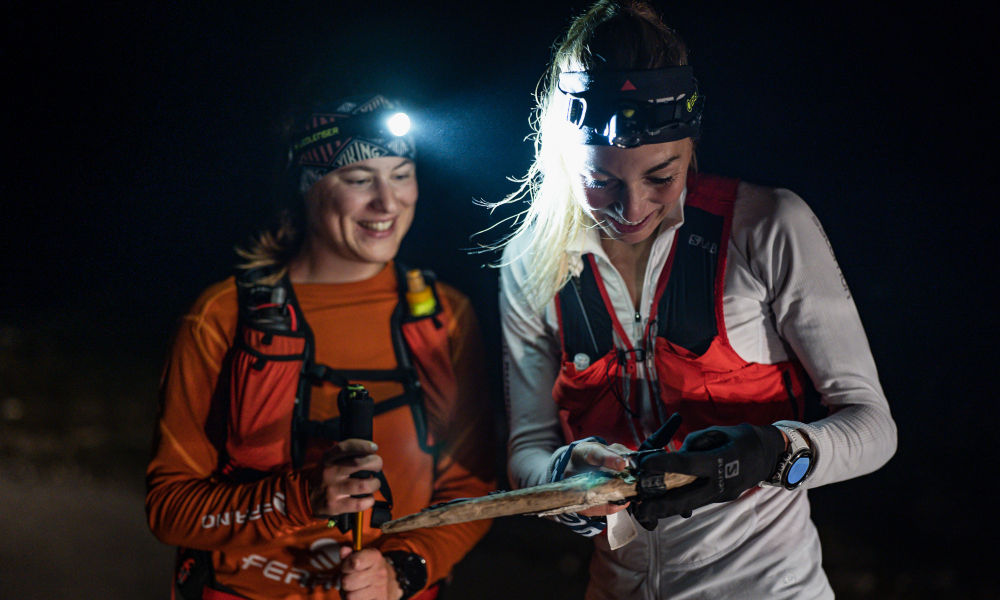 © Philipp Reiter
Day six
"It was so great to share this special project with different runners, from fast vertical runners to strong ultra runners," Jakob says. "I learned a lot from all of them!"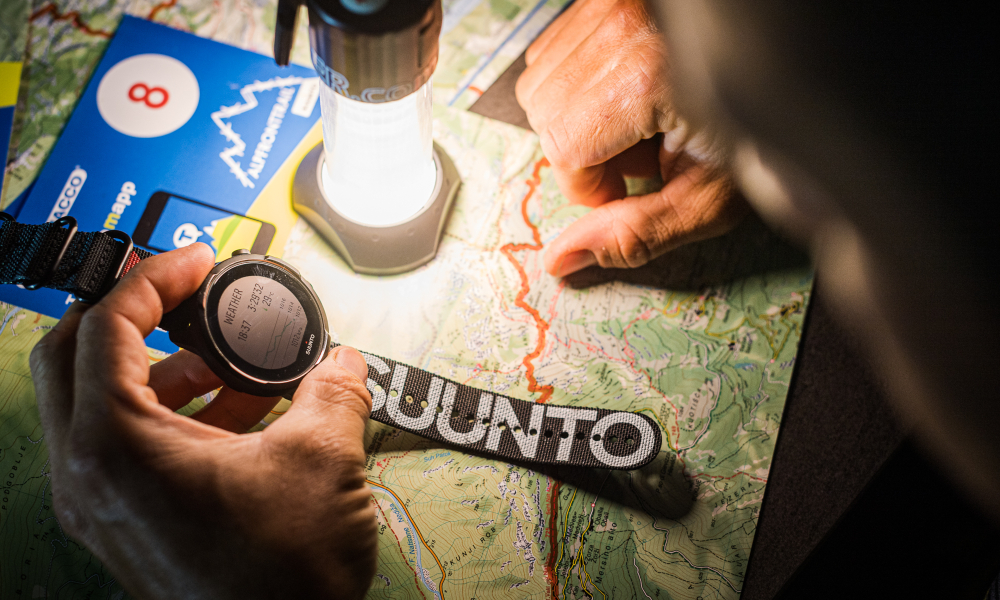 © wisthaler.com
Day seven
"At the beginning of WW1 at the alpine front it was not really a war as soldiers on either side often knew one other and were working colleagues, friends or relatives," says German trail runner and fil maker Philipp Reiter. "They shot into the water or in the air not to hurt each other. The command had to exchange the soldiers and bring young men from other regions to make them shoot the other side."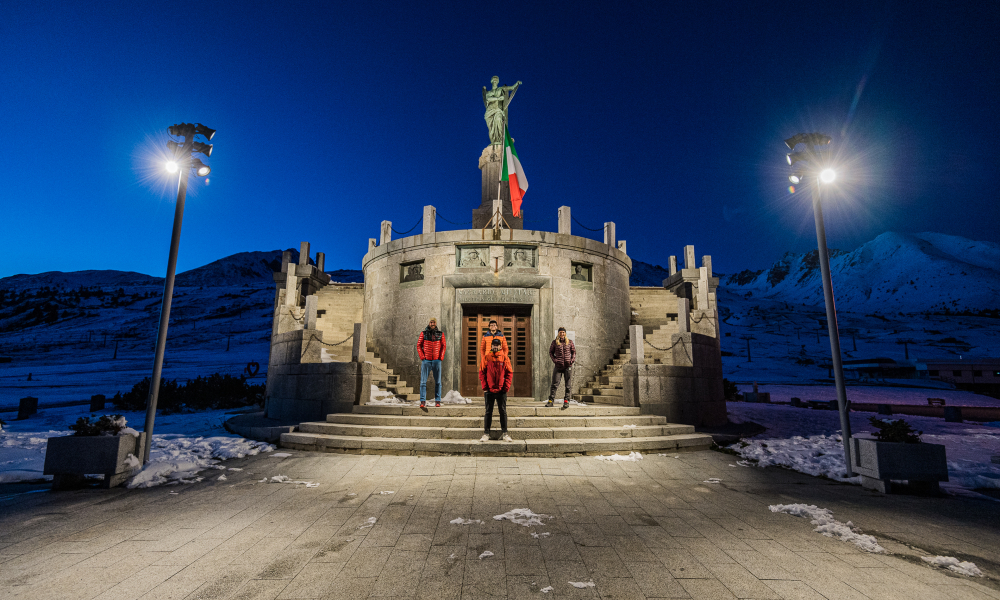 © wisthaler.com
Day eight
"We have to be thankful with what we have now!" says Jakob. "We complain too much – particularly about irrelevant things! We have to try to stay positive and help one another."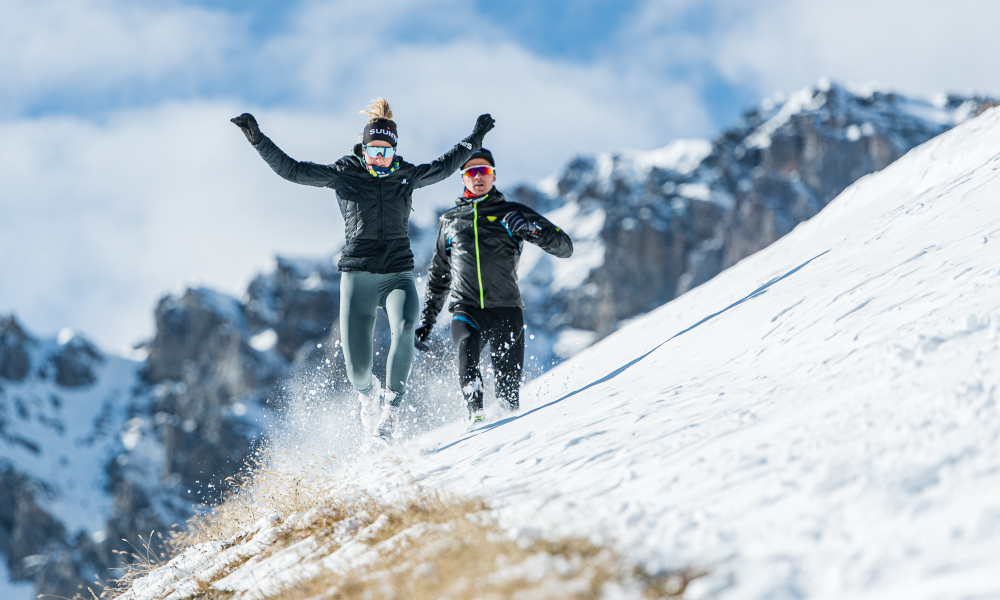 © wisthaler.com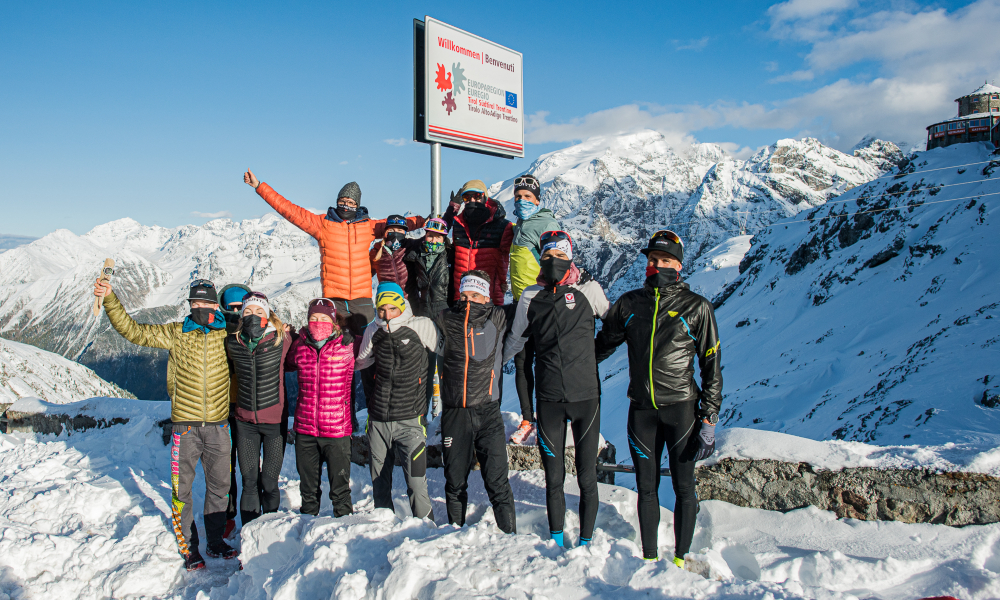 © wisthaler.com
To find out more about the AlpsFrontTrail relay, visit: www.alpsfronttrail.com
Lead images:
© wisthaler.com
© Philipp Reiter