If you need a document notarized in Vilnius, Lithuania, you could ask Gediminas Grinius – provided you're also working for NATO. That's the world-champion ultra runner's day job, cleverly snuck in between his 20k and 40k training runs. How did this father of two find time to train for and compete the world's top ultra-marathons, claiming the world title in 2016? It wasn't easy – but he managed. Read below to learn more.
Let's start simple, Gediminas – why'd you win?
Easy – I don't take defeat well. I wasn't happy with my second place finish in 2015 – I was so close to first, but I made a mistake in the Grand Raid Reunion. I wanted to come back and do better. I also got a little bit of a nudge from Red Bull – but not in the normal way. I went for a little workout with them, but in the end, they weren't keen on taking me on as an athlete. Those two things gave me something to prove.
How long have you been running?
I started in 2005 after my mission in Iraq. I didn't do my first Ultra until 2009 tho. It's been a very moderate progression over the years, but losing so closely last year really inspired me to train better and smarter.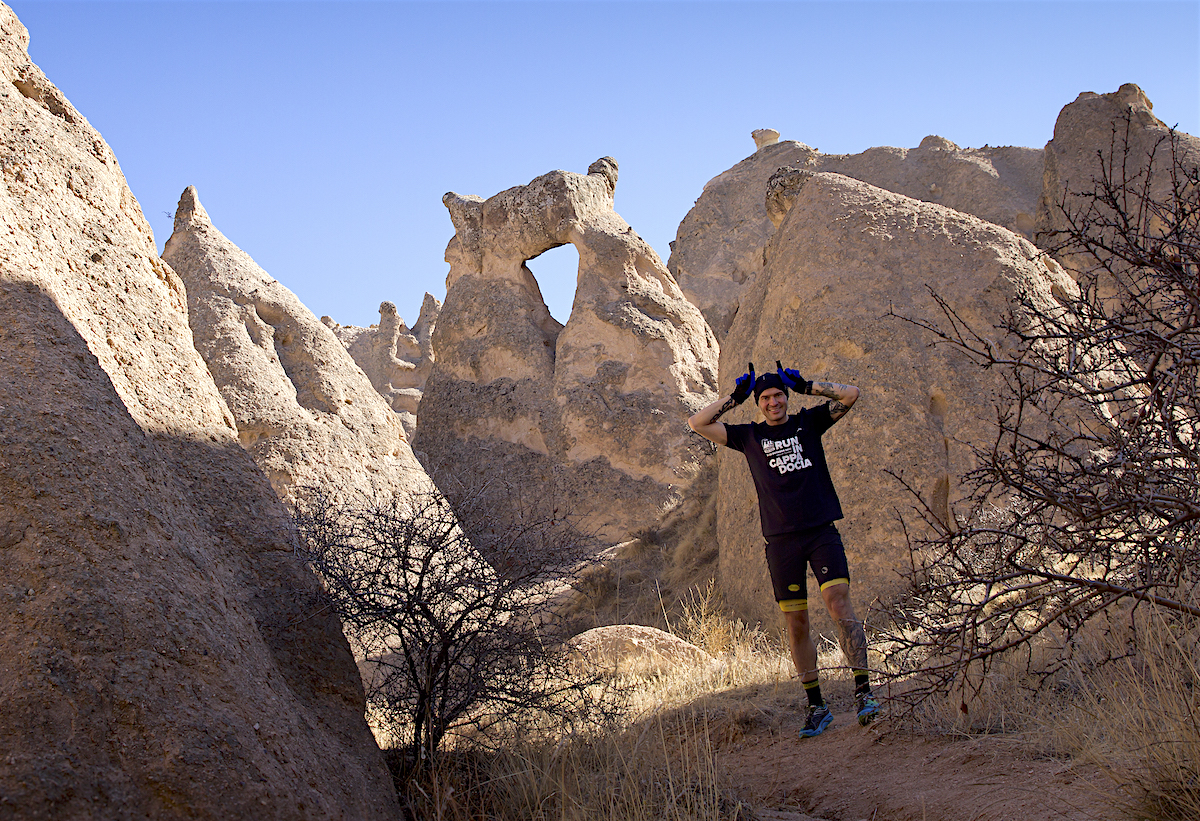 Gediminas Grinius was crowned the champion of Ultra Trail World Tour in 2016
Tell us about 2016:
I kicked off with a 3rd in Hong Kong, and quickly followed with a 2nd in Gran Canaria, a 2nd in Lavaredo, and a second in UTMB. There were ten races on the tour, but only Sange Sherpa ran 6 (and never finished in the top 10) and two other runners did five. Four races with a podium finish was good enough to lock up the title!
What was your training strategy?
Quality over quantity. I tried to run from 100 to 150 km a week, depending on the block of training and periodization. In general, I am trying to run 5–6 times a week, between 20–40 km a week, including HIIT, intervals, back to backs, stuff like that. There are difference skills I am trying to develop. I needed more speed in UTMB so I am adding in more speed work, for example. But as I approach a race, I do more long runs and back-to-backs.
What's a back-to-back?
I go for a long run late in the evening, then have a short recovery time – basically going to bed on an empty stomach, then waking up and running again. Generally I'll try to do between 25 to 30km both of those days, and have a negative split – faster on the second day.
Who do you hate to see next to you on the start line?
I like the competitors in the field, and I like the challenge. No runners which I hate.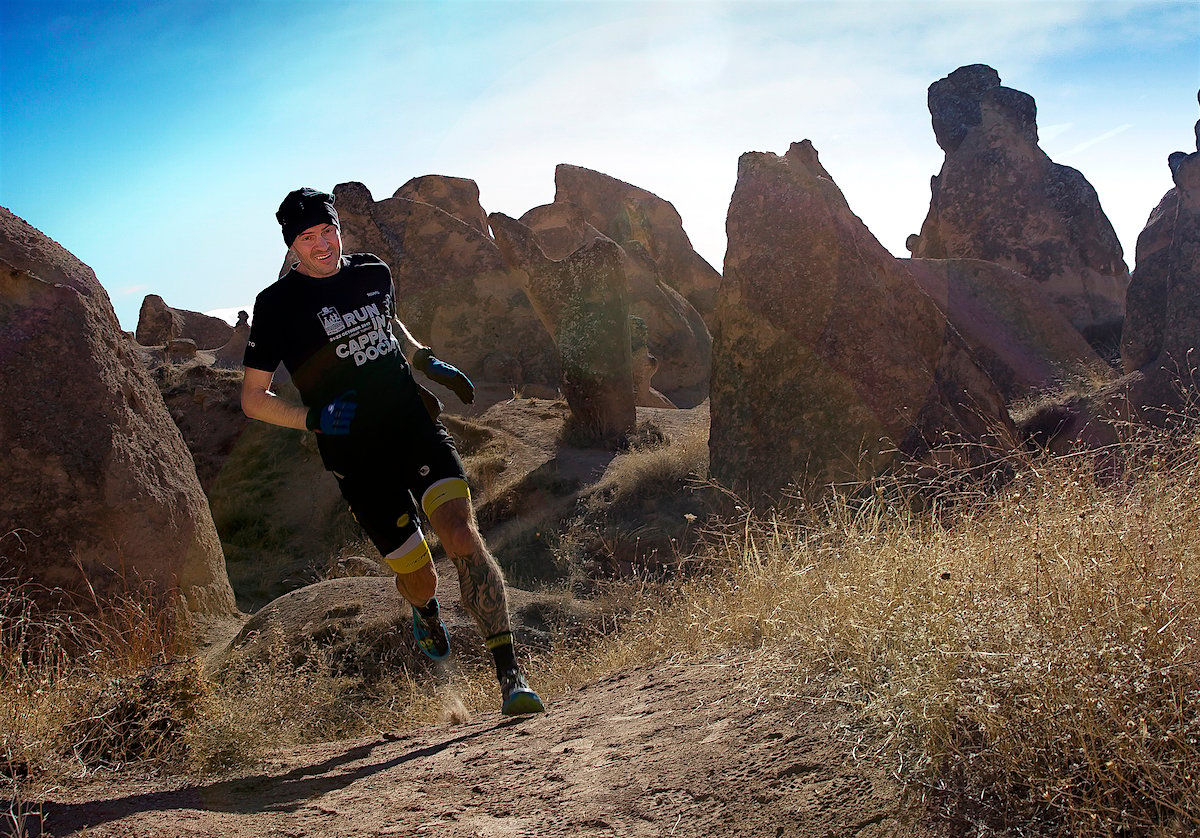 Gediminas training in Cappadocia, Turkey in December 2016.
Where do you like to line up?
I do well in the longer races. I think my strength is in my mind – up to 100km, your physical state is a big factor, after that, many things come in to play. Even in our ordinary life, we have a lot of stress factors. We can cope with them in our ordinary life, and when you do back-to-back runs, you give your mind understanding of how to deal with stress while running – this is how training of mind goes.
What's the plan for 2017?
Honestly? I had a very intense last three years, and right now I feel a little exhausted. The plan for 2017 is to run a bunch of races I didn't run before because of the point counting system – spend more time with family, and run the races. The first will be Tarawera Ultramarathon in New Zealand, Madeira Island Ultra Trail in Portugal, and then I want to do the Cappadocia Ultra Trail in Turkey.
And beyond?
I've got my eye on a FKT – running around Lake Tahoe in Northern California in 2018. Then in 2019, I'm going for a combined record time on the Ultra Trail Grand Slam.
Big goals. Any changes in your training plan?
Yeah. I think I'm getting a coach.

Images by Salomon Cappadocia Ultra-Trail
READ MORE