"The appeal of freediving is how different it is to any other sport. The fact we're completely immersed in liquid; a single breath, the weightlessness, the absence of sounds, the dullness of the colors... everything is subtracted," says freediver William Trubridge.
"It's a completely different experience to life in the air element. When I'm diving it feels like I'm being accepted into the ocean."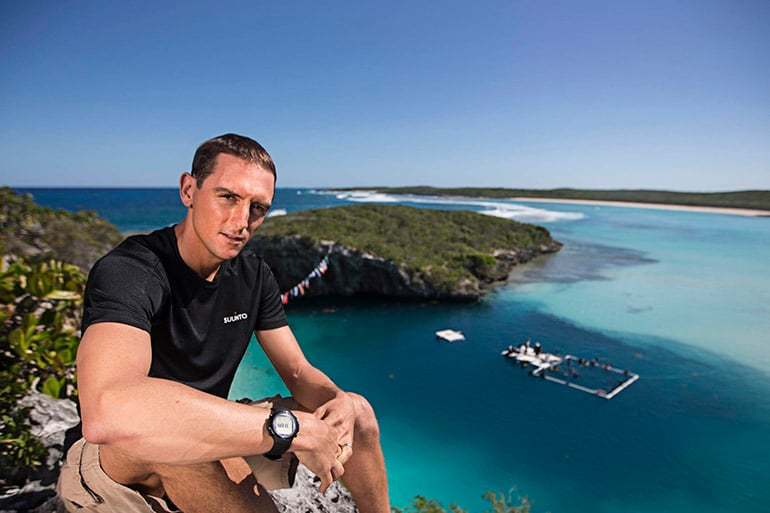 Trubridge, 35, is a multiple record-breaking freediver who has a natural affinity with the depths of the ocean. He is the first person to dive to 100 m without assistance.
The ocean and its depths are as much William Trubridge's home as his life on land.
Born in Britain, the first few years of his life were a nomadic existence sailing around the world on his parents' yacht before the family settled in New Zealand. He learnt to swim at the age of 18 months, and was freediving to 15 m by the age of eight, competing with his older brother to see who could bring back a stone from the deepest depth. But it was not until he was 22 that he discovered freediving was a sport. Since then, Trubridge has broken numerous freediving records, including in 2010 becoming the first person to break the hectometer; diving to 100 m without assistance.
His immersion in the aquatic world has made protecting the ocean a lifelong passion for Trubridge. In 2015, he launched the Plastic Challenge, a global campaign to raise awareness about the problem of seaborne plastic pollution. The campaign motivated people all over the world to clean up their local beaches and waterways. Trubridge is also a vocal ambassador of a NABU International campaign to save the critically endangered Maui and Hector dolphins.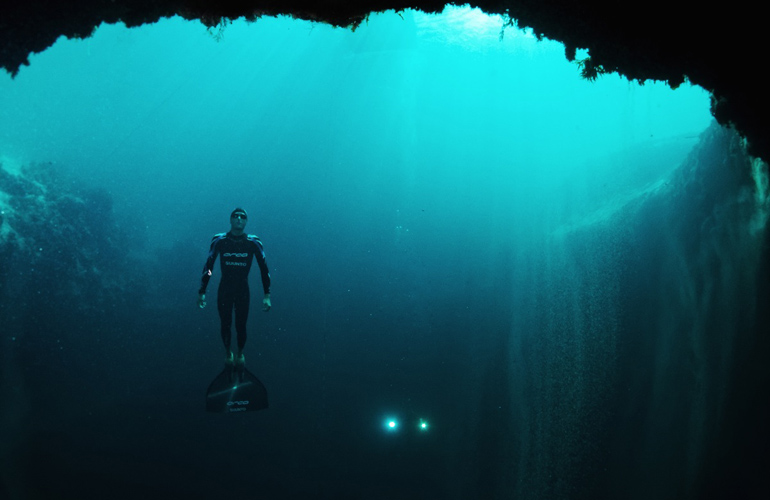 For much of the year he is based in the Bahamas, where he trains at Dean's Blue Hole, It is also the location of Suunto Vertical Blue, one of the largest freediving events in the world, which Trubridge organizes.
Although considered the world's best 'no-fins' freediver, Trubridge is also a multiple record holder in 'Free Immersion', where divers descend pulling on a rope. In 2011 and 2012 he received the World's Absolute Freediving Award (WAFA), which ranked him as the world's top freediver.
RECORDS:
Constant Weight No Fins (CNF): 101m
Free Immersion (FIM): 121m
Check more at www.aidainternational.org/competitive/worlds-records
Watch Face to Face with Will Trubridge, #SuuntoAdventure Video Series Episode 4