Learn how this pro photographer uses his Suunto 9 Peak to get the best shots.
All photographers have been there: you're heading up into the mountains to capture that long sought after moody landscape, but arrive just as the light gets that touch too low or too bright. It can be so frustrating, right?

Pro adventure photographer Maximilian Gierl knows the feeling well. He says that's why it's so exhilarating to finally capture the perfect shot. It takes patience, time, often disappointment, which makes it that much sweeter when he nails it.

Take for example the shot below of him jumping on a trail in Chamonix with Mont Blanc in the background. He had it in mind for years, but the conditions never played ball when he visited. And then finally he got the sweet taste of success.

"This is a shot when everything just aligned," Maximilian says. "I love being in Chamonix in autumn - the clouds, lakes and forest are so special. When we got to Chamonix, I saw I could finally get this mood I had been searching for for years. I ran up 1400 m as quickly as I could to get it."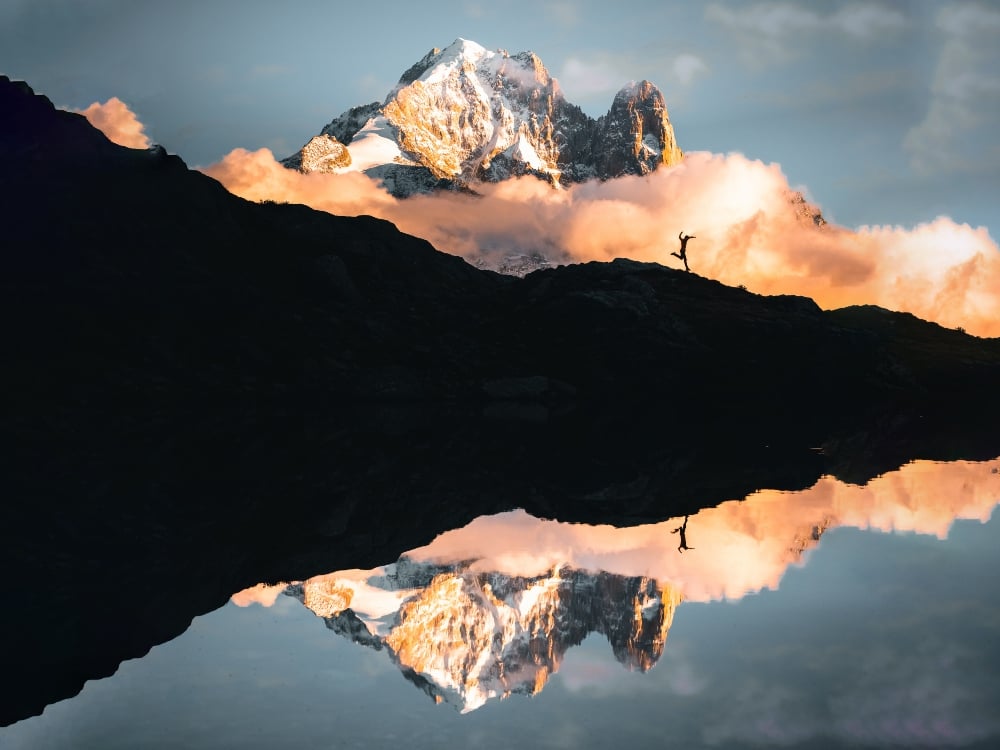 Climbing 4000ers and mastering timing
From Germany and living in Switzerland, Maximilian has recently finished an alpinism challenge he began in 2015: climbing all 48 of the alpine nation's 4000 m mountains while documenting the adventure. "It's pretty good for someone who didn't grow up with mountaineering," he says. "I started mountaineering in 2015 and climbed most of them in the last two years."

For Maximilian, the best outdoor shots are moody with a mix of cloud and light. "I love to shoot landscape scenes you can't shoot one day later again," he says. "It's a challenge and hard to plan. If it happens and you nail the shot, it's super crazy."

With timing being everything, Maximilian uses his Suunto 9 Peak to manage his photography adventures.His watch helps him get to his shot locations on time for the best light conditions. Here are four ways his Suunto helps him nail epic shots.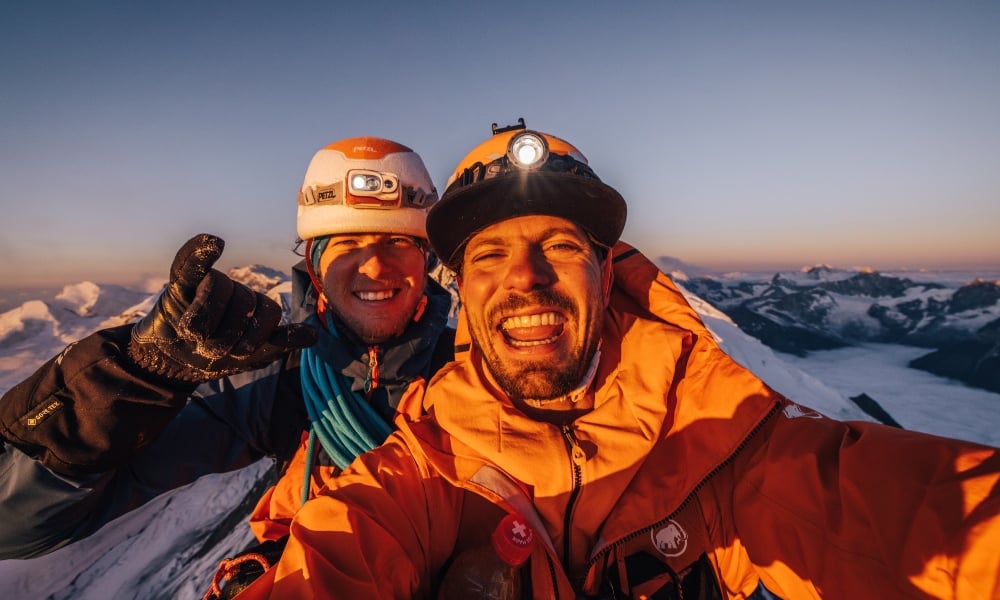 Navigate in the dark
The last of Switzerland's 4000 m giants Maximilian climbed was Lenzspitze (4294 m), which is famous for its imposing north flank - a 50-55-degree ice wall. Maximilian and his climbing partner followed a route on their Suunto watches to climb the face and reached the summit before sunrise.
"When going to shoot in new places, I plan the route in Komoot and transfer it to my Suunto," Maximilian says." This is especially helpful when I'm ascending in the morning when it's still dark out. Then I use the navigation and it's super helpful and easy and means I get there on time."
Read more: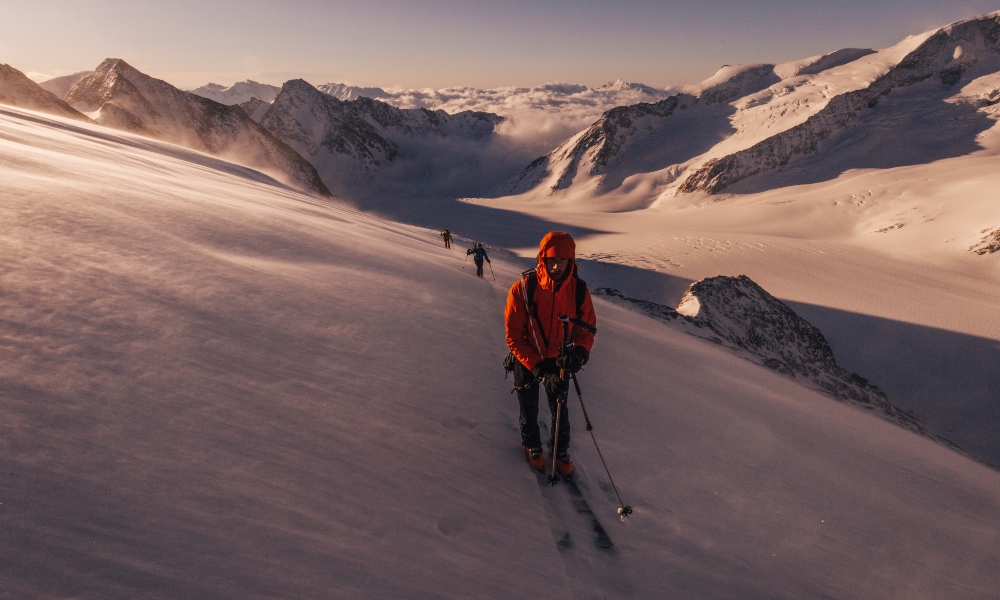 Set sunrise and sunset alarms
Maximilian uses his watch to make sure he's on location for the golden hour (the last hour before sunset and the first hour after sunrise) and the blue hour (one hour before sunrise and one hour after sunset), when the light is best for photography. His watch also shows him how long the blue hour, his favorite time for photography, will last.
Maximilian sets sunrise and sunset alarms to help with time management so he's in the right location at just the right time. "Knowing the time of sunrise at my location helps me to get as much sleep as possible while still being on time at the planned spot," he says. "I time the alarm 10-15 minutes before I need to go."
The sunrise/sunset alarms in Suunto 9 watches are adaptive alarms based on your location. Instead of setting a fixed time, you can set the alarm for how much in advance you want to be alerted before the actual sunrise or sunset.
Read more: how to set sunrise and sunset alarms.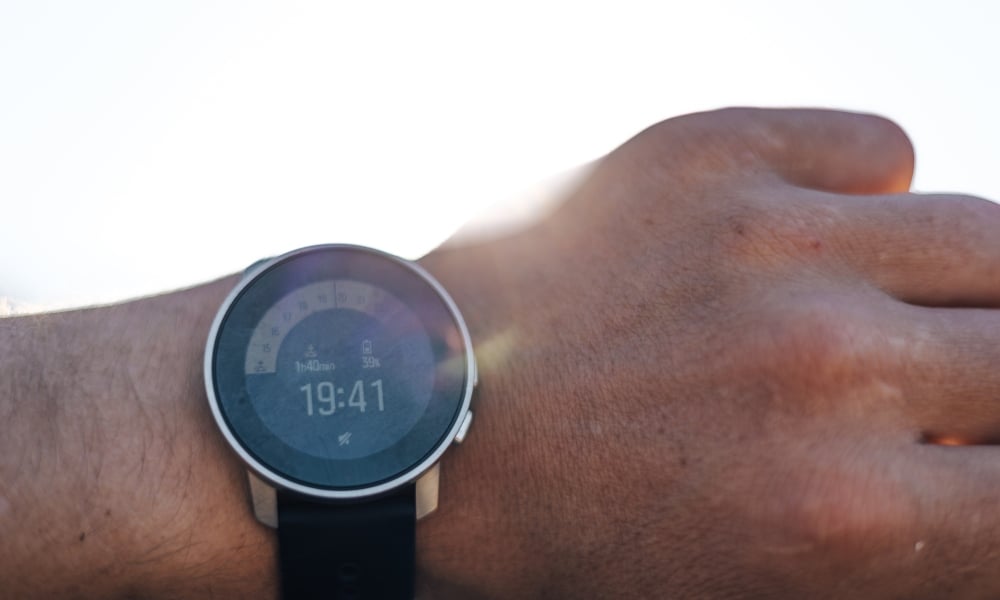 Get key info at a glance with Suunto's Outdoor watch face
The Outdoor watch face for the Suunto 9 Peak, Baro, 9, 5 and 3 watches allows users to track conditions and daylight hours with just a quick glance. No need to press buttons or scroll – the essential info is presented on the main screen. Maximilian uses it to help him stay on time and to determine when is the best moment for a shoot.
"Just a quick look on my watch tells me all the important information like the current altitude, moon phase and time until sunrise or sunset"
The watch face features a sun gauge that displays the number of night and daylight hours before sunrise and sunset. Tap the screen once, and the watch face displays the number of hours until sunset or sunrise, plus the battery life remaining, or the moon phase, which is helpful because on a full moon night you know you'll have extra light to stay out a little longer.
Read more about the Outdoor watch face here.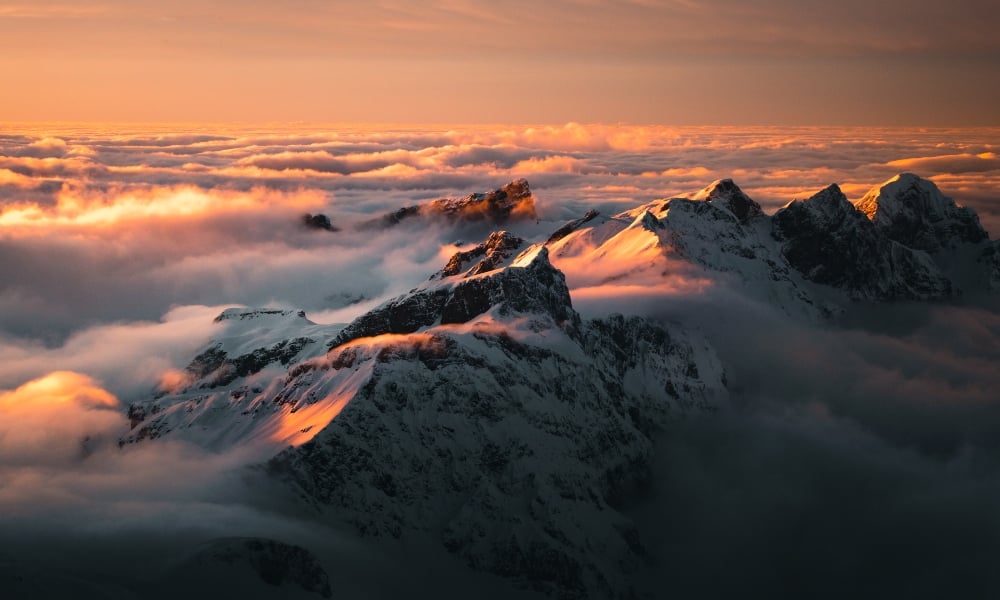 Following the moon phases
Maximilian uses the Outdoor watch face to track the moon phases on his watch so he knows when is a good night and time to shoot the night sky. "It tells me when the night sky will be at its darkest," he says. "I can then plan when to shoot the Milky Way."
Read more about tracking moon phases here.
All images: © Maximilian Gierl Photography