Ski mountaineer Greg Hill put his Suunto Spartan Ultra to the ultimate single-charge test: ten days in the Canadian outback.
It's no secret that for years I have been addicted to recording my adventures. It started out in the pre-tech era with my first ski traverse in 2001. A 5-day loop through the mountains where we skinned and skied our way around the Hurley Horseshoe traverse. Afterwards, I remember taking a pencil and reliving our traverse by drawing in our up and downs, our summits and creek crossings.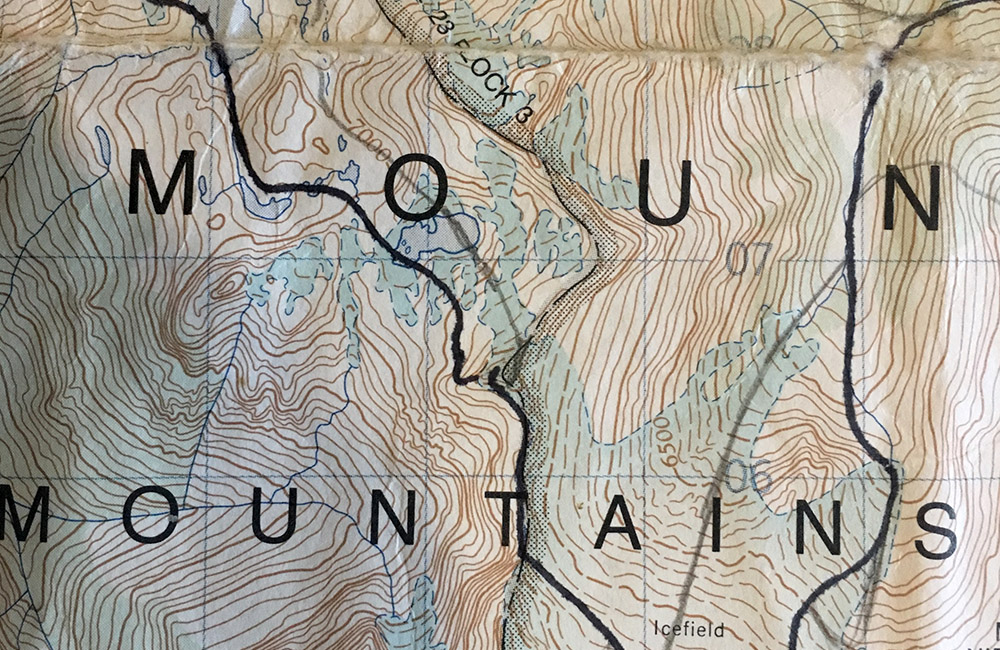 The habit grew on me. It got to the point where I had maps tacked up on my walls with lines drawn all over them. My documentation led me to go to where there were no lines and I would explore all day and return to fill in the blanks.
When Suunto came out with the Ambit my addiction evolved. All of the sudden my pencil lines on flat maps became 3D lines laid over satellite images. I could go on a wild excursion, come home and place a line onto mountaintops and down steep ski descents. My adventures became more interactive and 'lived' online. Since then I have always imported all my lines, from Norway to Pakistan to remote Canadian mountaintops – and now I can see all my efforts overlaying the world. It's truly amazing.
Since that first ski traverse in 2001, I have done 10 multi-day traverses – up to 21 days long – but my last was in 2009.
This year as we prepared for a 10-day trip I wondered: would I be able to use my watch to log every day? We hoped to be completely self-sufficient – every gram added to the 20+ kilos of weight on our backs. I would not bring anything extra. Which meant that I did not want to bring a solar charger or battery pack for my Suunto Spartan Ultra.
Of course, I wanted to have this entire expedition logged – but would the watch really last long enough?  With a few tweaks to settings, I could theoretically give the watch enough battery for 65 hours of skinning and shredding. Well… maybe not shredding, since our bags did weight a lot.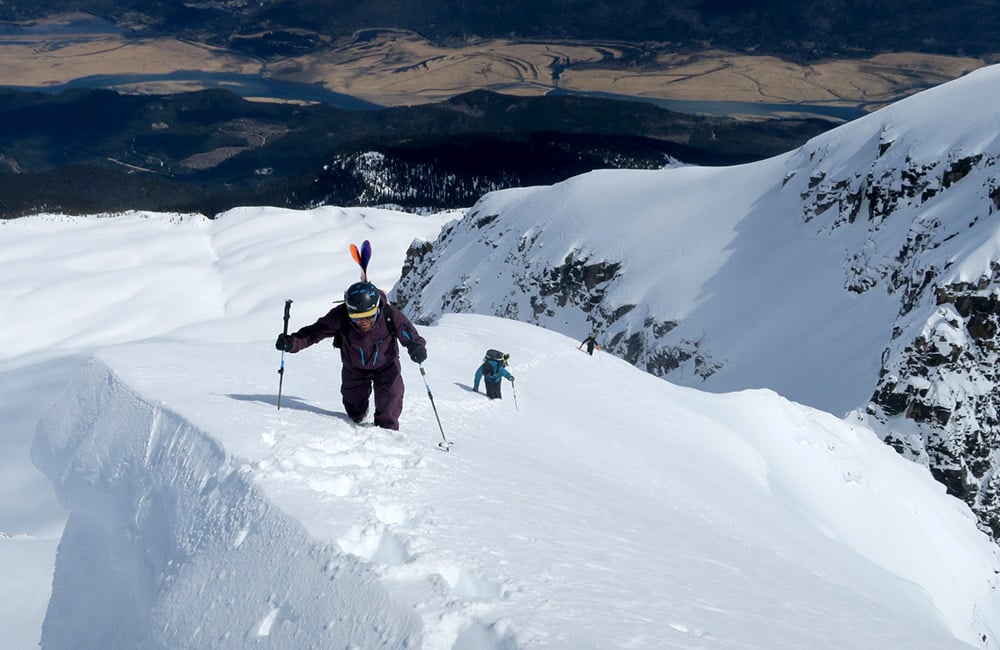 We started the trip on April 16th and hitchhiked our way to the start. I woke up sick, with low energy, but the wheels were in motion and I felt like I could not let the team down.
The Monashee traverse is a ski tour through the rugged Columbia mountains that sit to the west of Revelstoke. Once you get it, there are no ski lifts, no towns – just one cabin and a 100 km of skiing from South to North. It is not particularly remote, but it is challenging. With mountains peaking around 3000m, huge granite walls and heavily glaciated terrain, success was never guaranteed.
For the first four days the weather was stormy, and the avalanche hazard went really high. This was the most challenging terrain to negotiate but as luck would have it our bigger descents, and more committing ascents, had already slid – the only reason we were able to move through this complex terrain.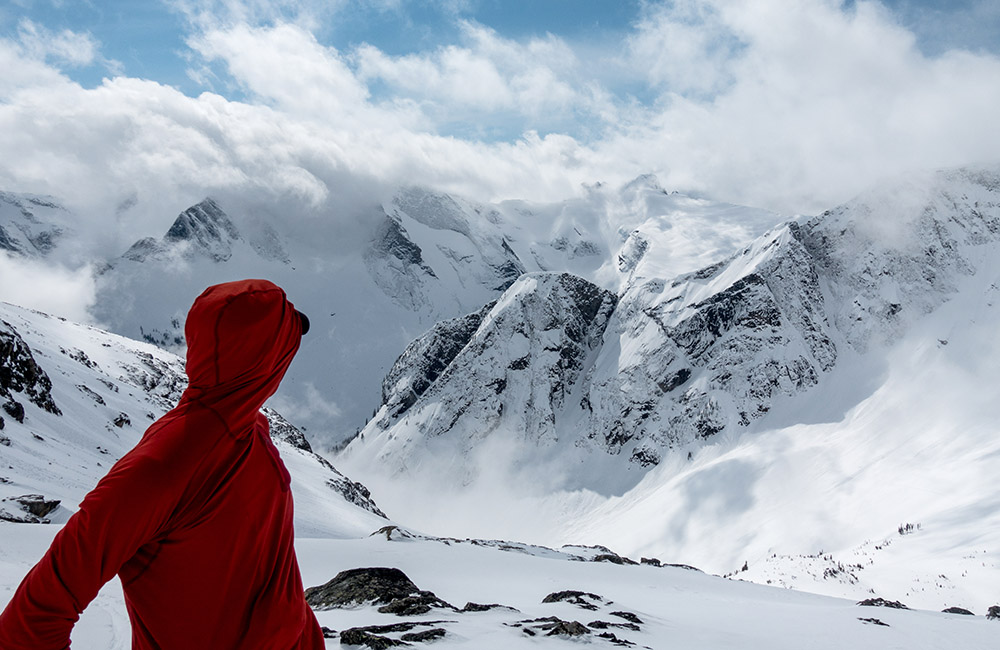 Ski traverses have a simplicity to them that is very rewarding. Each day the challenges are simple, eat, travel through complex unknown terrain, stay safe, eat, drop the big bags and ski a little, find a great place to camp, eat, sleep and repeat. Daily new views are seen and appreciated.
We fell into a routine and moved endlessly north. Most of our challenges were weather based and we persevered forwards. On the day of our lowest morale, we also experienced our best sunset and northern lights, which rejuvenated our excitement and desire to dig deep and push forward.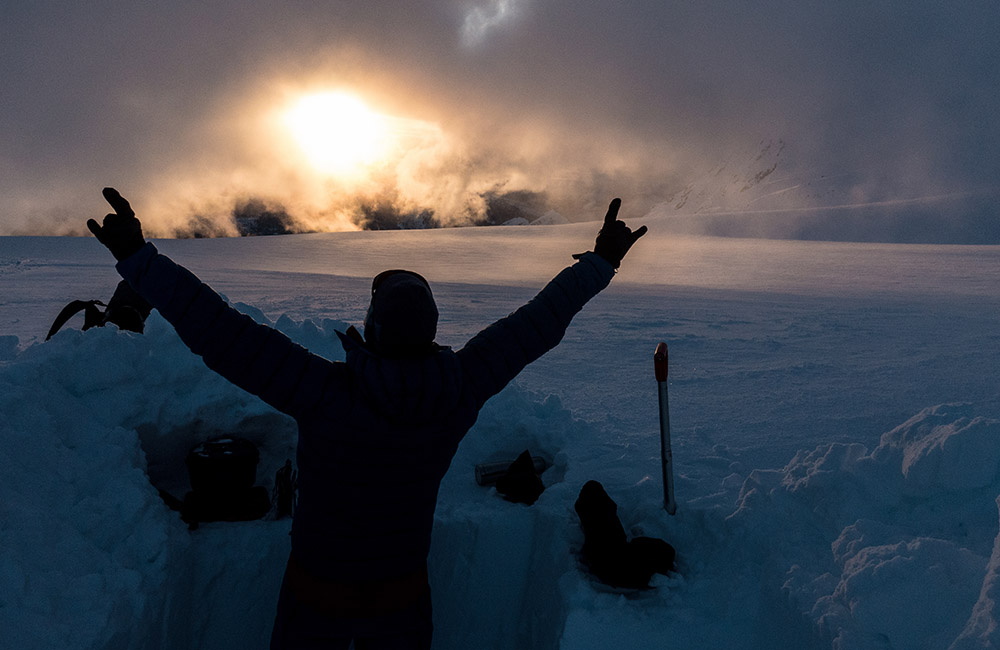 7 days in and my watch was still recording each day. But with 3 days to go and 30% battery power I wondered – would it last?
Finally, the weather got better and we managed a couple of great ski lines. Chris Rubens got a great line in the alpenglow on Mt Mulvahill.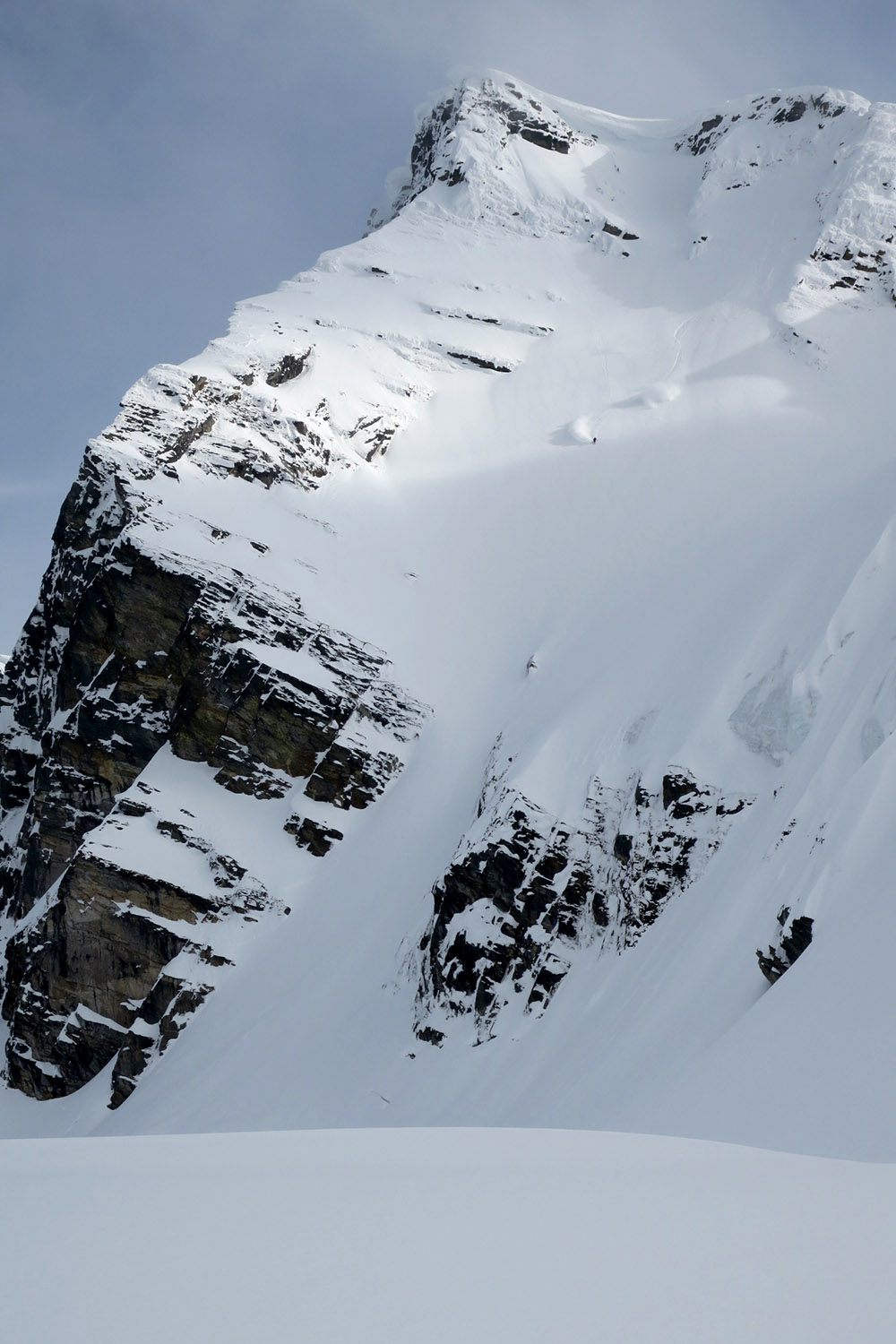 10 days of touring finally had us boot packing up Mt Begbie, Revelstoke's signature mountain. The watch was still going and we were all exhausted and excited to be finishing off with this summit.
All-in-all we ski toured 100km, including 10,000m of ups and downs, and over 68 hours of logged lines. The watch made it through. Was it all worth it? I think Chris's last turns answer that question. 
All images © Greg Hill and Chris Rubens