In some rare cases, the battery charge level in a Suunto 7 device might get so low that the device has a blank screen, seems to be completely drained (or "dead") and it appears it is not charging.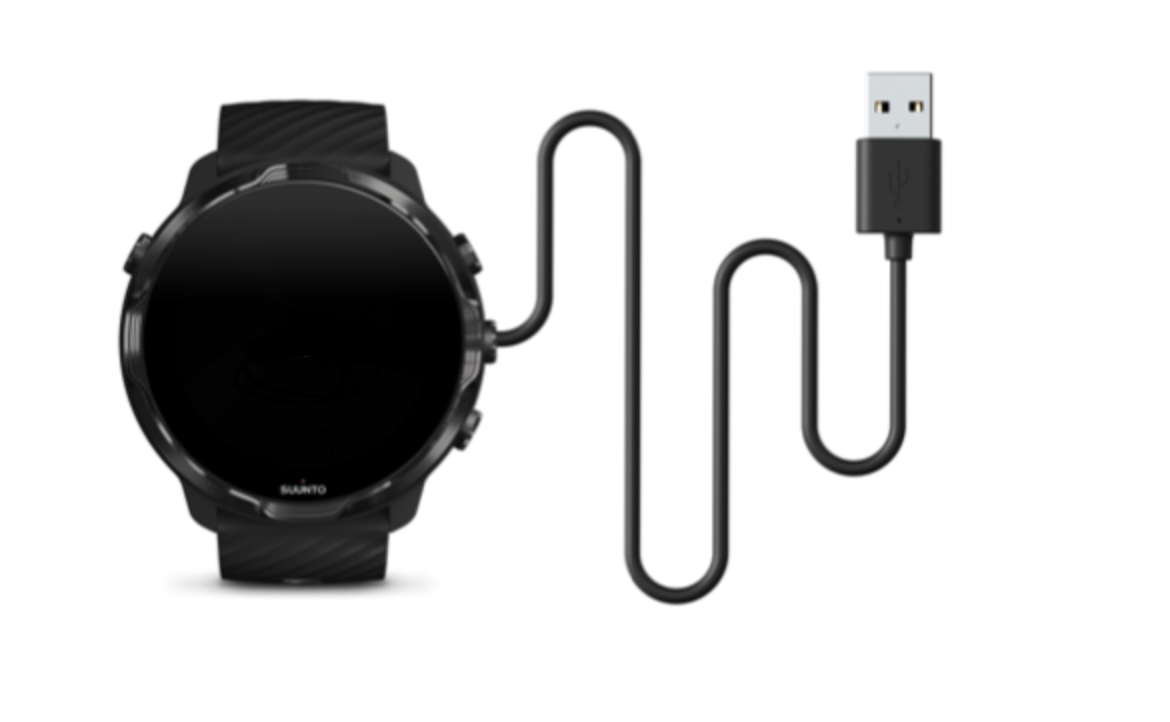 If that seems to be the case, we recommend you to try the following: 
Connect your watch to a wall charger that is able to deliver current with an amperage higher than 1A. Leave the device in the charger for up to 60 min. 
The amperage of any charger can be checked on the charger itself. Standard chargers that come with iPhones and older Android phones carry 1 amp (1A) of current. There are also new fast chargers that can deliver up to 2 amps (2A) of current.
READ MORE: