Altitude navigation
If you are navigating a route that has altitude information, you can also navigate based on ascent and descent using the altitude profile display. While in the main navigation display (where you see your route), swipe left or press the middle button to switch to the altitude profile display.
The altitude profile display shows you the following information:
top: your current altitude
center: altitude profile showing your current position
bottom: remaining ascent or descent (tap screen to change views)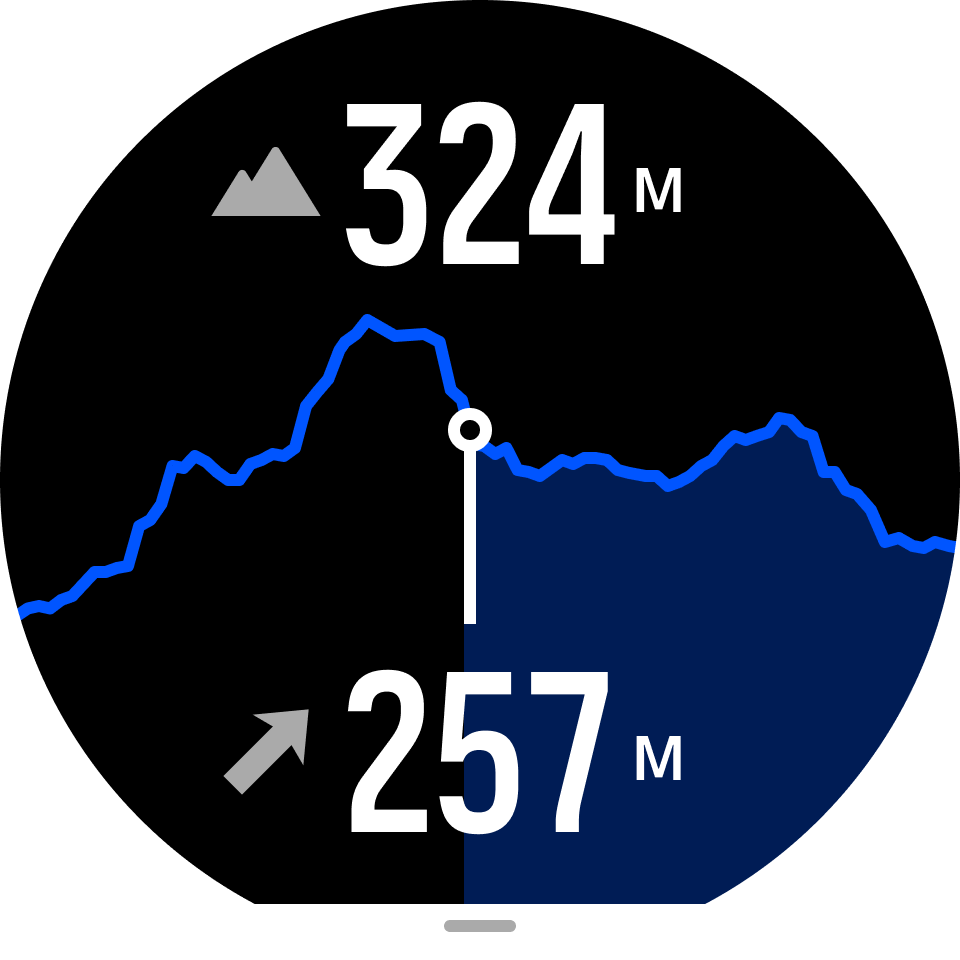 If you stray too far off from the route while using altitude navigation, your watch will give you an Off route message in the altitude profile display. If you see this message, scroll to the route navigation display to get back on track before continuing with altitude navigation.