Autopause
Autopause pauses the recording of your exercise when your speed is less than 2 km/h (1.2 mph). When your speed increases to more than 3 km/h (1.9 mph), the recording continues automatically.
You can turn autopause on/off for each sport mode in the start exercise view in the watch before you start your exercise recording.
If autopause is on during a recording, a pop-up notifies you when the recording is paused automatically.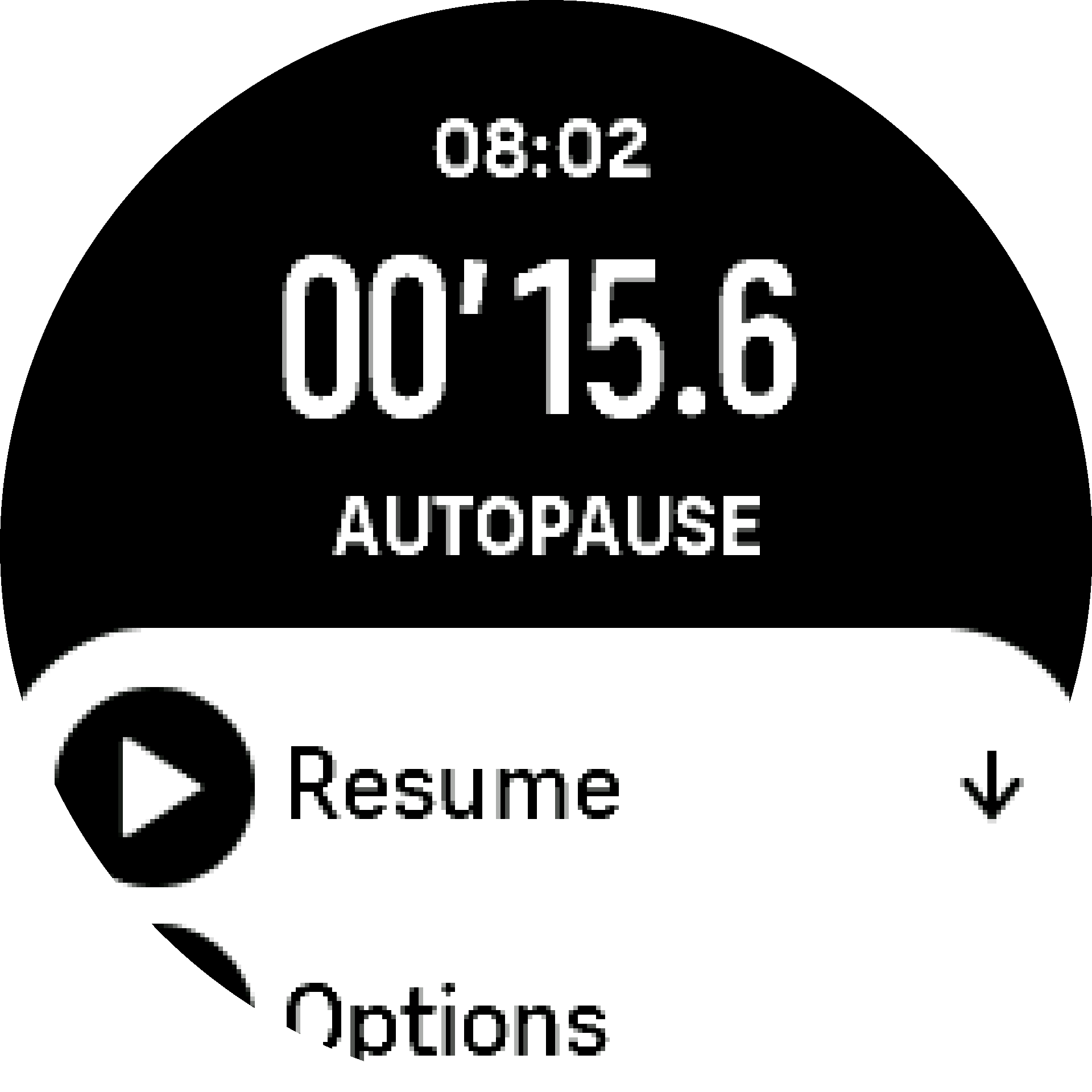 You can let the recording resume automatically when you start moving again, or manually resume from the pop-up screen by pressing the upper button.