Battery power management
Your Suunto 9 Peak Pro has a battery power management system that uses intelligent battery technology to help ensure your watch does not run out of power when you need it most.
Before you start recording an exercise (see Recording an exercise) you see an estimate of how much battery life you have left in the current battery mode.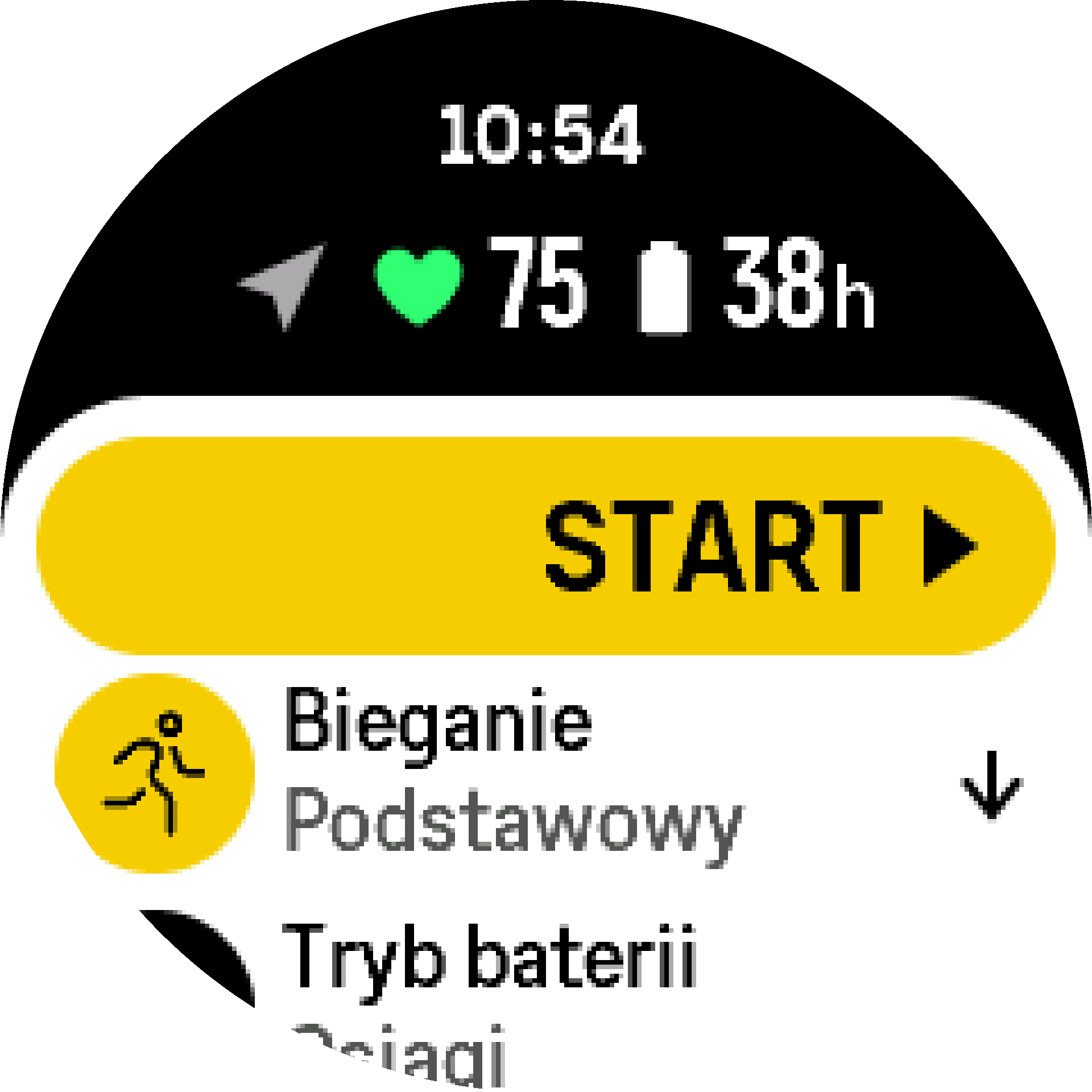 There are three predefined battery modes; Performance (default), Endurance and Tour. Changing between these modes will change the lifetime of the battery but also changes the performance of the watch.
NOTE:
By default, Tour mode disables all HR tracking (both wrist and chest).
While in the start display, scroll down and select Battery mode to change battery modes and see how each mode affects the performance of the watch.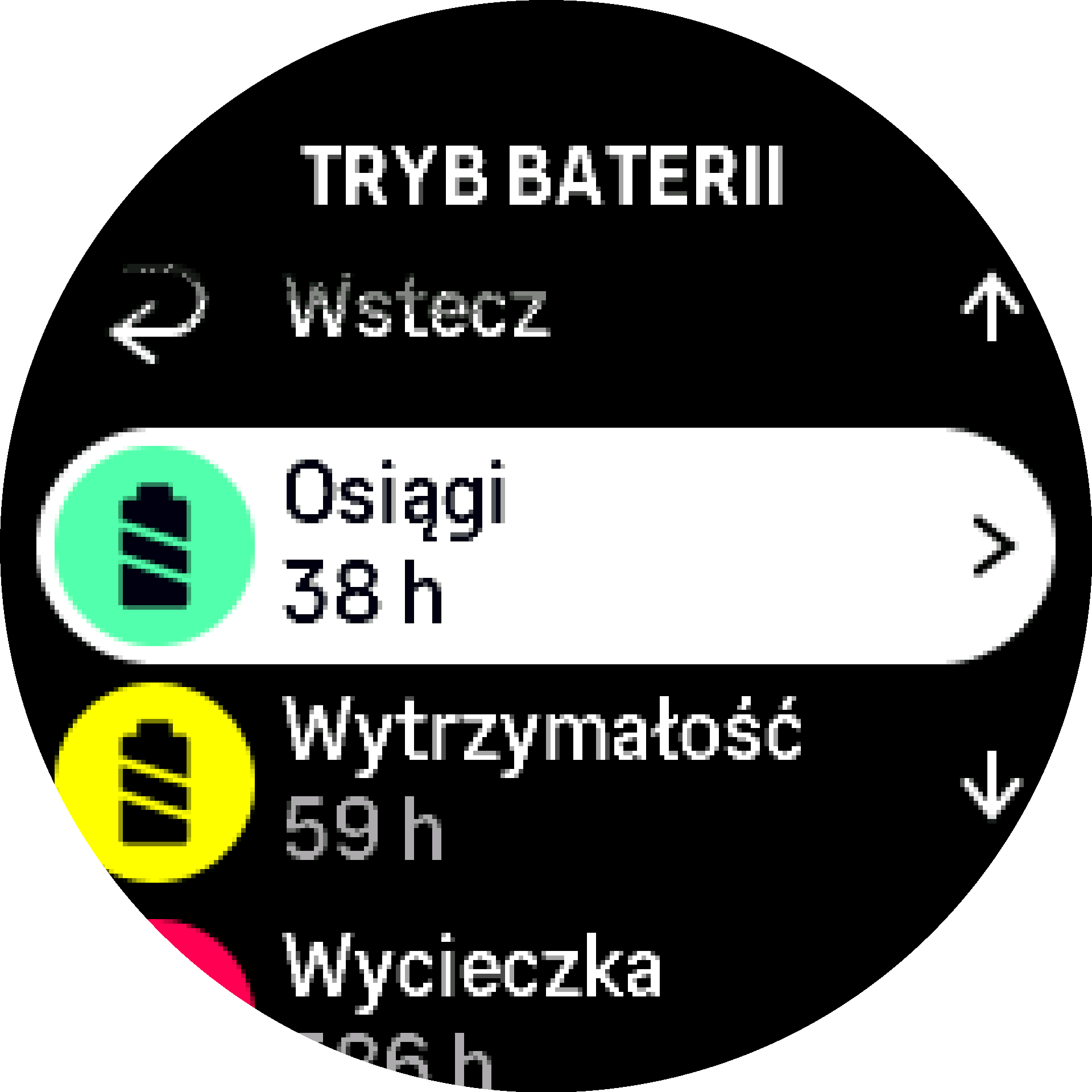 In addition to these three predefined battery modes, you can create a custom battery mode with your own desired settings. The custom mode is specific for that sport mode, making it possible to create a custom battery mode for every sport mode.
Battery notifications
In addition to the battery modes, your watch uses smart reminders to help you ensure you have enough battery life for your next adventure. Some reminders are preemptive based on, for example, your activity history. You also get notified, for example, when the watch notices you are running low on battery while recording an activity. It will automatically suggest changing to a different battery mode.
Your watch will alert you once when the battery is at 20% and again at 10%.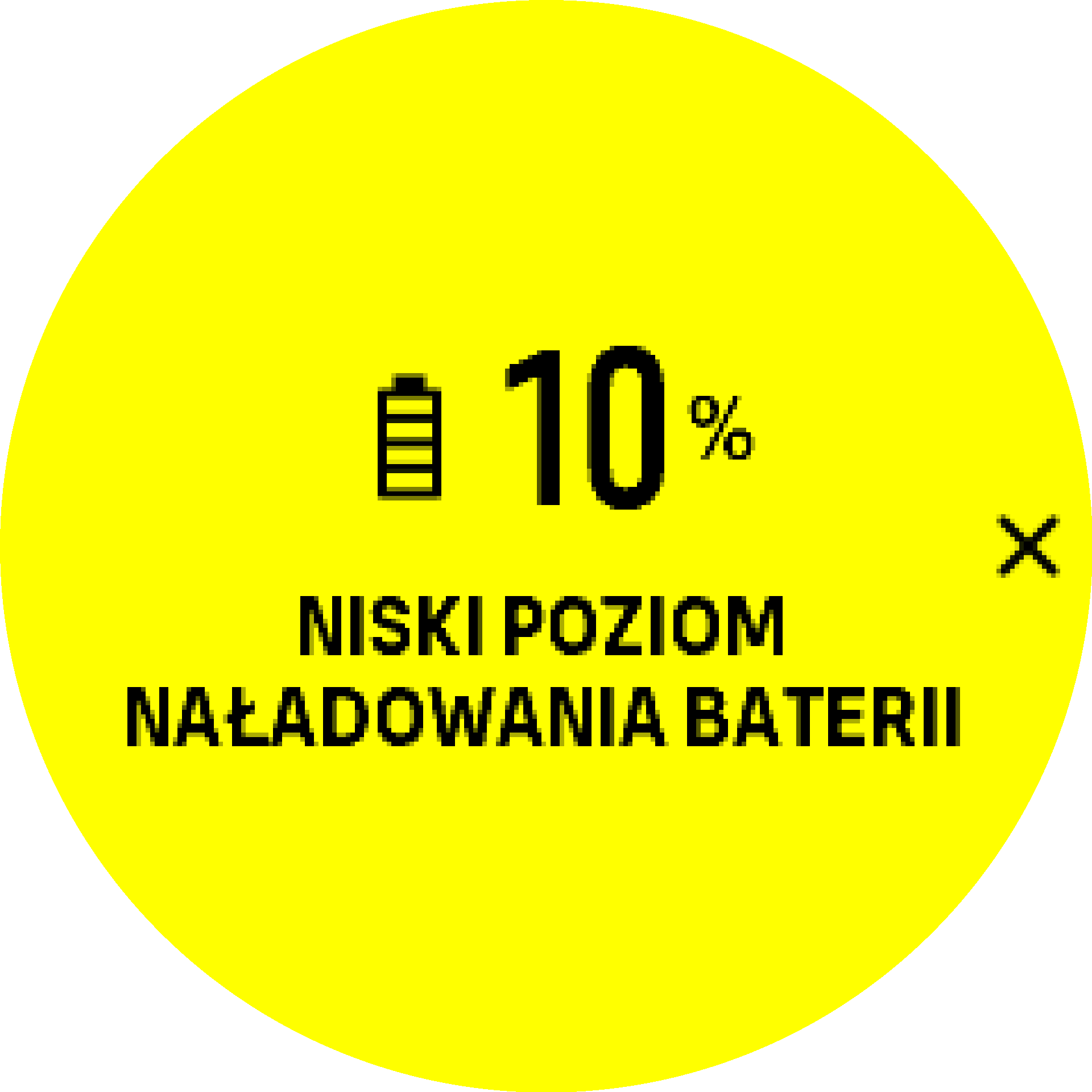 CAUTION:
Only use the provided charging cable when charging your Suunto 9 Peak Pro.