Notification and status
If you have paired your watch with Suunto app, you can get notifications of incoming calls and text messages, for example, on your watch.
When you pair your watch with the app, notifications are on by default. You can turn them off from the settings under Notifications.
NOTE:
Messages received from some apps used for communication might not be compatible with Suunto 9 Peak Pro.
When a notification arrives, a pop-up appears on the watch face.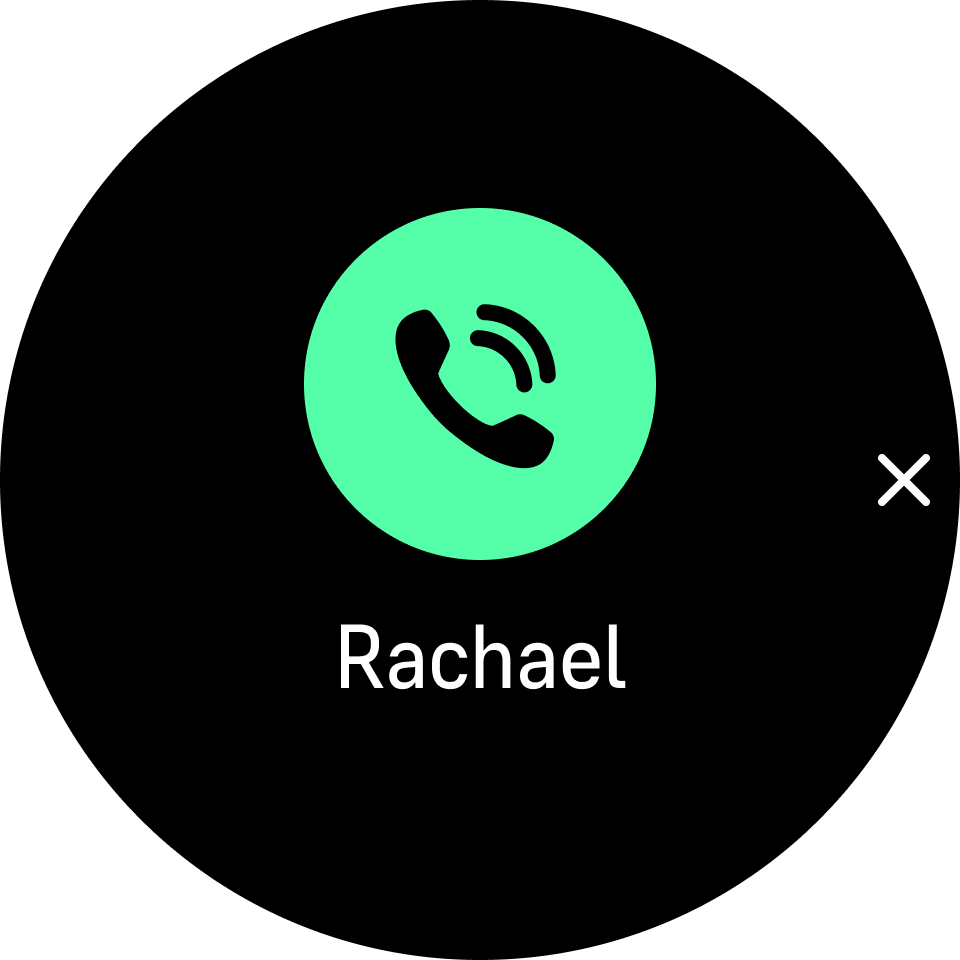 Press the middle button to remove the popup. If the message doesn't fit on the screen, press the lower button or swipe up to scroll through the full text.
Below Actions, you can interact with the notification (the available options vary depending on your phone and which of your mobile apps sent the notification).
For apps used for communications, you can use your watch to send a Quick reply. You can select and modify the predefined messages in Suunto app.
Notification history
If you have unread notifications or missed calls on your mobile device, you can view them on your watch.
From the watch face, press the middle button until you reach the notification widget and then press the lower button to scroll through the notification history.
The notification history is cleared when you check the messages on your mobile device.