Freediving is a sport that pushes the limits of human possibility. Divers descend to incredible depths of the ocean – all in a single breath.

From November 27th to December 5th, the world's top freedivers will gather in the Bahamas for one of the largest freediving competitions – the Suunto Vertical Blue.

Founded and organized by record-breaking freediver William Trubridge, the invitational competition will see 35 divers from 19 countries compete at Dean's Blue Hole in the Bahamas. Plunging to a depth of more than 200 meters, Dean's Blue Hole has a reputation for being one of the greatest freediving locations on the planet. Its deep, warm and calm waters provide freedivers with the perfect environment to attempt to break national and world records, or exceed their own personal bests.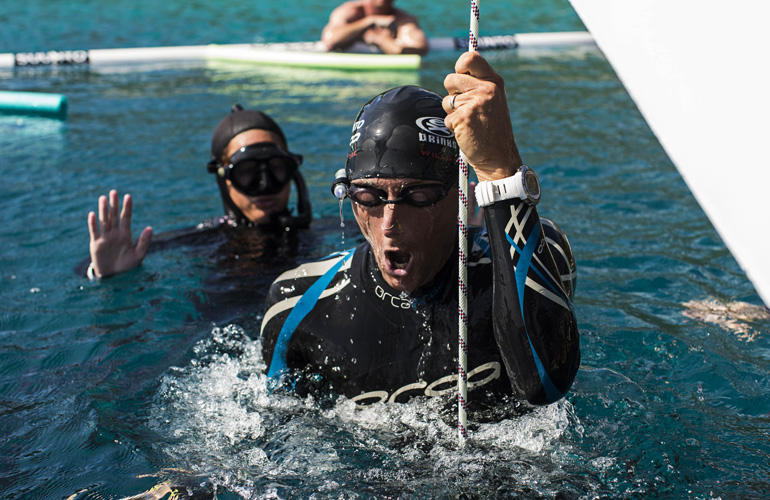 This year, Alexey Molchanov and William Trubridge will renew a rivalry that has intensified over the last couple of years. Between them they hold the current world records in the sport's most popular depth disciplines. Trubridge is looking to improve on his world record 2010 CNF dive to 101 m. "It's the purest discipline," he says.

As for the ladies, the competition between Misuzu "Mimi" Okamoto and Tomoka Fukuda will be one to watch – they were both on the Japanese national team along with Hanako Rose – who took gold at this year's World Championships in Italy.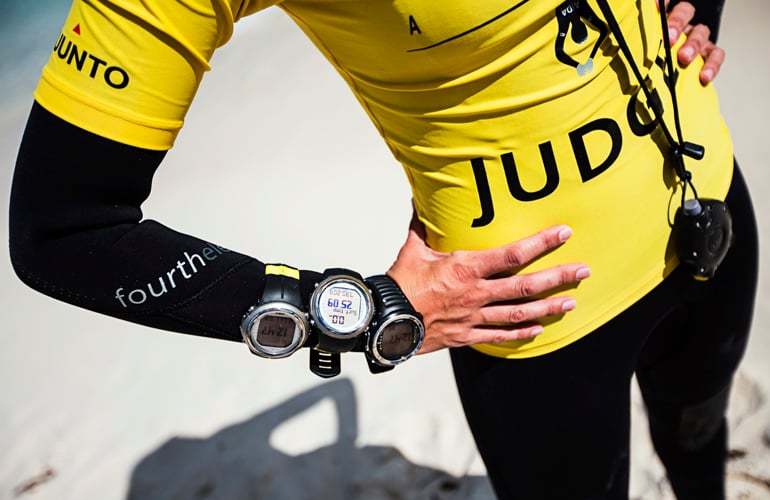 Says organizer William Trubridge: "This year's Suunto Vertical Blue promises to be another gripping event. The beauty of the event is that every athlete gets up to six attempts, so they can build up to huge performances and record attempts, or try to consolidate across all three disciplines for the overall prize. This is a recipe for nail-biting finishes and monster performances in the world's best freediving location."

Says Joan Sola, global sports and community marketing manager for Suunto: "We are pleased once again to be a partner of Suunto Vertical Blue, which brings together the world's top freedivers. Whether pushing the boundaries of human possibility or their own potential, it is an amazing festival of freediving. Suunto has
worked with William for a number of years and we are proud to support him in his many record-breaking dives."
We will be updating these pages regularly with the latest news from Dean's Blue Hole. You can also follow live on the official Vertical Blue Facebook page.