Meet Omar di Felice . When most people are coming in from the ski slopes because it's too chilly, he's just getting ready to head out – on his bike. Now he heads up North to cross Finland, Suunto's home country.
Over the last few years, Omar has pedaled through some unique, lonesome, incredible Arctic adventures – first 700km, then 1200km, then 1400km – and now, an even bigger goal: 1600km, or one thousand miles – finishing well above the Arctic Circle. He hopes to do it in just ten days, with one rest day – and make no mistake, it is not going to be easy. It's waking up early, going hard, and then doing it all again, in freezing rain and blizzards, on top of asphalt, snow, and ice. This is not your average New Year's Resolution.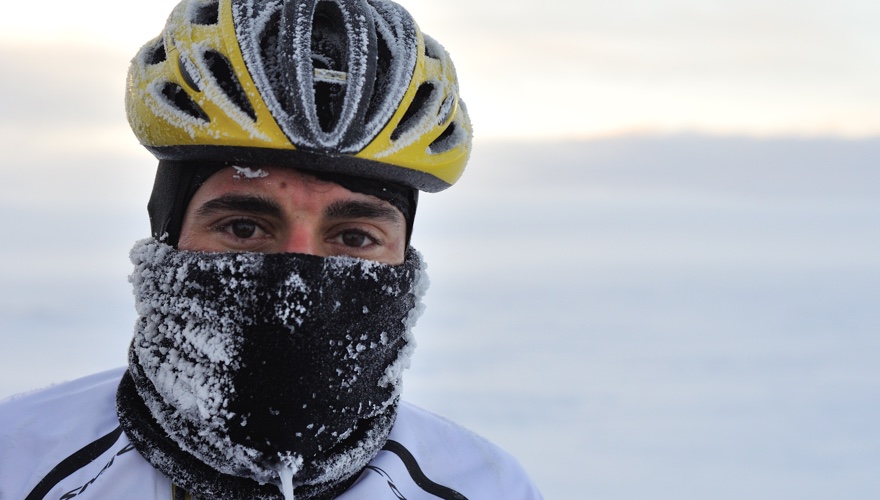 What drives him to do this? Something much warmer than temps outside: passion. Says Omar: "(Ultra)cycling for me is a job, and a real challenge against myself, but I don't forget that everything started as a game. The game of a boy who dreams to discover the world on his bike. To ride a bike in the winter is really amazing! Of course, you've to choose the right equipment and to pay attention more than during other seasons. But if you are so brave to ride in such cold conditions, you will discover a new world!"
This year's adventure has a unique route: straight north, from Helsinki, Finland, to Nordkapp, Norway. It's the first time Omar will cross a country, 100% from South to North – which suits his thirst for exploration. "I enjoy the ability to explore the world at the speed and in the manner I prefer," he says. "For example, in 2015, when I cycled from Paris to Rome (1600 km) nonstop, I passed by the Tyrrhenian Coast, through the Alps, and two countries in only 72 hours. Exploration is one of my considerations when I look for an extreme challenge."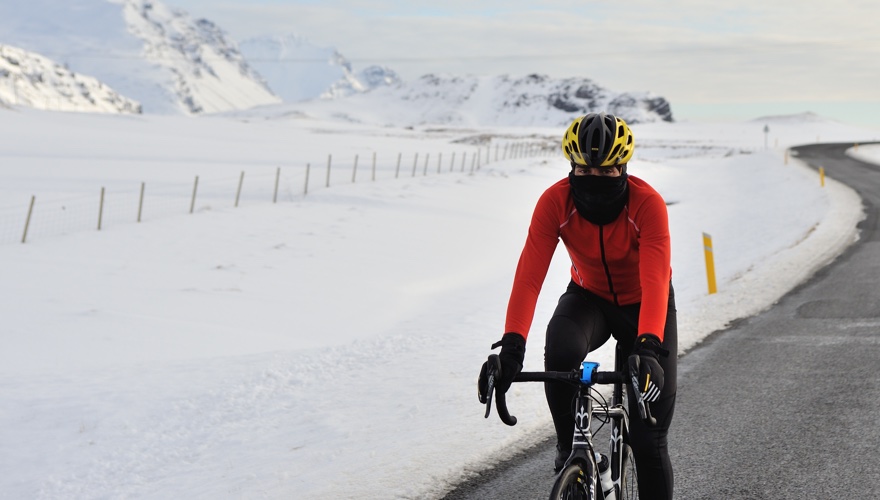 Extreme challenge indeed. So is it pure misery? Not at all. "A lot of people think that my adventures are only a suffering exercise. No! It's a pleasure and a real amazing experience to put your wheels on the ice and the snow. When you cross an Arctic country during the winter you can see something special like the Arctic night and his magic silence, beautiful colours on the sky and, if you're lucky, the Northern Lights."
His adventure starts January 30th, and you can be sure to check the Suunto Facebook page for some updates – or follow along at his Facebook page. Also follow Omar's adventure on Movescount to get all the details.
Tune in next week for some of Omar's top tips on winter road biking!
READ MORE