Need a challenge? How about skiing 100km with 10,000m of vertical in 24 hours?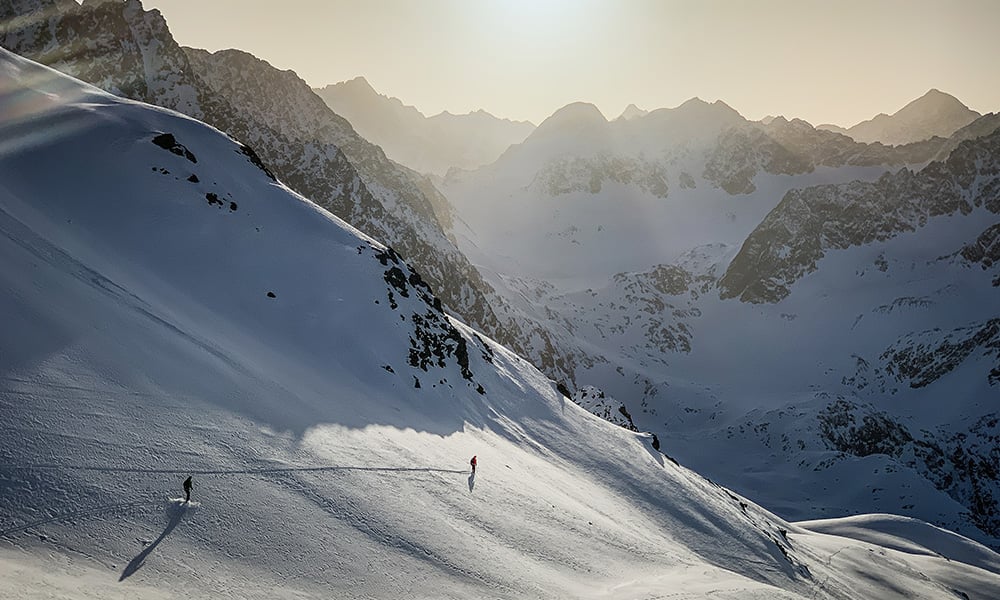 © Philipp Reiter
For us mere mortals, the Hoch Tirol ski route in the Austrian Alps usually takes six days of gut busting effort and every ounce of our endurance.
German ski mountaineer and trail runner Philipp Reiter and fellow runner and ski mountaineer Frenchman Francois D'haene aim to cover the 100 km and 10,000 m vertical gain in 24 hours starting this coming Monday. Both men enjoy a challenge.
"There's a saying that it's well known that something isn't possible, and then someone comes along and just does it," Philipp says. "You set a new limit and show that something once considered impossible is possible."
To Philipp, this is what Suunto World Vertical Week is all about; taking on personal challenges. "For myself, when I have overcome a challenge like this, and I have other challenges not connected to sports, I understand if I just keep taking steps towards the goal I'll eventually reach it."
You can follow their adventure live and enjoy the beauty of the Austrian Alps; Philipp and Francois will be posting shots live from their adventure to our Instagram feed.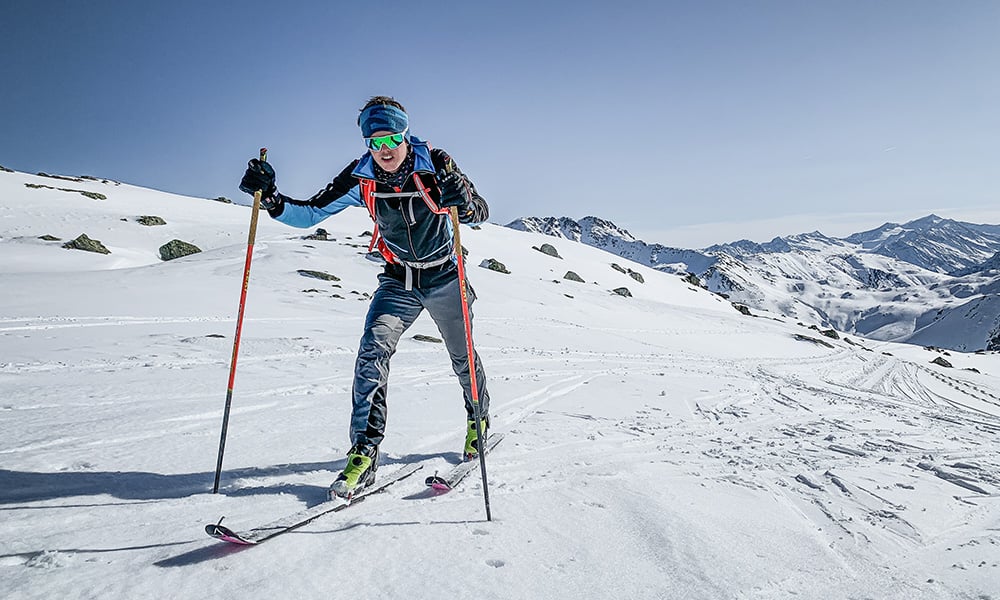 © Philipp Reiter
When Philipp isn't out training in the hills, he works as a photographer for Salomon, capturing the action at big races in Europe. Over the last few years Francois noticed that he won all of the races when Philipp was at them working. "Eventually we decided to do something together, which is quite nice," Philipp says.
Considered the queen of all ski routes, the Hoch Tirol route begins in Kasern in South Tyrol, and traverses Austria's fourth highest mountain, Großvenediger (3657 m), and ultimately ends on the summit of the nation's highest mountain, Großglockner (3798 m).
Philipp and Francois will start their journey around 9am on February 24, pushing hard to cover as much ground as possible before night falls and the going gets tougher. "The second stage will be the toughest," Philipp says. "Navigation will be a challenge. It will be cold and we will be tired."
Lead images: © Philipp Reiter
Read more articles