Using time mode
The Time mode handles time measurement.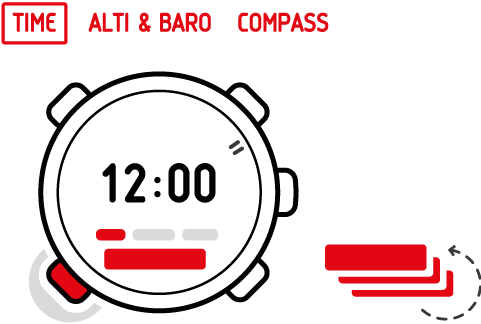 With View you can scroll through the following views:
Date: current weekday and date
Seconds: seconds as numbers
Dual time: time in another time zone
Sunrise and sunset : time of sunrise and sunset at a specific location
Stopwatch: sport timer
Countdown timer: alarm goes off after a set duration
Empty: no additional view
NOTE:
The seconds view in the lower panel of the screen turns off after 2 hours in idle state to save battery. Activate by re-entering the view.