Google Fit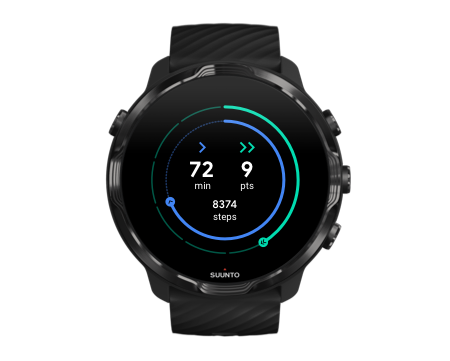 Google Fit™ is an activity tracker that coaches you to a healthier and more active life with activity goals like Heart Points — designed based on recommendations from the World Health Organization and the American Heart Association.
With Google Fit, you can:
Set goals around personal fitness
Track your daily activity and progress with Heart Points
Get detailed insights on your training (when connected to Suunto Wear app)
See your step count and burned calories at a glance
Track your daily heart rate and its history
Relax and achieve mindfulness with breathing exercises
Get reminders, customized tips and coaching to keep you motivated
Share your fitness information with the other apps and devices you use to stay healthy
For more help with Google Fit, please visit:
Get started with Google Fit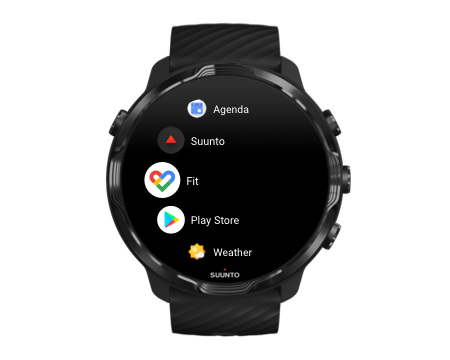 Your Suunto 7 comes with Google Fit already installed on it. Open the Google Fit app on your watch and sign in with your Google account to get started.
To follow your daily activity progress on your watch:
Swipe left to check your daily metrics with the Fit Tile.
Tap the Fit Tile to open the Google Fit app for more details such as daily heart rate.
Add your activity goals or daily metrics like steps or calories on your watch face to track your progress.
Connect Suunto 7 with Google Fit
You can also connect Suunto 7 with Google Fit on your watch to see how your exercises, sleep and heart rate recorded with Suunto Wear app impact your daily activity goals.
Connect Suunto with Google Fit
Get Google Fit on your phone
Go to Google Play Store or App Store to download Google Fit on your phone to track your health and see your monthly, weekly, and daily progress on your activity goals.