Power saving
Your watch includes a power saving option that turns off all vibration, daily HR and Bluetooth notifications to extend battery life during normal daily use. For power saving options while recording activities, see Battery power management.
Enable/disable power saving from the settings under General » Power saving or in the Control panel.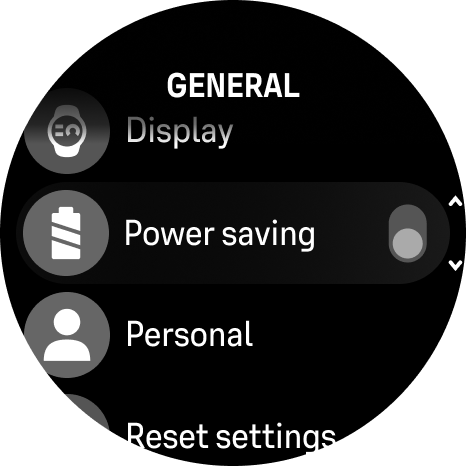 NOTE:
Power saving is automatically enabled when the battery level reaches 10%.