Adjusting settings
You can change the settings of your Suunto Traverse directly in the watch, through Movescount, or on the go with Suunto Movescount App (see Movescount mobile app).
To change the settings in the watch:
Keep
pressed to enter the options menu.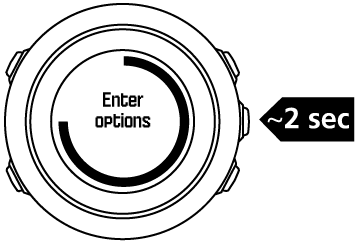 Scroll the menu with
and .
Press
to enter a setting.
Press
and to adjust the setting values and confirm with .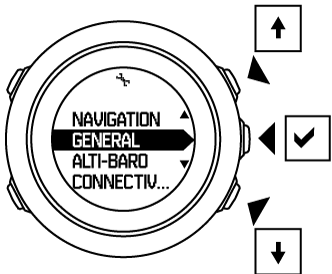 Press
to return to the previous menu or keep pressed to exit.