Mobile notifications
If you have paired your watch with the Suunto app on your smartphone, you can receive notifications such as incoming calls and text messages on your watch.
NOTE:
Messages received from some apps used for communication might not be compatible with Suunto D5.
When you pair your watch with the app, notifications are on by default. You can turn them off under General » Connectivity.
Text and call notifications
When a text notification arrives, a pop-up appears on the screen. You can see the message for 10 seconds, during which period current time is visible on the top of the watch face.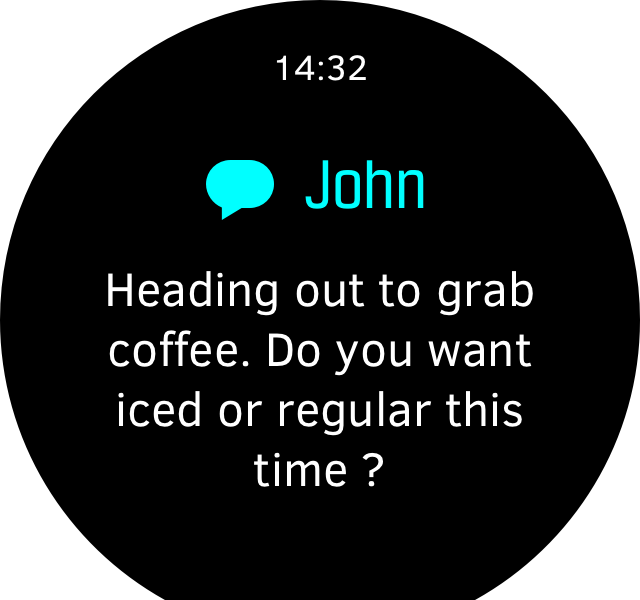 If the message is too long to fit on the screen, you can scroll through the full text by pressing the lower button.
If you get a call on your phone, you see a notification of an incoming call on your watch.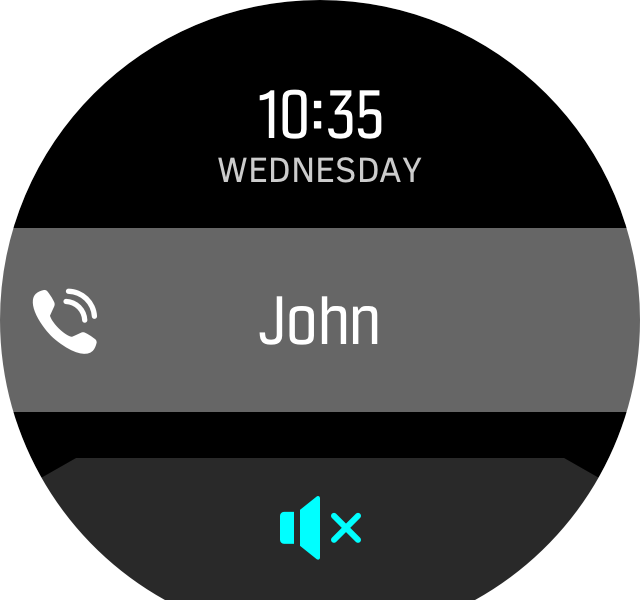 If you want to mute your device and stop vibration, press the lower button. You cannot answer or dismiss a call on your Suunto D5.
In case you missed a call, its sign is visible on the watch face for 2 seconds, while your watch is vibrating.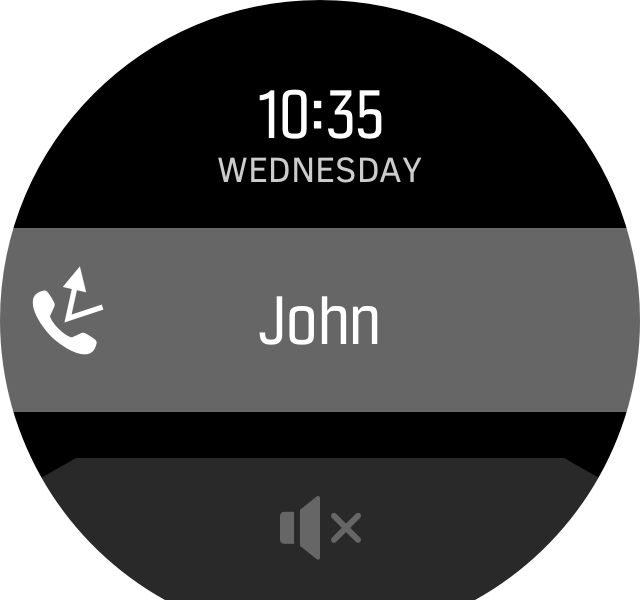 NOTE:
Tones and vibration can be turned on and off under General » Device settings.
Notification history
You can find unread notifications and missed calls in the notification history on your watch.
After entering the main menu, scroll to General » Notifications. There you see the 10 most recent notifications. Data on the top of the screen shows when you received the text or the call.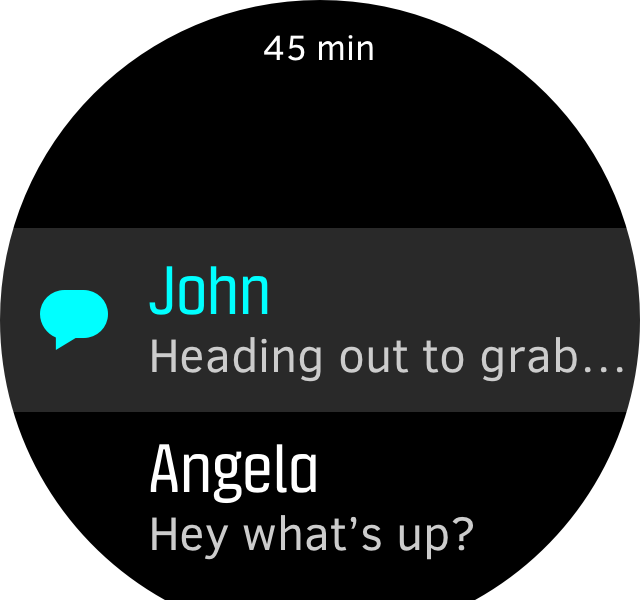 If you want to delete the notifications, choose Clear all.