Weer
De weerwidget geeft actuele informatie over het weer. Het toont de actuele temperatuur, windsnelheid, windrichting en het actuele weertype in zowel tekst als pictogram. Voorbeelden van weertypes zijn zonnig, bewolkt of regenachtig.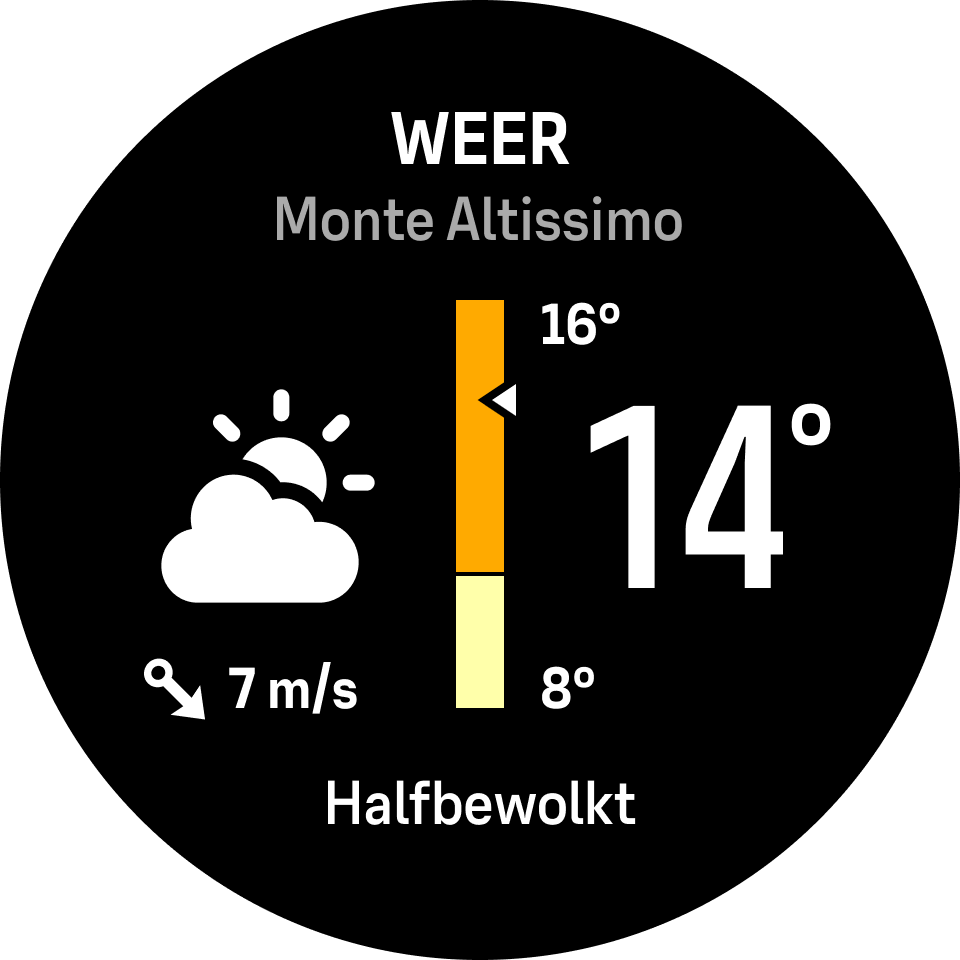 Veeg omhoog of draai aan de kroon voor gedetailleerdere gegevens over het weer, zoals de luchtvochtigheid, luchtkwaliteit en weersvoorspelling.
TIP:
Zorg ervoor dat je horloge is verbonden met de Suunto-app zodat je beschikt over de nauwkeurigste weergegevens.