Battery
The duration on a single charge depends on how you use your watch and in what conditions. Low temperatures, for example, reduce the duration of a single charge. In general, the capacity of rechargeable batteries decreases over time.
NOTE:
In case of abnormal capacity decrease due to defective battery, Suunto covers battery replacement for one year or maximum 300 charging times, whichever comes first.
When the battery charge level is less than 20% and later 5%, your watch displays a low battery icon. If the charge level gets very low, your watch goes into a low power mode and display a charge icon.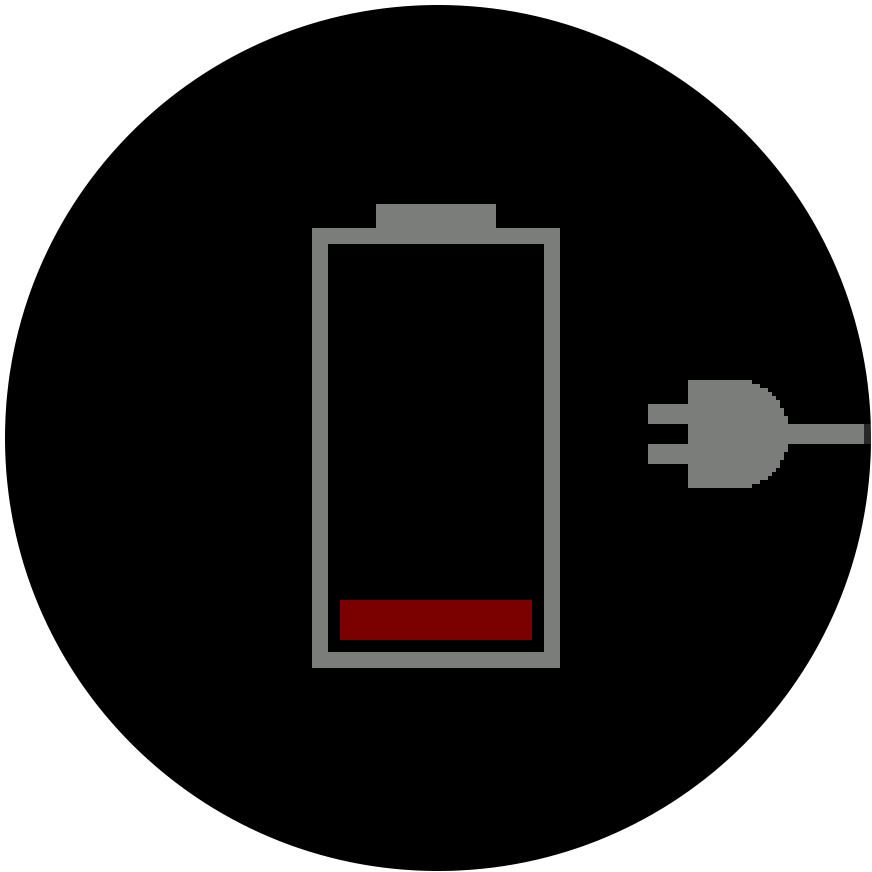 Use the supplied USB cable to charge your watch. Once the battery level is high enough, the watch wakes up from lower power mode.
WARNING:
Only charge you watch using USB adapters that comply with the IEC 60950-1 standard for limited power supply. Using non-compliant adapters may damage your watch or cause a fire.