Mediabediening
Je Suunto 9 kan worden gebruikt om de muziek, podcasts en andere media te bedienen die op je telefoon of via je telefoon op een ander apparaat worden afgespeeld. De mediabedieningen zijn standaard ingeschakeld maar kunnen worden uitgeschakeld in Instellingen » Mediabediening.
OPMERKING:
Je moet je horloge koppelen met je telefoon voordat je Mediabediening kunt gebruiken.
Voor toegang tot de mediabedieningen druk je op de middelste knop op de wijzerplaat of druk je tijdens een training op de middelste knop totdat de display van mediabediening wordt getoond.
In de display van mediabediening hebben de knoppen de volgende functies: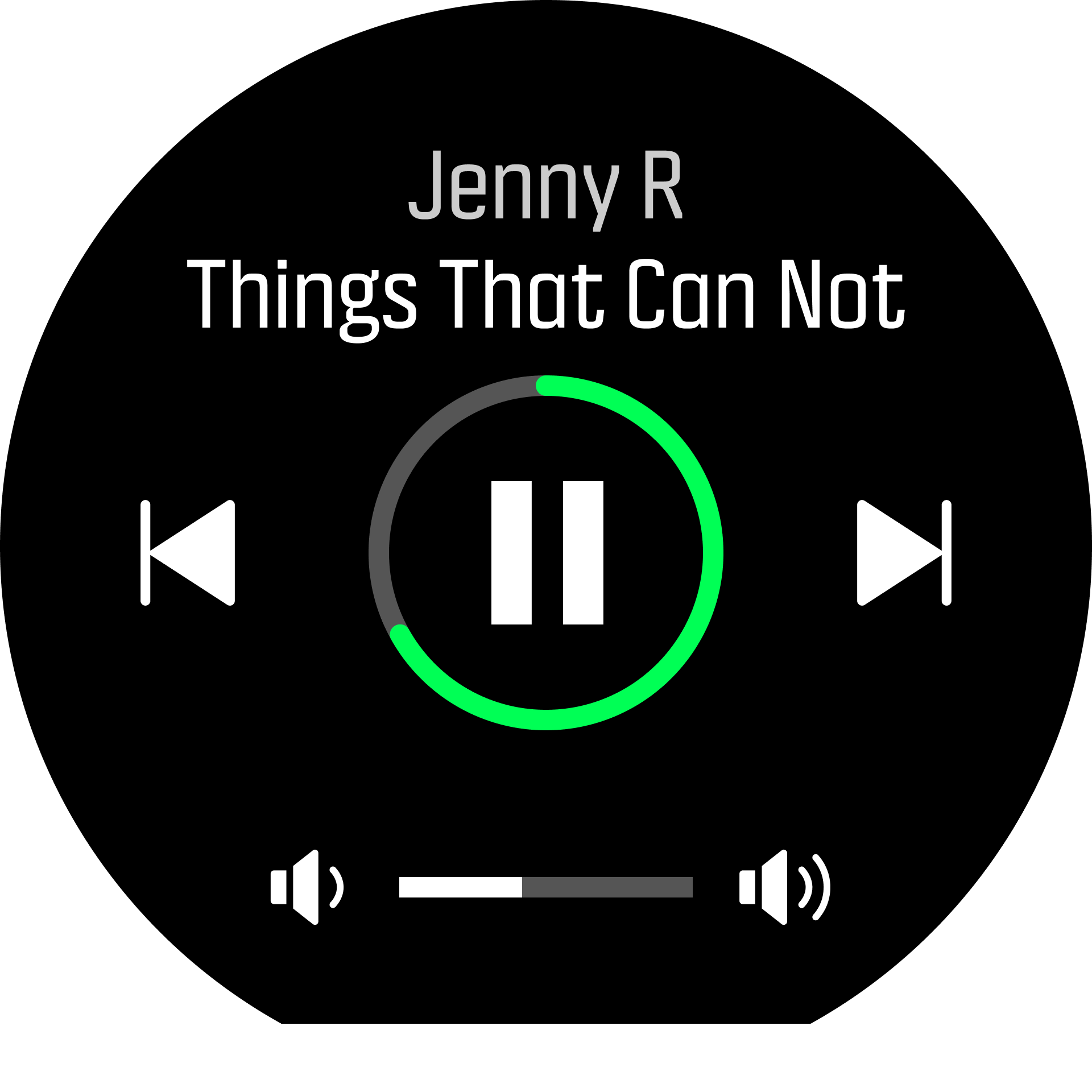 Afspelen/pauzeren: rechterbovenknop
Volgende nummer/episode: rechteronderknop
Vorige nummer/episode: rechterbovenknop (lang indrukken)
Volume:rechteronderknop (lang drukken), opent de volumebedieningen

In de display van volumebedieningen kun je met de rechterbovenknop het volume verhogen en met de rechteronderknop het volume verlagen. Druk op de middelste knop om terug te keren naar display van mediabediening.
Druk op de middelste knop om de display van mediabediening af te sluiten.
OPMERKING:
Als je horloge een aanraakscherm heeft, kunnen de mediabedieningen ook worden gebruikt door te tikken op de pictogrammen op het scherm.