Do Not Disturb mode
The Do Not Disturb mode is a setting that mutes all sounds and vibrations and dims the screen, making it a very useful option when wearing the watch in, for example, a theater or any environment where you want the watch to operate as usual, but silently.
To turn on/off the Do Not Disturb mode:
From the watch face, keep the middle button pressed to open the shortcuts menu.
Swipe up or press the lower button to scroll down to the Do Not Disturb mode.
Tap the screen or press the middle button to confirm your selection.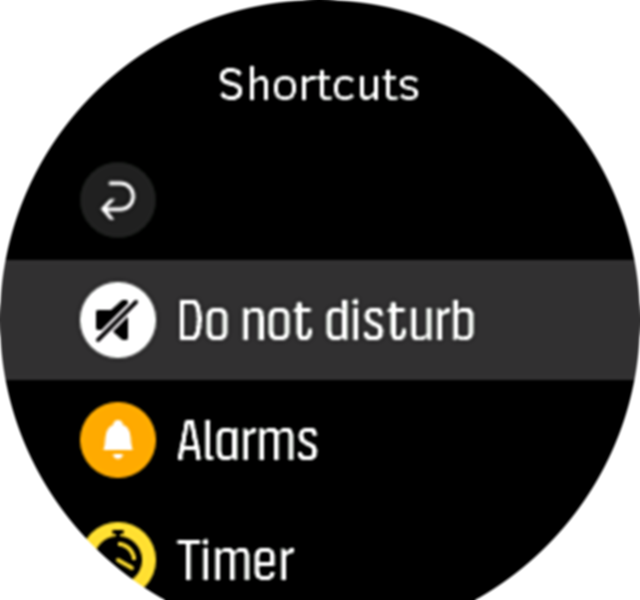 If you have an alarm set, it sounds as normal and disables Do Not Disturb mode unless you snooze the alarm.