Aan de slag
Uw Suunto 9 voor de allereerste keer opstarten is snel en eenvoudig.
Houd de bovenste knop ingedrukt om het horloge te activeren.
Tik op het scherm om de installatiewizard te starten.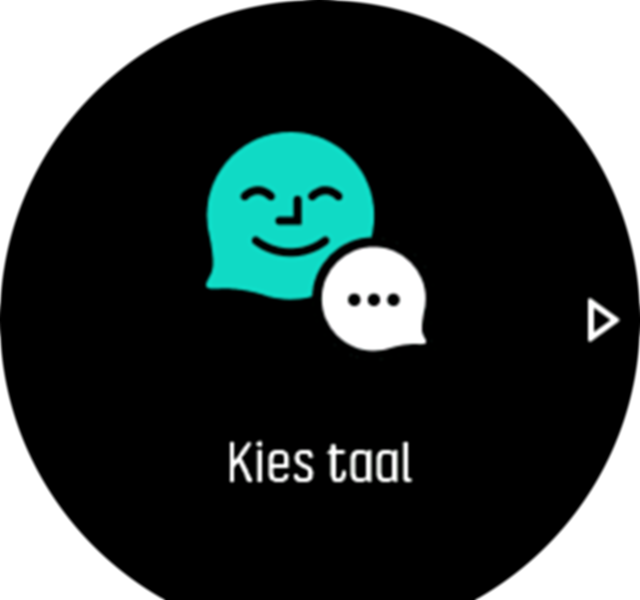 Selecteer uw taal door omhoog of omlaag te vegen en op de taal te tikken.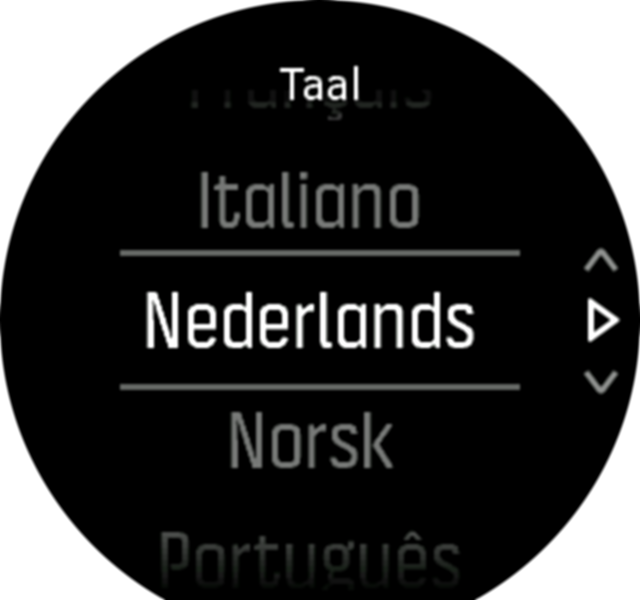 Volg de wizard om de begininstellingen te voltooien. Veeg omhoog of omlaag om waarden te selecteren. Tik op het scherm of druk op de middelste knop om een waarde te accepteren en ga door naar de volgende stap.