Horlogeweergaven
Suunto Spartan Sport is voorzien van verschillende horlogeweergaven waaruit u kunt kiezen, zowel digitale als analoge stijlen.
Om de horlogeweergave te wijzigen:
Houd in de huidige horlogeweergave de middelste knop ingedrukt om het sneltoetsmenu te openen.
Blader naar

Tijdweergave

en tik of druk op de middelste knop om het menu te openen.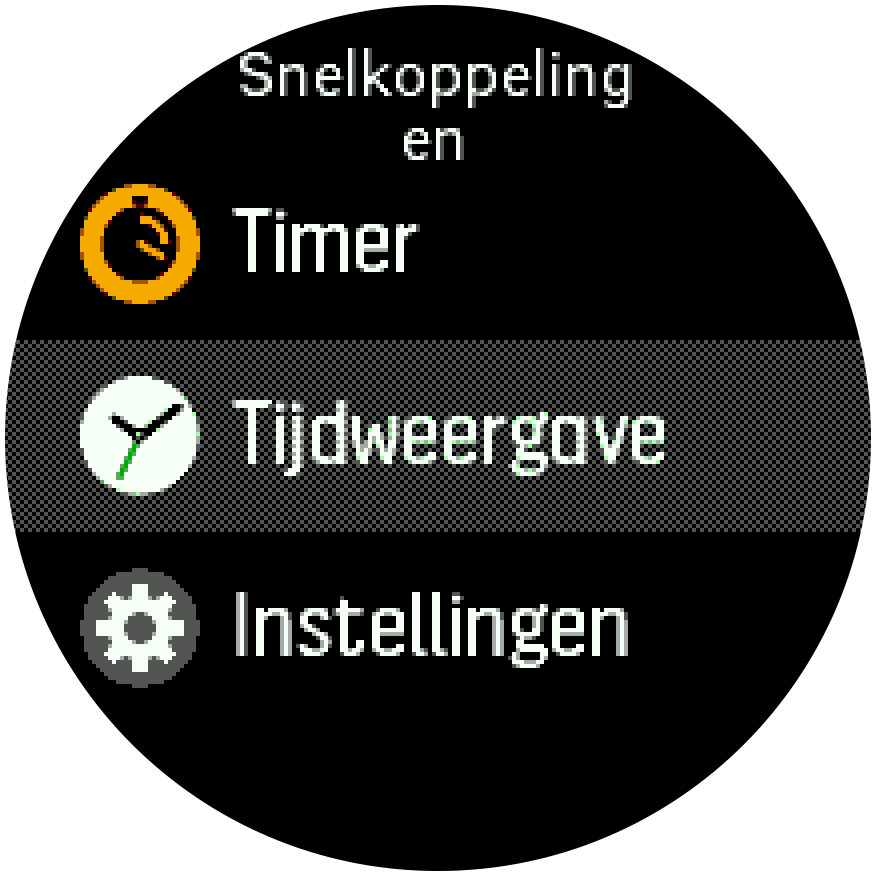 Veeg omhoog of omlaag om door de weergaven van de wijzerplaat te bladeren en tik op de weergave die u wilt gebruiken.
Veeg omhoog en omlaag om door de kleuropties te bladeren en tik op de kleur die u wilt gebruiken.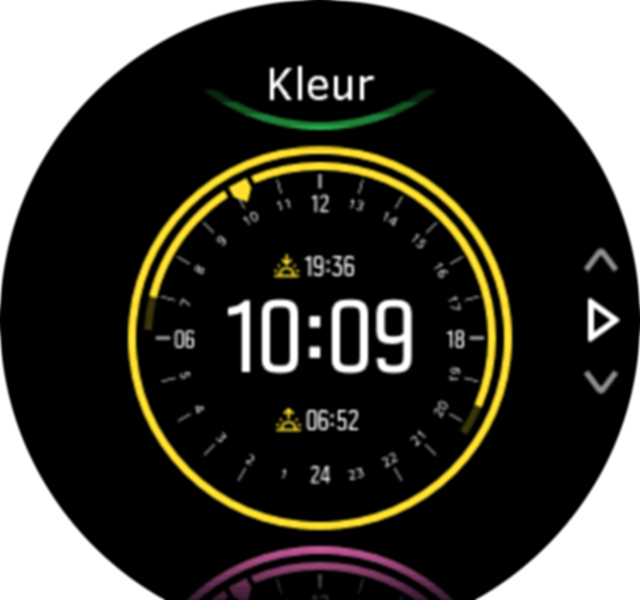 Elke weergave heeft aanvullende informatie, zoals datum of dubbele tijd. Tik op het scherm om te schakelen tussen weergaven.