Meldingen
Als je horloge met de Suunto-app is gekoppeld, kun je op je horloge meldingen ontvangen van bijvoorbeeld inkomende gesprekken of sms-berichten.
Wanneer u uw horloge koppelt aan de app, staan meldingen standaard ingeschakeld. U kunt deze uitschakelen vanuit de instellingen onder Meldingen.
Wanneer u een melding ontvangt, verschijnt er een pop-upvenster op uw horloge.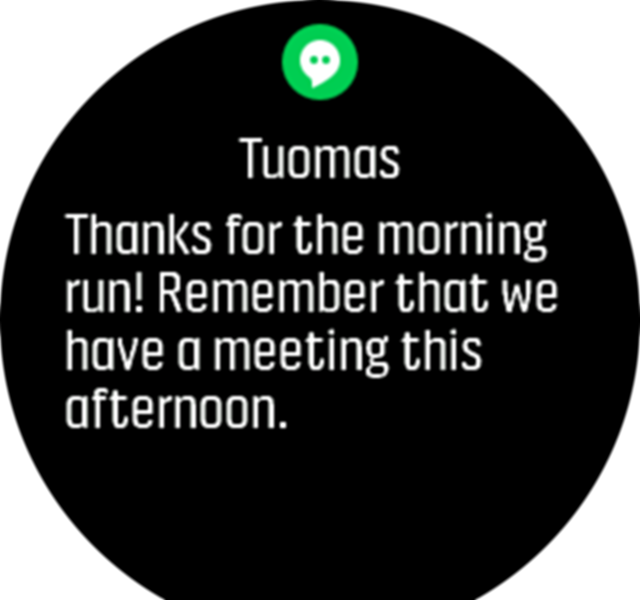 Als de boodschap niet op het scherm past, veeg dan naar boven om door de volledige tekst te scrollen.
Meldingengeschiedenis
Als u ongelezen meldingen of gemiste gesprekken hebt op uw mobiele apparaat, kunt u deze bekijken op uw horloge.
Druk in de horlogeweergave op de middelste knop en druk vervolgens op de onderste knop om door de meldingengeschiedenis te bladeren.
De notificatiegeschiedenis wordt gewist wanneer u de berichten op uw mobiele apparaat bekijkt.