Traininginzicht
Uw horloge geeft een overzicht van uw trainingactiviteiten.
Veeg omhoog of druk op de onderste knop om naar het scherm met traininginzichten te gaan.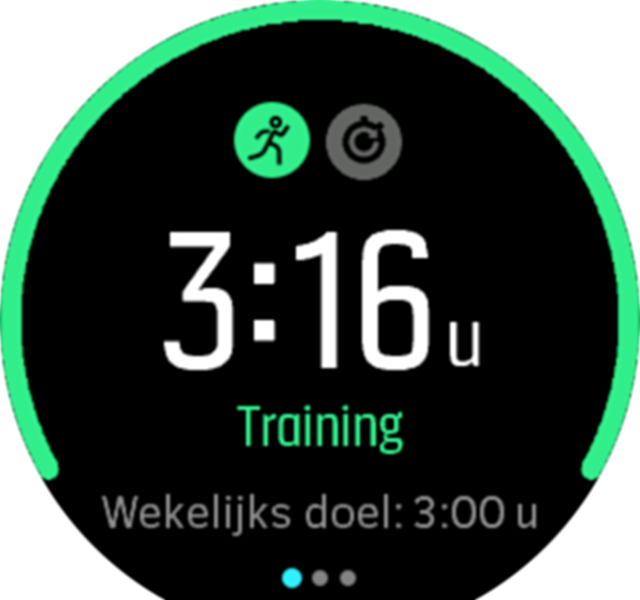 Veeg naar links of druk twee keer op de middelste knop voor een grafiek met al uw activiteiten van de afgelopen 3 weken en de gemiddelde duur. Tik op het scherm om te wisselen tussen de verschillende activiteiten die u de afgelopen 3 weken hebt gedaan.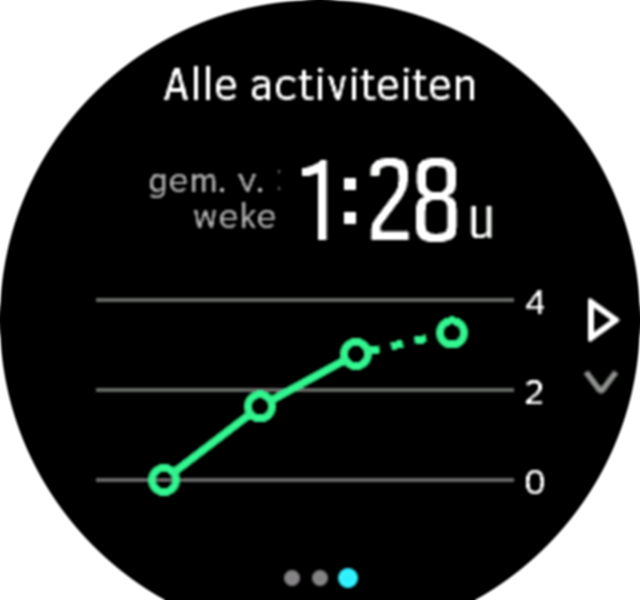 Veeg omhoog of druk op de onderste rechterknop voor een overzicht van de huidige week. Het overzicht omvat duur en calorieën. Als u omhoog veegt wanneer een specifieke activiteit gekozen is, worden de details van die activiteit weergegeven.